About this Event
Open House New York has joined forces with The Gotham Center for New York History and together with the support of the Office of Academic Initiatives and Strategic Innovation at the Graduate Center, CUNY will present a panel discussion on the history of New York's complex and contested road infrastructure as part of Open House New York's The Moving City: Transportation Infrastructures of New York, a year-long series of tours, conversations, and debates about the future of transportation and mobility in New York City.
Since the days of Robert Moses, communities throughout New York City have navigated a legacy of highways that divided neighborhoods from one another and complicated access to other parts of the city. For decades, these same communities have advocated for plans that could reverse this legacy, helping restitch geographies and repair social cohesion. Today, the debates about highway infrastructure have expanded to confront the reality that much of this infrastructure is in need of critical updates to extend its useful life and prepare for the future of mobility.
In light of speculation and proposals on the BQE and Sheridan Expressway, New York City is in a race against time when it comes to dealing with the fate and future of its highway system. Practical questions of engineering standards, project delivery, freight transportation demands, congestion, community development and environmental impact all converge when considering what the highways of the future will look like. As new projects arise and old projects are overhauled, what does this mean for planning, innovative design thinking, and policy reform? Does the retrofit of the Westside Highway/Route 9A provide an ideal template for adapting to an evolving future? Will we recognize the opportunities to address community sustainability and transportation evolution?
Join Open House New York and The Gotham Center for New York History for a critical discussion on the future of highways in New York City with Olga Gorbunova, PE, Principal, Stantec; Owen Gutfreund, Associate Professor of Urban Affairs and Planning, Hunter College; Adam Lubinsky, PhD, AICP, Managing Principal, WXY; and Craig Ruyle, PE, Director Region 11, NYSDOT; moderated by Amy Plitt, Editor, Curbed NY.
Photo credits: Brooklyn Queens Expressway. Photo Credit: Afagen CC BY-NC-SA 2.0
Panelist Speakers:
Olga Gorbunova. PE is a Civil Engineer and Principal in Stantec's New York Office where she has supported a variety of clients including NYSDOT, EDC and FEMA. She specializes in delivering complex engineering projects, project and program management, and for seven years played a key role on the Route 9A project that rebuilt the transportation corridor and urban space adjacent to the World Trade Center.
Owen Gutfreund, PhD is Associate Professor of Urban Affairs and Planning at Hunter College. His areas of specialization include transportation policy, suburbanization, sustainable development, public finance, and comparative urbanization with an emphasis on cities in developing countries, as well as Canada and Australia. He is the author of Twentieth Century Sprawl: Highways and the Reshaping of the American Landscape (Oxford University Press, 2004), and was one of the authors of Robert Moses and the Modern City (W.W. Norton, 2007).
Adam Lubinsky, PhD, AICP is a Managing Principal at WXY Architecture + Urban Design where he has undertaken major projects in New York City such as the Brooklyn Tech Triangle Strategic Plan, Brooklyn Navy Yard Master Plan, East Harlem Neighborhood Plan, and a sustainability assessment of the Hunts Point Land Use and Transportation Study for the Sheridan Expressway. He also directs WXY's research on mobility, including collaboration with New York State Energy Research and Development Authority (NYSERDA) and DOT, with a focus on challenges related to electric vehicle (EV) policy, infrastructure design solutions, freight and carshare. He is a Fellow of the Urban Design Forum and was named by Fast Company as one of 2017's Most Creative People in Business.
Amy Plitt is Editor at Curbed NY covering almost every aspect of life in New York, including its real estate, architecture, transportation, neighborhoods, and culture. Her work has been published in Time Out New York, Condé Nast Traveler, Rolling Stone, and Mental Floss. She's also the author of Subway Adventure Guide: New York City.
Craig Ruyle, PE, is Director of Region 11 for the New York State Department of Transportation (NYSDOT) and has been with the agency for over 28 years. Formerly Director of Construction, Ruyle supports the agency's mission of preserving, maintaining, operating and enhancing the experience of New York's roadway infrastructure. Among other projects in the New York City area, Ruyle worked in a variety of capacities on the construction of the $555 million Kosciuszko Bridge and the reconstruction of the Westside Highway Route 9A project.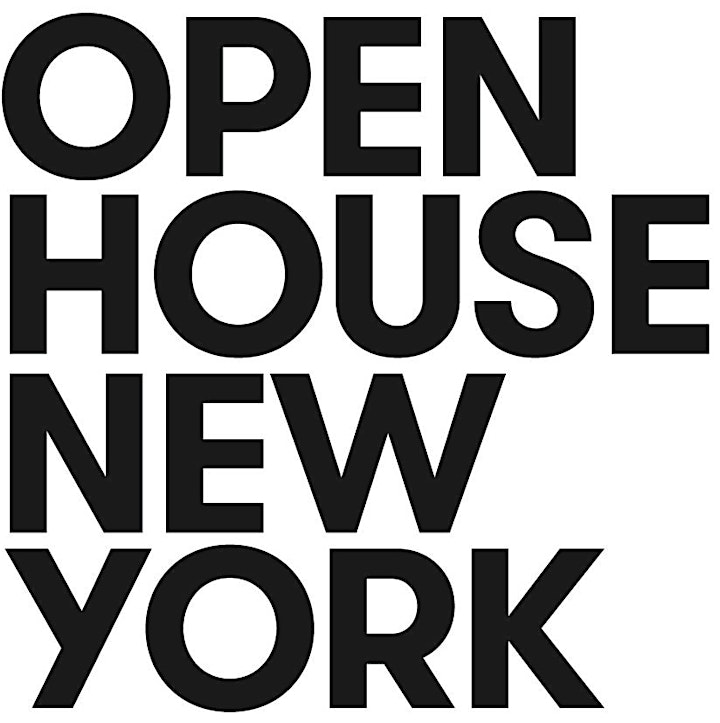 Open House New York is a 501(c)3 nonprofit organization that provides broad audiences with unparalleled access to the extraordinary architecture of New York and to the people who help design, build, and preserve the city. Through its year-round programs and the annual OHNY Weekend, Open House New York celebrates the best examples of design and planning throughout the five boroughs, from historic to contemporary, and helps foster a more informed conversation about how architecture and urban design sustain New York as a vibrant place to live, work, and learn.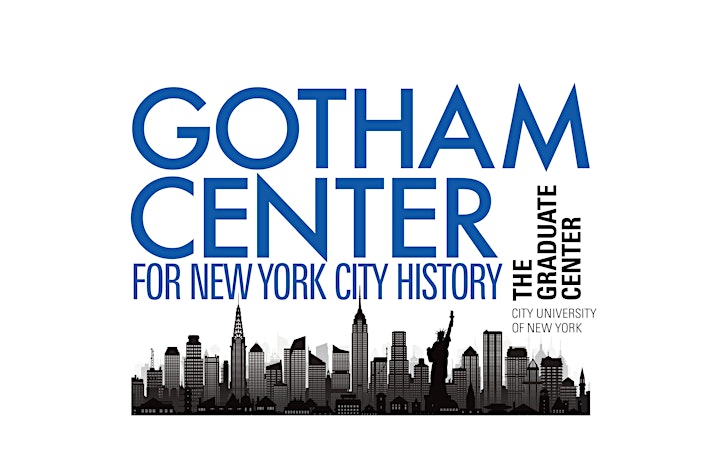 The Gotham Center is a research and public education institution, sponsored by The Graduate Center, CUNY, devoted to advancing scholarly and public understanding of New York City's rich and living past. The organization was founded in 2000 by Mike Wallace, after his landmark work Gotham: A History of New York City to 1898, co-authored with Edwin Burrows, won the Pulitzer. For nearly twenty years, it has been the one academic institution devoted exclusively to promoting this critical field of study.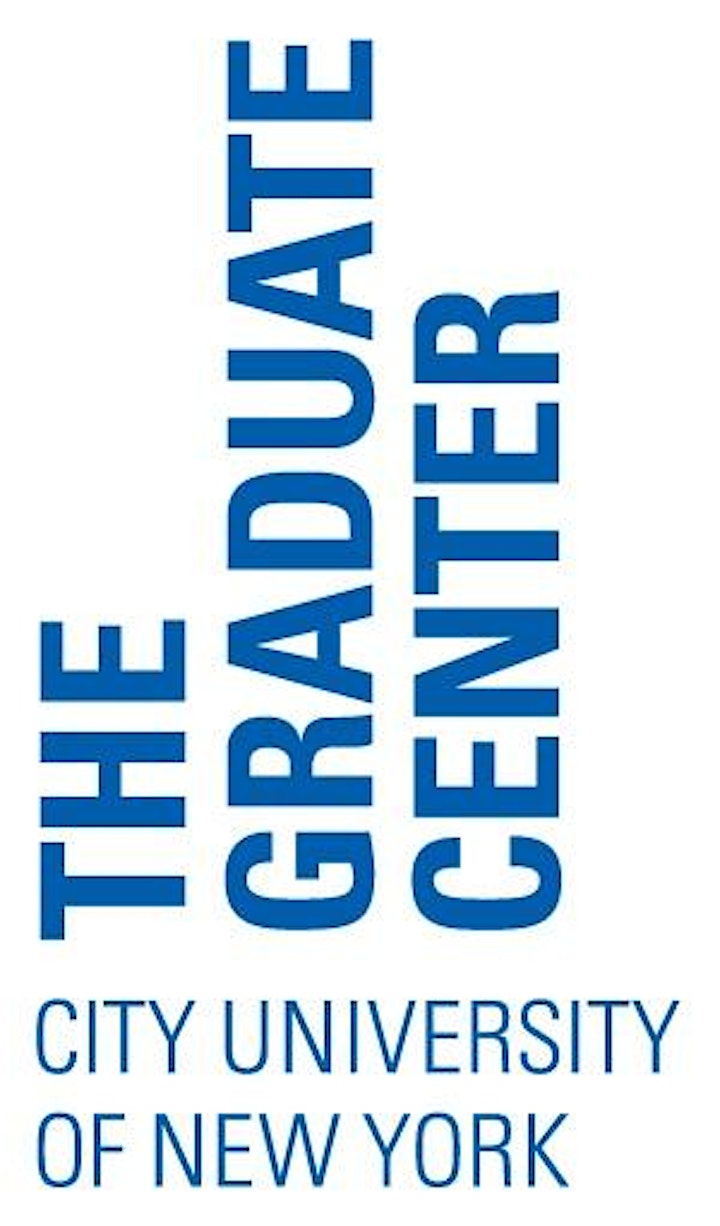 The Graduate Center is ADA compliant. CART and ASL interpretation can be provided upon request. To request accommodations, please contact Office of Academic Initiatives and Strategic Innovation by January 28 via email at engagement@gc.cuny.edu.
This program is offered by The Gotham Center for New York History and Open House New York, in partnership with the Office of Academic Initiatives and Strategic Innovation at The Graduate Center, CUNY.