A discussion on the role of methane and renewable natural gas as we strive to rapidly decarbonize our energy systems.
About this event
Here is the direct link to today's webinar on the future of natural gas - https://us06web.zoom.us/j/87843653982
Join the Electrify Coalition for this free webinar as we explore the role natural gas could play in our decarbonized future. Panelists will discuss Renewable Natural Gas (RNG) where it comes from, what it might be used for and how much we're likely to have in the near future. We'll also explore how to reduce our reliance on natural gas while at the same time protecting the most vulnerable from significant price increases during this transition away from fossil fuels.
Is it necessary and possible to decarbonize the natural gas system?
Will RNG enable us to keep burning gas in our homes?
What are the best uses of RNG in a clean energy system?
Will gas rates go up as we decarbonize?
Are there ways to lower the impacts to ratepayers?
How do we protect the most vulnerable communities during the transition?
If you cannot attend the live webinar, please register anyway and we will send a link to the recording with the presentation materials after the event.
Panelists:
Laura Feinstein - Sightline Institute Laura focuses on energy policy, particularly natural gas infrastructure and energy decarbonization. She recently researched and wrote about innovative approaches to limiting natural gas pipeline expansion. Before joining Sightline, Feinstein worked as an engineer for Puget Sound Energy in Seattle, modernizing the regional energy grid. She has a bachelor's degree from Purdue University in electrical engineering and a master's from the University of Washington in mathematics.
Alison Ong - Stanford Woods Institute for the Environment. Alison is a PhD student in the Emmett Interdisciplinary Program for Environment and Resources. Prior to graduate school, she worked at Energy and Environmental Economics Inc. (E3) in San Francisco and most recently was a Fulbright Scholar in Melbourne, Australia. At Stanford, Alison focuses her doctoral research on the distributional effects of energy policy through both an economic and regulatory lens.
Donations: Please consider making a donation for this webinar to the Electrify Everyone Fund. All proceeds from your donations go towards installing free heat pump water heaters in low income homes through the nonprofit Community Energy Project. Your donation will help reduce carbon emissions and lower utility bills for these families. Thank you!
The Electrify Coalition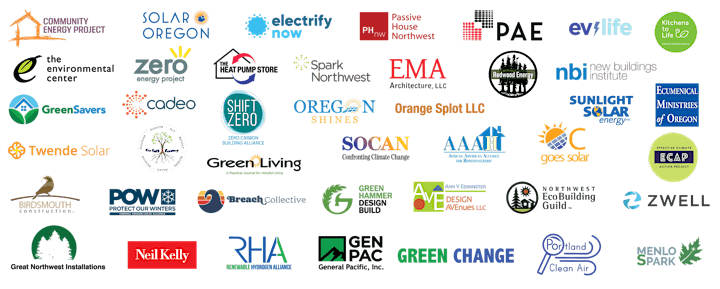 Organizer of The Future of Natural Gas - The Role of Methane in a Clean Energy System