Description
The disruptive force of new algorithms and big data has reached the financial world. What does this imply for the traditional banking system?
What are the scientific underpinnings of the innovations of "FinTech"? How is crowd and data intelligence going to change the relationship between financial institutions and their costumers? Are traditional portfolio management, decision making, and risk taking going to be replaced by artificial intelligence?
On November 18, a panel of FinTech experts from Switzerland and the US are going to discuss the underpinnings of Artificial Intelligence and examine key questions about its implications. Join us at WeWork for the third segment of swissnex Boston's The Future of Money event series.
Please note: the event location is NOT the same WeWork location swissnex operates from. The event will take place at 85 Broad St., New York, NY 10004.
Panelists
Moderated by Dave Weber, Director, Global Financial Services Industry at Lenovo
Nader Erfani, FinTech Entrepreneur, Founder and CEO of Quantesys

Andreas Heinrich, Swiss AI lab IDSIA

Prof. Vasant Dhar, Head, Information Systems Group at Stern School of Business, NYU

Michael Beal, CEO of Data Capital Management
Agenda
6 PM: Doors Open

6:30 PM: Welcome Address by Dr. Felix Moesner, CEO of swissnex Boston
6:40 PM: Panel discussion, Q&A -- followed by Networking Reception
8:30 PM: Doors Close
Speaker Bios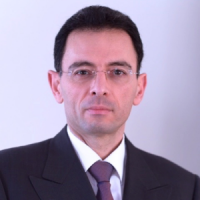 Nader Erfani is the founder and CEO of Quantesys SA, a Fintech company founded in 2009 to scale up the output of a proprietary Algorithm which successfully predicted the 2008-2009 market swings. Today, Quantesys enables Private Banks to re-engage their clients with tailored online content matching their investor profile. Prior to this Nader worked as Vice President in major Swiss Banks with expertise in Management Information Systems particularly in the realm of Wealth Management. Nader is married with two children and lives near Lausanne in Switzerland.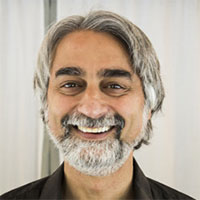 Vasant Dhar is a Data Scientist whose research addresses the following question: when do computers make better decisions than humans? The research is grounded in Artificial Intelligence, Machine Learning, and data big and small. Professor Dhar teaches courses on Digital Marketing, Trading Strategies, and Prediction. He also writes on IT-driven transformation such as the one currently driving education, and implications for how firms talk to customers and partners and govern data responsibly. He has written over 70 research articles, funded by grants from industry and the National Science Foundation. He pioneered the use of machine learning for predictive modeling on Wall Street across proprietary systematic trading, risk management, and customer and salesforce management. He is a frequent speaker in academic as well as industrial forums. Professor Dhar received his Bachelor of Technology from the Indian Institute of Technology in Delhi, and his Master of Philosophy and Doctor of Philosophy from the University of Pittsburgh.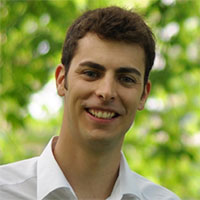 Andreas Heinrich is a PhD student at the Swiss AI lab IDSIA under the supervision of Prof. Jürgen Schmidhuber. Originally from Germany, Andreas got his M.Sc. in Physics from TU München. His specialization is computational sciences with a focus on non-linear dynamics and complex systems. Since 2013 he lives in Southern Switzerland and is doing research in Artificial Intelligence. His current focus lies on improving the performance of recurrent neural networks (RNNs). RNNs are connectionist models to process a wide variety of sequential data. They have demonstrated superior performance in sequence classification tasks such as speech recognition, or sequence-to-sequence transformation such as machine translation. Further applications are in reinforcement learning environments such as robotics, autonomous vehicles, or game controllers. Processing financial data is an emerging field that provides new opportunities and challenges. In his free time, Andreas plays piano and has performed with various bands in Europe, the US, Mexico, Japan, Thailand and the Philippines.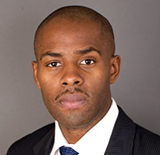 Michael Beal is the CEO of Data Capital Management. He is passionate about investing, technology and the onset of the "Data Economy". Michael earned a BA from Harvard College with honors in Economics and an MBA from Harvard Business School with distinction. Data Capital Management (DCM) is a systematic, event-driven Hedge Fund built on Novel "Big Data" Technologies and real-time Data Feeds. DCM sits at the intersection of Technology and Finance in New York City's "Silicon Alley". The patent-pending architecture emulates a "Google-like" approach, constantly scanning massive amounts of heterogeneous real-time data. They combine this with rigorous machine learning, artificial intelligence, and proven statistical risk management techniques to produce superior uncorrelated risk-adjusted returns. At their core they are Intellectually Curious Technologists, Expert Risk Managers, Diligent Fundamental Investors and Passionate Entrepreneurs building the ultimate technologies for the oncoming "Data Economy".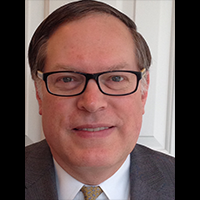 Dave Weber is the Director and CTO, Wall Street Solutions and Sales, for Lenovo. Dave created the Wall Street Center of Excellence initiative in 2007 and expanded it into a global initiative. He focuses on server-based low latency and big data analytics technologies. He works with clients and technology and business partners to create solutions, as well as with Lenovo Research and Development to influence their roadmaps and strategies. Dave also leads the Lenovo relationship with STAC®. Dave joined Lenovo in 2014 from IBM, where he had numerous development, management and executive leadership roles. Dave holds an M.S. in Computer Science and an M.A. in Applied Math from Indiana University. Dave lives near New York City with his wife, and enjoys golf, road cycling, hiking and skiing. Dave is an active member in the New York enterprise accelerator community and meetups, and supports several volunteer groups.
Presented by swissnex Boston's New York Outpost
Connecting Silicon Alley with Swiss science, education and innovation
Established as a satellite office of swissnex Boston in Manhattan, the New York Outpost pursues the overall mission of connecting the dots between Switzerland and North America in science, education and innovation, with a focus on the Greater New York City area



Supporter

About the Event location
WeWork is the platform for creators. We provide the workspace, community, and services you need to make a life, not just a living. To learn more about the WeWork locations in New York City, click here to book a tour or send an email to joinus@wework.com. Make sure to let them know you were referred by swissnex.