Description
The Future of Mobility
The heart of the mobility industry is evolving and now it's time to drive that change. Services are winning the race over physical cars, value propositions are changing and the consumer market is evolving to have more power than ever. The industry will need to do two things: give consumers more control of their data and deepen the trust in their brand. 
Can your business keep up with the changing paradigm?


Join Futurice Stockholm and discover the future of mobility with the help of mobility experts and Futuricans Johannes Stock and Vanessa Schmoranzer. What kind of new business challenges and customer expectations are Original Equipment Manufacturers (OEMs) facing, and what should your business do to get ahead in the changing environment? Be part of an educational and fascinating morning - we promise breakfast and coffee!


See you there!
All best,
Futurice Stockholm


---
Agenda
8:30 Breakfast
8:55 Welcome Speech
9:00 Vanessa Schmoranzer, Director Business Innovation at Futurice explains what kind of new challenges OEMs are facing in the future, and what the future of mobility might look like.
9:20 The new data economy is asking the mobility industry for a different kind of value exchange. Johannes Stock, Global Head of Design at Futurice, explains why it is key to rethink your own digital trust strategy in order to stay successful and why mobility companies now need to leverage their brand in a way that customers will be happy to share their data.
9:40 Q&A session with Vanessa and Johannes


---

Meet the presenters: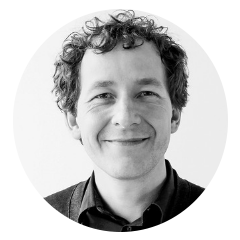 Johannes Stock
Global Head of Design at Futurice, Johannes Stocks has 12 years of design experience with brands such as Porsche, Deutsche Telekom, eBay, BMW, Hugo Boss, and Vodafone. Johannes uses design as a business tool to help organisations bridge the gap between strategy and execution. Recently, Stock helped several OEMs to build stronger product-service ecosystems with a special emphasis on data and customer trust.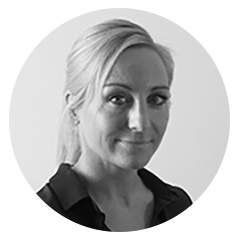 Vanessa Schmoranzer
Director of Business Innovation at Futurice, Vanessa is an award winning c-level advisor for business innovation, digital strategy and transformation, with 18+ years of experience as a management consultant and corporate game-changer. Experienced in building and transforming companies, brands and organisations of all sizes, Vanessa is a leadership coach, keynote speaker and moderator. Schmoranzer is also a talented field hockey player and has represented Germany in the Olympics.


---

Please RSVP by March 19th.
#futurice #futuremobility #cocreating