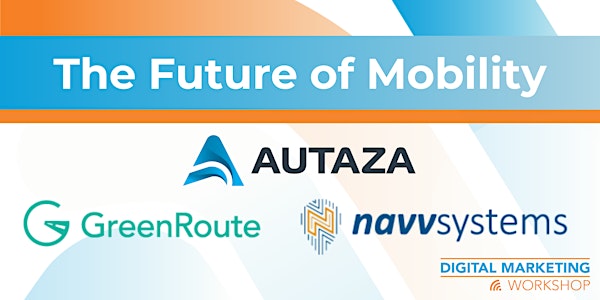 The Future of Mobility (DMW 2021)
This event is part of EMU Center for Digital Engagement's 11th Annual Digital Marketing Workshop
About this event
Michigan is transferring its leadership in autos to the broader field of mobility. Hear from local entrepreneurs who are making great strides in such diverse areas as energy-efficient vehicle routing, healthcare logistics, and AI-based quality control. What is their overall vision and strategy for success in the evolving mobility landscape? What have been their greatest challenges, and how have they addressed them? How have they addressed the twin digital imperatives of marketing and user experience? We're pleased to present:
Sudhi Uppuluri, Chief Technology Officer, Green Route, an energy-efficient vehicle routing startup. Sudhi has 17 years of experience in Automotive Powertrain & Efficiency.
Daniel Siegal, MD, CEO of Navv Systems, Inc., a leading provider of Care Traffic Control for healthcare teams and facilities.
Andrew Israel, Product Engineer at Autaza, a senior engineer who has applied AI to advanced automotive quality control and machine vision products in the mobility ecosystem.