Description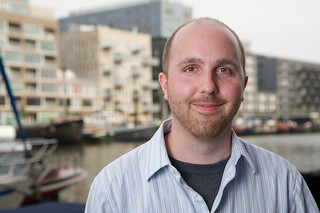 John Moravec is a scholar on the future of work and education; a co-director of the Invisible Learning project; the editor of Education Futures (http://www.educationfutures.com); and, also a faculty member in the Innovation Studies/Master of Liberal Studies graduate programs at the University of Minnesota.
Teemu Arina is focused on the future of work, learning and management online. He currently serves as the CEO of Meetin.gs, a startup changing the way meetings are organized online and face-to-face and Dicole, a social media agency.
John and Teemu will talk about the future of learning and work. What are the big societal changes we are facing? How organizations need to change? What is the future of educational institutions in all of this? What is the role of the networked and mobile individual, or knowmad?
John Moravec defines a knowmad as follows:
[…] a nomadic knowledge worker –that is, a creative, imaginative, and innovative person who can work with almost anybody, anytime, and anywhere. Industrial society is giving way to knowledge and innovation work. Whereas industrialization required people to settle in one place to perform a very specific role or function, the jobs associated with knowledge and information workers have become much less specific in regard to task and place. Moreover, technologies allow for these new paradigm workers to work either at a specific place, virtually, or any blended combination. Knowmads can instantly reconfigure and recontextualize their work environments, and greater mobility is creating new opportunities.
Knowmads:
Are not restricted to a specific age.

Build their personal knowledge through explicit information gathering and tacit experiences, and leverage their personal knowledge to produce new ideas.

Are able to contextually apply their ideas and expertise in various social and organizational configurations.

Are highly motivated to collaborate, and are natural networkers, navigating new organizations, cultures, and societies.

Purposively use new technologies to help them solve problems and transcend geographical limitations.

Are open to sharing what they know, and invite the open access to information, knowledge and expertise from others.

Can unlearn as quickly as they learn, adopting new ideas and practices as necessary.

Thrive in non-hierarchical networks and organizations.

Develop habits of mind and practice to learn continuously.

Are not afraid of failure.
Agenda:
17:30 - Introductions & drinks
18:00 - Welcome words by Teemu Arina
18:15 - The future of learning and knowmads: A dialog between John Moravec and Teemu Arina
18:45 - Q & A
19:15 -> PARTY! Anyone from past Dicole OZ events may join in. Informal conversation, snacks, drinks and music until late.