Description
Influencer Marketing – leveraging the network and credibility of someone with a large following and a strong identity on social media for your brand – has exploded in the past few years. As it has become more established as a channel, we'll likely start to see influencer marketing evolve in different directions – but which? More regulation? More integration? Changing barriers to entry and different types of influencers? Catch the wave with us as we hear from industry experts.
Here's a glimpse at our Industry Expert Panelists -- PLUS MORE to be announced!!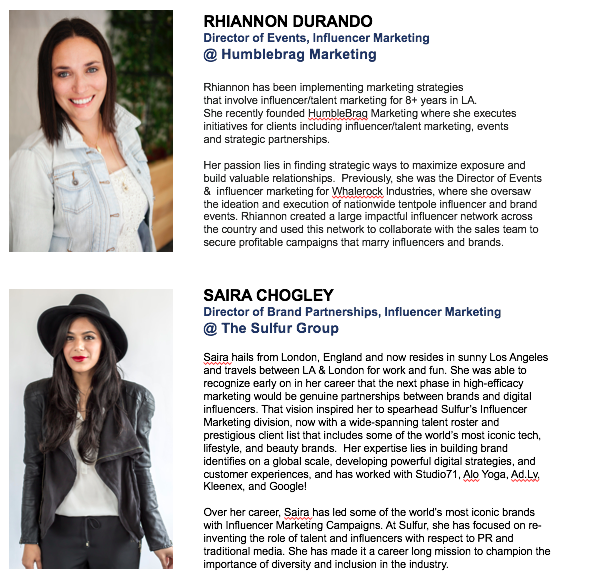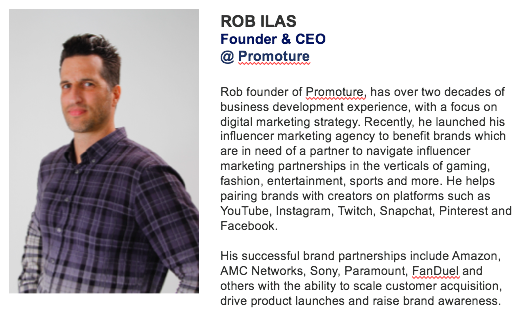 Special shout out of thanks to our Premium Sponsor for this event!

From desks to offices and entire headquarters, we create environments for productivity, innovation, and connection. Create a world where people work to make a life, not just living. www.wework.com