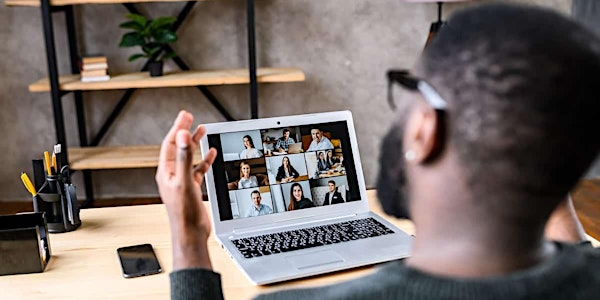 The Future of Hybrid Working
While hybrid work is increasingly favored by employees, organizations must answer concerns about workforce wellness, ergonomics, and safety.
About this event
The Future of Hybrid Working
More than 50% of employed Americans worked from home during the pandemic—many of whom had previously been in an office. Now, workers prefer a hybrid model 83% of the time. For most organizations, that means their employees work from home for either 2 or 3 days and then head into the office for the remainder of the workweek. However, managing a hybrid work model presents its own set of challenges which include the following:
The need for human interaction and connectivity
Poor home office working conditions and a lack of proper ergonomics
Stress and mental fatigue due to increased hours of productivity
Growing concern surrounding a permanent return to the office
An increase in the number of health benefits and workers' compensation claims
While employees have embraced hybrid working as the "new normal", business leaders must answer the question, "Is it really working?" They must also continue to offer solutions to improve their workforce's mental and physical health as well as their work equipment and environment. This will ensure the retention of talent, minimize presenteeism and absenteeism, and reduce common workplace injuries.
Why You Should Sign Up
Join us for an engaging event that focuses on innovative strategies and technology solutions for managing your hybrid workforce. You will learn how our global partners and business leaders are adapting to the changing workplace to meet their employees' and organizations' needs. Take a peek at the agenda below.
What You Can Expect
The Totality of the Hybrid Work Environment
With the emergence of the hybrid work environment, we will look at the state of the industry and how we can continue to adapt to the changes in the workplace. Now, more than ever, it's vital to assess where there may be gaps or a need for additional support with our ergonomics programs. We should gather anonymized data to make better business decisions, establish partnerships with experts who can create opportunities for global scalability, and utilize software solutions to train and engage hybrid workers. Ultimately, this will minimize claims and prove cost savings.
Meet Our Speakers
Bill Pace, President - North America @ Cardinus
Jeff Smagacz, Senior Vice President & Ergonomics Practice Leader @ Marsh
Managing the Hybrid Workforce
In addition, our panelists will discuss common challenges that many global managers face and how the Cardinus / Marsh partnership offers a valuable solution for advancing and scaling ergonomics programs.
Meet Our Panelists
LaQuandra Bass, Senior Risk Consultant @ Wells Fargo
Challenges Facing Global Managers
William Carroll, Senior Health & Safety Manager @ Activision Blizzard
Working with Partners
TBD
Scaling Ergonomics Programs