Actions and Detail Panel
The Future of Healthcare in the Trump Presidency.
Thu, January 12, 2017, 9:00 AM – 2:30 PM EST
Description
An Amazing Event. Here are some of the speakers! More On the Way!!!!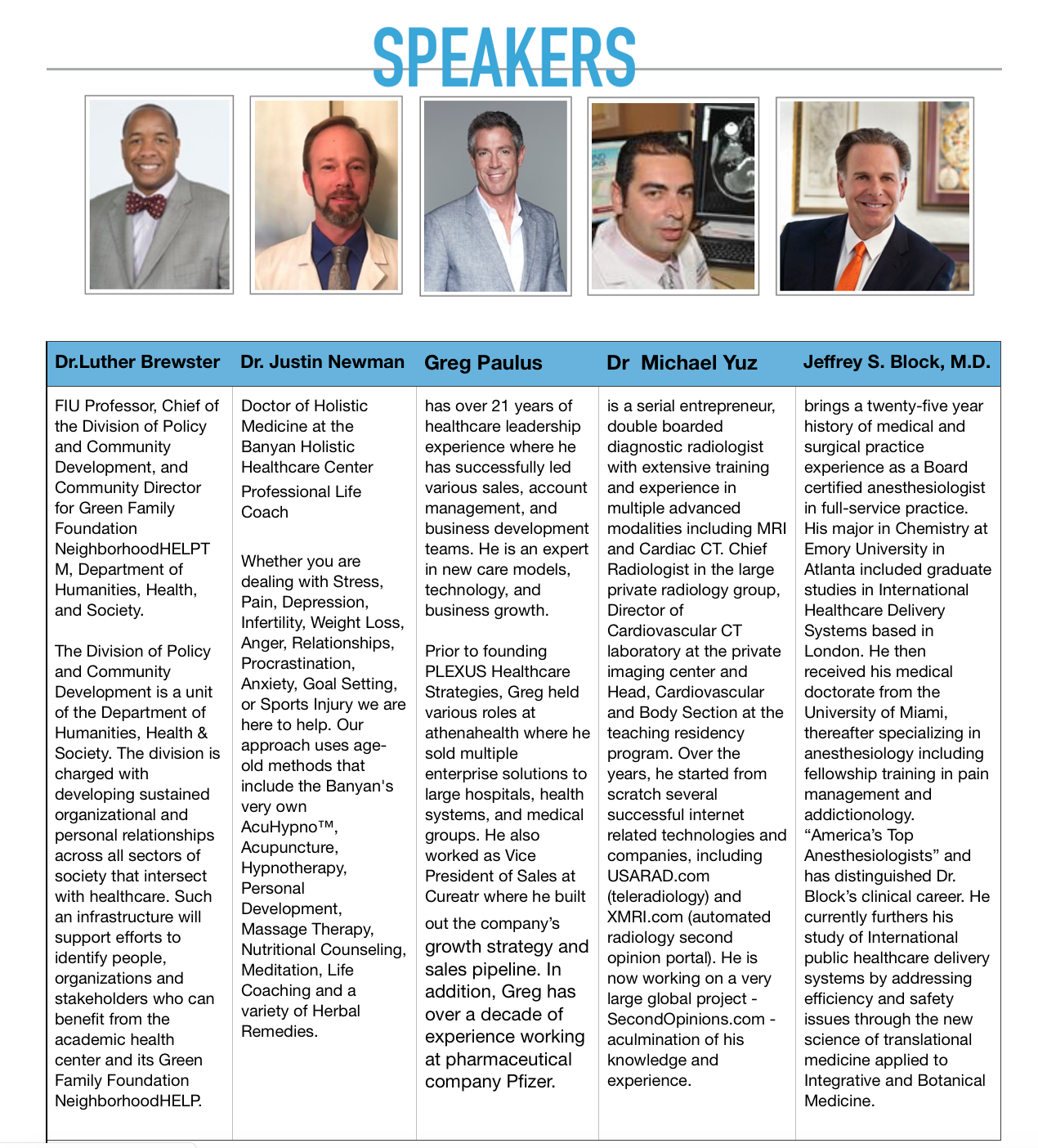 This symposium will focus on examining how the Trump Presidency will change the future outlook of the Healthcare Market throughout the U.S. in the next four years.
Our Expert Speakers will outline their speculations on how to best prepare and profit in areas regarding;
Patient Revenue Models,
Medical & Pharamaceutical Research
HIPAA & Legal Compliance
Insurance Reimbursements
New & Ermerging Technologies
FDA Rules and Requirements, Clinical Studies
Natural & Integrative Medicine
Managed Care & Drug Rehabilition
An analysis on coming market trends and their interaction with new public policies regarding public and private healthcare revenue models. This will be followed by a round table discussion and open question forum. It looks to be an Informative event and a chance to network with top healthcare and business professionals in your field. Advanced seating available.
MORE DETAILS ADDED ALL THE TIME.