The Future of Healthcare Financing

Thursday, October 8, 2015 from 6:00 PM to 9:00 PM (EDT)
Event Details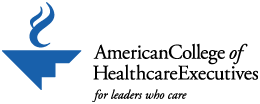 Attend this event and receive 1.5 Face-to-Face credits!
Financing, a driving force on the healthcare landscape, continues to become more complex.  With budgetary pressures on Medicaid and Medicare, pay for performance and federal expectations for investment in technology without regard to cost, executives must constantly monitor the financing landscape, many questions emerge.
AGENDA:
6:00 – 7:00       Networking reception
7:00 – 8:30      ACHE Panel Discussion
8:30 – 9:00       Networking and coffee
MODERATOR

Mark Bogen, CPA

Chief Financial Officer, Senior Vice President, Finance
South Nassau Communities Hospital
As senior vice president and CFO, Mr. Bogen is responsible for the overall financial management of South Nassau and manages the Hospital's financial reporting and related internal controls. He directs the organization's financial planning related to growth, financing and associated issues and will coordinate all relationships with auditors, third-party reimbursement agents, managed care companies, investment bankers and the Dormitory Authority of the State of New York (DASNY). Mr. Bogen has more than 35 years of experience in healthcare financial operations. Mr. Bogen is active in numerous public accounting and healthcare financial management associations. His professional memberships include the New York State Society of Certified Public Accountants; the American Institute of Certified Public Accountants; the Healthcare Financial Management Association and the Healthcare Compliance Association.
 PANELISTS: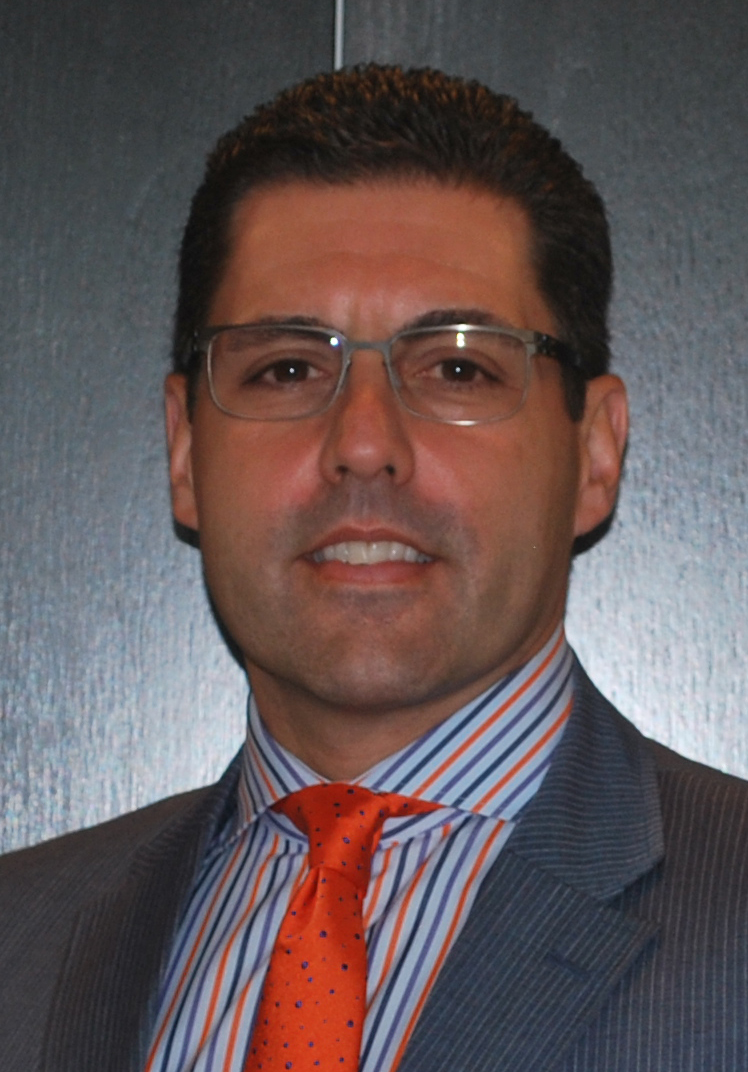 Joseph J. Guarracino, MBA
Sr. Vice President and CFO
The Brooklyn Hospital Cente
Joseph J. Guarracino is Senior Vice President and Chief Financial Officer of The Brooklyn Hospital Center, where he directs the strategic business and financial operations of the center and its affiliated entities.
Mr. Guarracino has more than two decades of accomplishments and experience in the financial administration in academic hospital settings including new business development, relationship management, operations management, and staff development.
Prior to joining The Brooklyn Hospital Center in 2007, he served as AVP of Financial Services and Chief Financial Officer for Health Quest Systems, a three hospital not-for-profit system in Poughkeepsie, NY. Mr. Guarracino has held other executive positions in the New York Metropolitan Area over the years and he began his career at Ernst & Young LLC.
Mr. Guarracino serves in leadership and board roles for a number of healthcare organizations, including Network Recovery Services, Inc., Ridgewood Bushwick Senior Citizens Council, Inc., Iona College Alumni Board, Healthfirst, Inc., and Healthcare Financial Management Association.
Mr. Guarracino is an Adjunct Professor at Iona College in New Rochelle, New York, where he teaches a graduate-level course in healthcare finance. He is also a regular speaker at many healthcare conferences and seminars.
Mr. Guarracino has an MBA in Healthcare Management from American InterContinental University and Bachelor's degree in Business Administration from Iona College, Hagan School of Business respectively.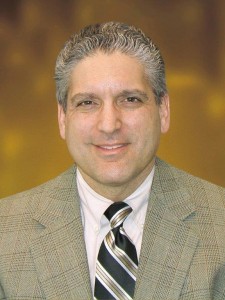 Peter L. DeAngelis, Jr. Partner

Partner, Strategic Execution

IMA Consulting
Peter L. DeAngelis, Jr. joined IMA Consulting in April of 2015 as a Partner. With over three decades of experience and executive-level leadership in the healthcare industry, Pete will lead IMA Consulting's Strategic Execution practice. Pete brings to the Firm his extensive expertise in operational excellence, values-based strategic leadership, and financial management. As an executive leader, he helped lead a complex integration of two multi-state healthcare systems with total assets of approximately $19 billion, and directed system wide strategic repositioning processes prior to and post implementation of the Affordable Care Act. Pete has forged strong relationships with Wall Street analysts, investment banks and private equity firms, and exercised these relationships to generate more than $1 billion in strategic capital investment over his career.
Prior to joining IMA Consulting, Pete served both as the Executive Vice President and CFO, and then COO of Catholic Health East (later merged with Trinity Health), one of the nation's largest multi-institutional, Catholic health care delivery systems. Most recently, he held the position of President of the East Group of the CHE Division and Executive Vice President of Trinity Health. As President, Pete was responsible for leading the CHE legacy integration with Trinity Health, which exceeded expectations in generating over $120 million in consolidation-related savings in the first year. At Catholic Health East, he is credited with leading performance excellence teams that generated more than a 12% cost reduction/revenue improvement through a redesign of all non-clinical services within the strategic imperative of Health Care Reform. He also coordinated and helped lead Wall Street presentations that resulted in a Credit Rating Upgrades both for Catholic Health East in 2005, as well as CHE legacy debt as part of Trinity Health in 2013.
Pete previously held the position of Senior Vice President and CFO at the University of Pennsylvania Health System. As CFO, Pete led the financial planning and execution of one of the most dramatic, sustained financial turnarounds ever seen among academic medical centers nationwide. Pete was instrumental in restructuring the financial services division and helping direct the overall improvement of UPHS operating performance from a $198M operating loss in FY 1999 to a $27M operating surplus in FY 2002.
Prior to his time at University of Pennsylvania Health System, Pete was the CFO and Vice President of Finance and Administrative Services for Germantown Hospital and Medical Center in Philadelphia. Pete also served in a similar position for the Philadelphia Child Guidance Center.
In 1985, Pete co-founded a successful, nationally recognized consulting practice, where he assisted health system clients create and sustain geriatric continuum services, as well as directed the financial planning, accounting, taxation and business services of the consulting enterprise.
Pete earned both his Bachelor of Science in Accounting and his MBA in Accounting and Healthcare Administration from LaSalle University. He is a former member of both the American and Pennsylvania Institutes of Certified Public Accountants. He presently serves on the National Board of the Catholic Health Association, and is a Fellow and former National Board Member of the Healthcare Financial Management Association (HFMA). Pete is also a Past President of the Metropolitan Philadelphia Chapter of HFMA. Additionally, he served as a board member and Finance Committee Chair of Gwynedd-Mercy University, and as an adjunct professor of Health Care Administration at LaSalle University.
As an independent chartered Chapter of the American College of Healthcare Executives, the Healthcare Leaders of New York is authorized to award 1.5 hours of ACHE Qualified Education credit toward advancement or recertification in the American College of Healthcare Executives.
Participants in this program who wish to have it considered for ACHE Qualified Education credit should list their attendance when they apply to the American College of Healthcare Executives for advancement or recertification.
---
**Due to limited seating for this event, please register early to reserve your spot.**
Photo/Video Disclaimer Policy: By registering for this event, you agree to allow HLNY to use any photograph/video taken at the event, without the expressed written permission of those included within the photograph/video. HLNY may use the photograph/video in publications or other media material produced, used or contracted by HLNY including but not limited to: brochures, invitations, books, magazines, websites, etc. 

Any person desiring not to have their photo taken or distributed must contact us of his/her intentions. HLNY may decide to remove the photo or conceal the identification of the individual in question.
 _________________________________________________________
This and all our programs and events are made possible by the generosity of our 2015-2016 HLNY Corporate Sponsors who are ardent supporters of the healthcare executive profession.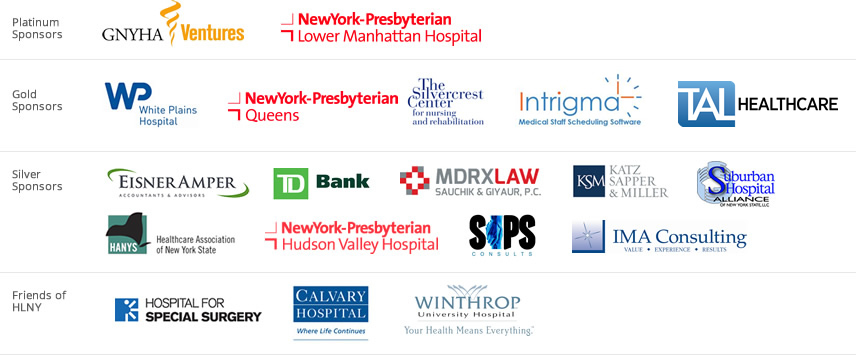 When & Where

South Nassau Communities Hospital
1 Healthy Way
Oceanside, New York 11572


Thursday, October 8, 2015 from 6:00 PM to 9:00 PM (EDT)
Add to my calendar
Organizer
Healthcare Leaders of New York
HLNY represents professionals who manage the business affairs of healthcare organizations throughout the New York Metropolitan area. No other professional association is more essential for meeting the career needs and interests of healthcare executives in New York State. The 1500+ members come together for networking and events, career advancement, professional enrichment, and continuing education. Our Leadership Team strives to make HLNY the pre-eminient organization for Healthcare Business Professionals in the Greater New York Area.
The HLNY Mission is to advance healthcare leadership and management excellence through professional enrichment and continuing education of our members. We support high ethical standards and conduct, and promote the mission of the American College of Healthcare Executives.
Through HLNY, ACHE members have access to local professional development and networking events, mentoring, and career services which include a jobs data bank and resume support.
The Future of Healthcare Financing