Description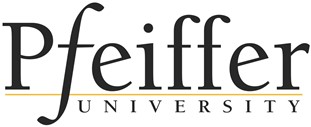 The Future of Healthcare Financing
ACHE of the Triad, Pfeiffer University and Winston-Salem State University cordially invite you to learn about the future of healthcare financing. What is the outlook for pay for performance and consumer-driven products? What are the current issues and challenges in providing charity care? What are strategic approaches to monitoring and adjusting to financing issues? There will be three nationally recognized speakers on this panel who have direct experience working with health system finance and business operations.

Agenda:
5:15pm -- Registration & Networking
5:45pm -- Announcements & Introductions
6:00pm -- Panel Discussion: The Future of Healthcare Financing (1.5 CEU's)
7:30pm -- Closing Remarks

Dinner and refreshments are available from 5:15pm - 6:45pm


Moderator & Panelists:
Panelist: James Hoekstra, MD
Dr. James Hoekstra is the President of High Point Medical Center, a 350-bed hospital system that joined Wake Forest Baptist Health in 2018. He serves on Wake Forest Baptist's strategy leadership team and is a key physician leader in the health system. Dr. Hoekstra graduated from the University of Michigan Medical School in 1984 and completed his Emergency Medicine residency at the University of Cincinnati. Following fourteen years on faculty of The Ohio State University College of Medicine, he was recruited in 2003 to Wake Forest School of Medicine.

Panelist: Joe Meador, MS, MBA
Joe is Executive Director of Operational Finance at Cone Health. In this role, he leads managerial accounting and finance for the system's $1.5B hospitals and corporate division. Prior roles include Financial Planning & Analysis at Cone Health and Wake Forest Baptist. Joe has a Master of Science in Technology Systems from East Carolina University and an MBA from Wake Forest University. He is also a Certified Healthcare Financial Professional (HFMA).

Panelist: Robert Seehausen, Jr., MS
Robert Seehausen, Jr. is Senior Vice President of Business Development for Novant Health. He is responsible for system-wide payer relationships, pricing strategy and business development for Novant Health's four-state network. Previously, he served as president of the North Carolina Healthcare Information & Communications Alliance. He received a Bachelor of Arts degree in economics from Carleton College and a Masters of Science in Management degree from the Kellogg Graduate School of Management at Northwestern University.

Moderator: Steve Aragon, MHA, PhD
Dr. Aragon is an Associate Professor of Healthcare Management at Winston-Salem State University School of Health Sciences. He previously served as the coordinator for the MHA program at WSSU. Dr. Aragon holds a MHA degree from George Washington University, PhD with a concentration in Research Methodology, Measurement and Evaluation from The University of North Carolina at Greensboro and a postdoctoral fellowship from The University of North Carolina at Chapel-Hill.
This program has been developed and are presented locally by the ACHE of the Triad, Winston-Salem Statue University and Pfeiffer University. The American College of Healthcare Executives has awarded 1.5 ACHE Face-to-Face education credits for the evening. Note: attendees must be present for the entire duration of a panel discussion to receive the 1.5 credits.
We hope to see you there!