Description
Innovation and disruption are all around us. A quick look at retail shows just how dramatic the changes can be. Healthcare has trailed most sectors in terms of innovation, but we are beginning to see signs that suggest change is on its way. There have always been advances in healthcare technology. Those changes continue to accelerate and now new business models for healthcare delivery are emerging. We will explore what the future holds for healthcare delivery with a diverse panel of experts, including Tracy Bailey who runs "the proving ground" for FedEx. Tracy, who has presented at the Lab before, will provide the unique perspective of an expert in innovation outside of healthcare. Dave Vreeland adds the perspective of a former healthcare operator and consultant and now venture capitalist leading Jumpstart Capital. And Michael Montijo, M.D., brings a clinical, executive and entrepreneurial perspective to this important discussion.
Tracy Bailey
Manager of Engineering, Innovation, Inspiration and Proving Ground, Tech Connect, FedEx Services
---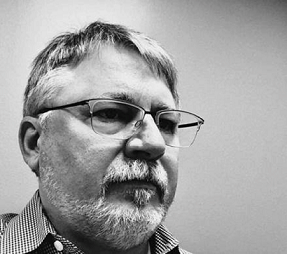 Tracy has been in engineering and product development at FedEx for over 30-years, having been at the center of on-road package tracking technologies to include wireless mobile computers and printers, package drop boxes, vehicle mount computers, wireless voice and data systems and customer automation systems. Tracy holds multiple patents globally on these systems and has recently been working with a larger team to expand FedEx's commercial offerings in non-traditional areas. Additionally, Tracy is leading a team that works with intralogistics package delivery robotics, 3D printing, Computed Tomography, factory automation and advanced on-demand packaging systems. Tracy is passionate about innovation and excited to share his experience with the Disruption Lab.
Dave Vreeland
Managing Director of Jumpstart Capital
---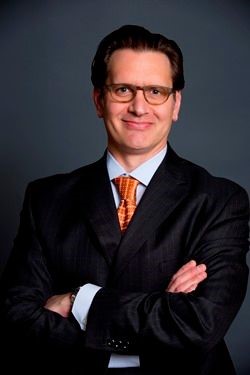 With more than 25 years' experience in the healthcare industry, Dave began his career at Barnes Hospital in St. Louis and Northwestern Memorial in Chicago and moved into healthcare IT with Ernst & Young's consulting business. He later co-founded Cumberland Consulting Group and helped build it to a 400-person firm with annual revenues of $100 million, serving as a Partner, Co-Founder and Managing Partner over the Provider Division. Having grown Cumberland Consulting Group into a recognized national healthcare project management consulting firm, Dave turned his attention to Jumpstart Foundry, a seed stage healthcare innovation platform. After briefly serving as the Senior Vice President, he launched the newest business in the Jumpstart portfolio of companies: Jumpstart Capital. He currently serves as the Managing Director and is responsible for all capital raises, the Seed Fund, Growth Fund and Co-Investment work for the various companies in the portfolio.
Michael F. Montijo, MD, MPH, FACP
Consultant, Trilliant Health, and Senior Advisor, EvidenceCare
---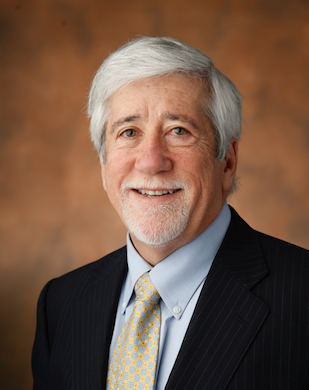 Michael Montijo is an entrepreneurial and visionary health care executive. His career spans the health care universe: a practicing physician, leader of large group practices, IPAs, hospital governance, innovator in risk relationships, educator, national physician leader, consultant on health care for foreign nations, founder and leader of small and large health plans, leader in medical informatics and decision support systems, and innovator in population health. Notable positions include VP and CMO Prudential Health Care; Medical Director, Shering Plough; SVP, Healthways; as well as leadership roles with Health Care Plan of Western New York, HIP of New York, Coordinated Care Solutions and NCQA. He has worked with some of the largest health care data bases in the world and has experience in developing and implementing innovative health care models. He is a graduate of the UCLA School of Medicine and Harvard School of Public Health.