The Future of Global Health 2016 (TFGH16) Unconference

Thursday, April 14, 2016 from 6:00 PM to 9:00 PM (EDT)
Event Details
Hosted by Global Health Council and the Global Health Fellows Program II, The Future of Global Health 2016 is an event for global health unlike any other. It is a unique opportunity to step outside the usual panel discussion format and engage in meaningful conversation with peers and potential mentors.
The goal of TFGH16 is to foster connections and increase knowledge through conversations among new and established members of the global health community. This year's event will focus on the global health workplace – the challenges, solutions and skills needed to advance progress on the global health issues of our time. The breadth of sectors – private, non-profit, government, academic and donor – will be represented among the event's discussion group leaders, mentors and attendees.
This unconference will feature small group discussions and one-on-one mentoring sessions with senior global health professionals. Learn more about TFGH here.
UPDATE: FULL LIST OF HUB TOPICS ANNOUNCED!
Advancing Global Health Through the Data Revolution
Advancing Global Health Through an Empowered Civil Society
Effective Cross-Sector Partnerships
Healing in Humanitarian Settings
Healthier Communities Through Maternal Child Health
Healthy Planet, Healthy People
Improving Health Through Social Inclusion
Pandemics: What it Takes to Respond Effectively
Priorities in Global Health Policy
Priorities in Global Health Security
Smart Financing for Global Health
The Business of Having a Global Health Career
The Gender-Equality Path to Health
The Vibrant Global Health Workforce
GROUP LEADERS & MENTORS
Aaron Emmel, American Academy of Pediatrics
Caroline Barrett, UN Foundation
Celina Schocken, Pink Ribbon Red Ribbon
Chandresh Harjivan, PricewaterhouseCoopers
Christine Deloff, Global Health Fellows Program II, USAID
Dave Tarantino, International Medical Corps
Elise Mann, Global Health Fellows Program II, USAID
Elizabeth Creel, John Snow Inc.
Erin Hohlfelder, Bill & Melinda Gates Foundation
Inon Schenker, Teva Pharmaceutical Industries, Ltd.
Jeff Jordan, Population Reference Bureau
Jennifer Kaindi, Global Health Fellows Program II
Jessica Daly, Medtronic
Kelly Thompson, Women in Global Health
Lisa Schechtman, WaterAid America
Loyce Pace, LIVESTRONG Foundation
Michal Avni, USAID
Michael Myers, The Rockefeller Foundation
Nazo Kureshy, USAID
Rebecca Katz, George Washington University
Rebecca Kohler, IntraHealth International
Ron MacInnis, Palladium
Sharon Rudy, Global Health Fellows Program II, Public Health Institute
Soumya Alva, John Snow Inc.
Sue Richiedei, Plan International US
Susan Rae Ross, USAID, Global Health Bureau
Taryn Couture, Population Action International
Thomas Mampilly, U.S. Centers for Disease Control and Prevention
Tom Kenyon, Project HOPE
VIEW MENTOR BIOS HERE! 
If you've registered, click here for more information about the event. 
* * * * * * * * * * * * * * * * *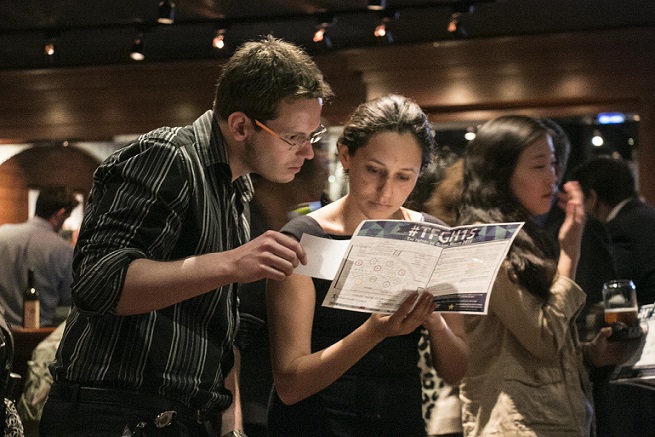 #TFGH16
 Connecting individuals who share a passion for the future of global health.
Organizer
As the shared voice of the global health community, Global Health Council (GHC) facilitates critical discussion around global health priorities and advocates for improved investments and policies to advance the global health agenda. GHC actively supports its members to work toward equitable, inclusive and sustainable solutions to global health challenges. GHC members include leading global health NGOs, private sector corporations, universities and individual global health experts and students.