Description
2015 Estimated Gaming Related Revenue = $92 BILLION
Analysts expect this number to grow as gaming continues to evolve into a global market via smart phone ubiquity and the advent of extremely immersive Augmented/Virtual reality technologies.
Join us as we discuss the future of gaming with our panel of industry experts with pre-event demos of the Ocolus Rift VR Headset.
Agenda:
6:30 - 7:30pm: Networking Hour/Pre-event Demos (Pizza and Soft Drinks Provided)
7:30 - 8:15pm: Speaker Panel
8:15 - 8:30pm: Q&A
Sponsored by:

Frank Azor, General Manager of Alienware
Having been hired in 1998 as the company's fourth employee, Frank Azor now oversees the Alienware business unit for Dell. Frank joined Alienware as a quality engineer and later held executive roles in sales and marketing before creating the Alienware Product Group organization in 2003 after helping pioneer Alienware's first high-performance gaming notebook, also an industry first. Later that year, he was credited with the successful launch of Alienware's first self-designed desktop case which immediately made industry headlines and has defined the look of Alienware's products ever since. Under Frank's direction Alienware's products have won over 200 editor's choice awards worldwide including multiple best of CES product awards.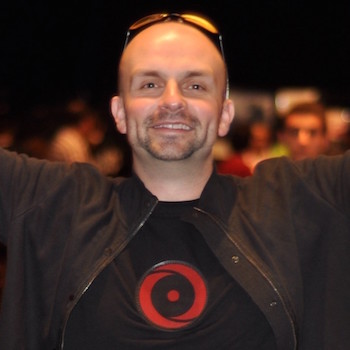 Kevin Wasielewski, CEO & Co-Founder of Origin PC
Kevin first got into PC gaming thanks to his mom. She came home one day with a shareware version of Doom that a friend gave her and Kevin was mesmerized by the 3D environments and controls and was hooked on PC gaming ever since. Determined to work in the gaming industry, he worked at EB Games/Gamestop while in college until making the jump to Alienware in 1999. Kevin has worked in the gaming industry for over 20 years, holding positions ranging from Quality Assurance Tester to VP of Marketing at Alienware to now CEO at ORIGIN PC. His primary role involves ensuring the organization stays true to its commitment for customization, five star service, and high-performance.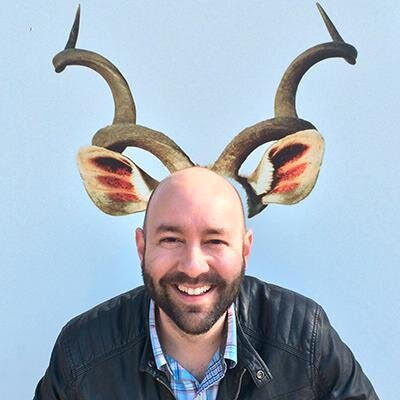 Ebyan Alvarez-Buylla
Ebyan has been programming and designing traditional and educational games for over ten years, most recently at SEGA Networks. He comes from a traditional Computer Science background and specializes in procedural content generation and UI.
Interested in building your own 3D game? Check out our Beginner's Guide to Unity 3D on April 2nd -
https://www.eventbrite.com/e/beginners-guide-to-unity-3d-tickets-23171441405