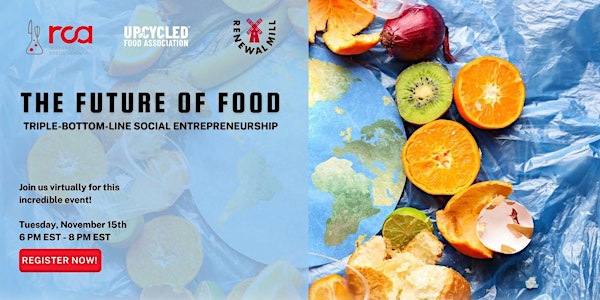 The Future of Food: Triple-bottom-line Social Entrepreneurship
If you are curious to learn how innovation can lead to a positive impact on the planet through food, then this is the event for you!
About this event
How might we create social enterprises and revenue generating events born out of non-profit organizations that are better for the people, planet, and profits? Where are the opportunities for Research Chefs and Culinologists to be even more involved with enabling a future food system that does more with less?
As a community, the Research Chef Association (RCA) has over 2,000 professionals and student members who have formulated delicious products across every consumable distribution channel and behind the scenes, RCA members have their fingerprints on CPG items in every aisle of the grocery store. Simultaneously, food waste is a growing problem and our global food supply chain needs to move towards a more circular food economy--as opposed to the traditional "take-make-dispose" linear economy. As Research Chefs, we have the ability to enable supply chain mobility by seeing ingredients historically considered "byproducts" as simply other ingredients in our formulations.
This session is led by Phil Saneski, Culinary Director for Farming Hope, a paid culinary job training non-profit that uses recovered food to empower Apprentices experiencing major social and economic barriers to employment to cook food for themselves, their communities, and ultimately their future employers. Apprentices begin the program by cooking over 1,500 meals weekly for food insecure families, then work in the kitchen of their social enterprise, plant-based Mediterranean restaurant called Farming Hope at Manny's located in the heart of the San Francisco Mission District. Previously, Phil founded the RCA Food Evolution student competition--an upcycled innovation platform that connects the freshest industry perspectives to companies small & large increasingly researching what we are going to be eating in the future, explores how "byproducts" are going to be manufactured at every scale, and highlights the tastemakers whom best display Culinology core principles blending culinary arts with the science of food. Phil will tie in how Farming Hope's triple-bottom-line principles have cultivated social entrepreneurial opportunities where innovation has led to impact, increased revenue streams, and a recent feature in Bon Appetit magazine entitled "The Future of Food."
Following Phil's discussion, Phil will introduce Caroline Cotto, COO of Renewal Mill and President of the Upcycled Foods Association. Caroline will share her experience as a social entrepreneur who innovates for impact, showcase Renewal Mill upcycled ingredients as well as CPG products, and conclude with her thoughts on the future of the rapidly expanding upcycled food market.
**You can earn 2 CE by attesting this event. Email New England Chair, Chef Susanna Tolini (susanna.tolini@kayem.com) if you would like to receive a certificate at the end of the event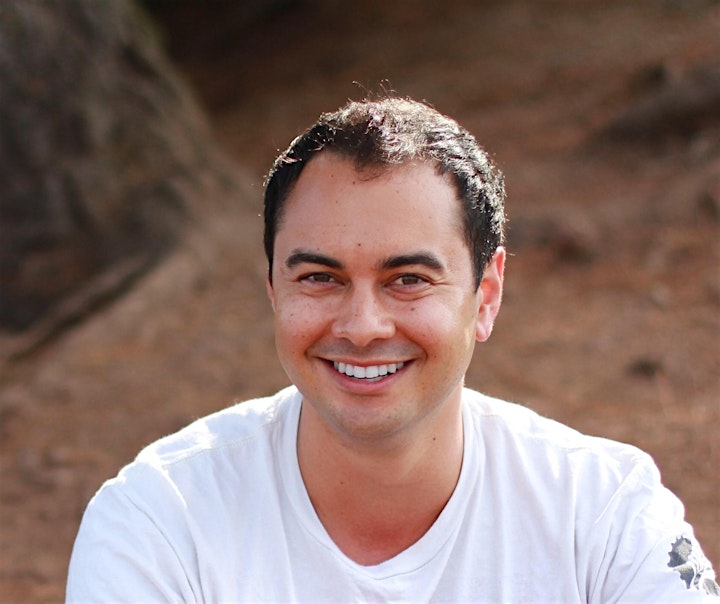 Phil Saneski has worked in Michelin-Star and James Beard Award finalist kitchens. He is proud to be the founding President of the Research Chefs Association (RCA) Student Committee and founder of the RCA Food Evolution student competition--the world's first competition focused on waste byproducts that occur specifically through food & beverage manufacturing. His curiosity about ingredients historically considered "waste," and his passion for formulating delicious products led him to be VP of Product for ReGrained, an innovative upcycled food start-up. Phil has spoken about upcycled foods at numerous local events as well as SXSW, New Products, Cereal and Grains Association, and Stanford Design Thinking conferences; and has had recipes featured in Bon Appetit and Travel+Leisure magazines.
Now Phil is excited to be Culinary Director of Farming Hope, a culinary job training non-profit that uses recovered food to train Apprentices experiencing major social and economic barriers to employment to cook food for themselves, their communities, and future employers. He believes in a more equitable food system that uses ingredients that already exist in our supply chain and that neither food nor people should ever go to waste. Phil graduated Summa Cum Laude from Johnson & Wales with a BS Food & Beverage Entrepreneurship. He looks for any reason to do a collaboration popup, too.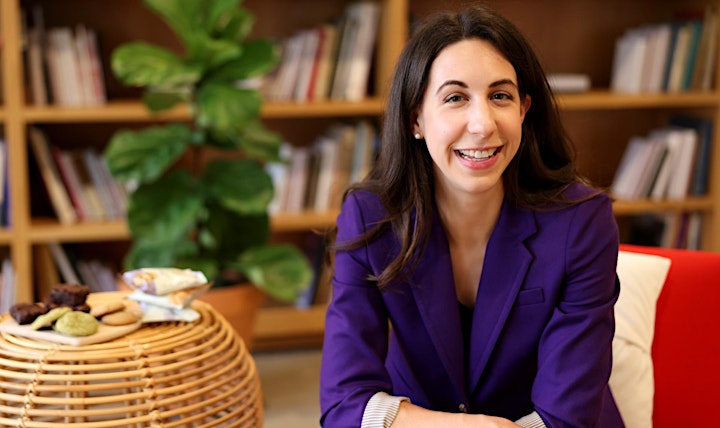 Caroline Cotto is the Co-Founder & COO of Renewal Mill, a venture-backed startup upcycling the byproducts of food manufacturing into premium ingredients and delicious plant-based products. A food marketing and nutrition specialist, Caroline has experience at the UN World Food Programme, the White House (for Michelle Obama's Let's Move! initiative), Techstars Farm to Fork Accelerator, and HubSpot, where she ran the women's diversity program globally. Caroline grew up in food, working for her family's ice cream business in the town of Sandwich, MA. She serves as the inaugural Board President of the Upcycled Food Association, and formerly served as a Fulbright Fellow in Taiwan. In 2022, she was named to Forbes 30 Under 30 and the 50 Best Restaurants' 50 NEXT lists.