Description
Join the Be Social Change community for
The Future of Fashion #2:
Creating Sustainable Practices in the Age of Fast Fashion
The fashion industry is a multibillion dollar business. Americans alone purchase over 20 billion garments a year. How can our consumer awareness of dwindling resources and increased consumption shift our purchasing power to sustainable solutions?
From the supply chain to buying practices to garment traceability, our panel of experts will discuss how consumers can play an important role in shaping the ethical fashion agenda. Come learn how the supply chain currently operates and what practices need to be changed to make the industry more sustainable. Find out about the implications of Fast Fashion and how the "Made in America" renaissance addresses a restorative practice. Discover how education on manufacturing practices, product lifecycle, and your fashion choices will help assess our net impacts and promote responsible consumerism.

Wine, snacks and refreshments will be provided!
Our panelists include:
Elizabeth L. Cline is a New York-based writer, editor, and author of Overdressed: The Shockingly High Cost of Cheap Fashion (Penguin Portfolio/2012). Cline holds a degree in Political Philosophy from Syracuse University and has written for New York magazine, The New Republic, The Daily Beast, Village Voice, GOOD, Etsy Blog, seedmagazine.com, and many others. She is currently an online editor for AMCtv.com. Overdressed is her first book. http://www.overdressedthebook.com/
Timo Rissanen is a Finnish fashion designer, whose creative practice is grounded in inquiry through cutting. Having lived in Finland, Spain, Australia and the US, Rissanen is interested in global challenges with local perspectives. Rissanen is currently in the role of Assistant Professor of Fashion Design and Sustainability at Parsons The New School for Design in New York. His research centres on fashion and sustainability, with particular focus on zero-waste fashion design. He sees fashion as integral to the everyday experience of living; creating a fashion system that enriches humanity is a task for us all. http://timorissanen.com/
Owyn Ruck is the Co-Founder and General Manager of Textile Arts Center in New York City. After studying studio art Skidmore College and exploring the interior design world, she found herself drawn back to textiles in a more pragmatic way through educating others and providing a community around textiles. Though the Textile Arts Center organizes events and workshops related to sustainability in fashion, it is Owyn's belief that a truly conscious approach to fashion will be attained through education and a return to appreciation for materials and labor. http://www.textileartscenter.com/
Amy DuFault is a sustainable fashion writer and editor whose work has been published in EcoSalon, Huffington Post, Coastal Living, Yahoo News, The Frisky and other online and print publications. In addition to being a former co-owner of an eco-boutique and repping for many designers, she also coaches and connects the sustainable fashion community. http://www.amydufault.com/
Anthony Lilore holds a BFA in Fashion Design from Parsons School of Design as and a BA in Psychology and Art History from Villanova University. He has worked in a design and technical capacity for the internationally recognized fashion houses of Bill Blass, Perry Ellis and "Club Monaco". Anthony's level of integrity and attention to detail has enabled him to work with the upper echelon of the Fashion, Cosmetic and Spa Industries. With Celeste, his wife, he co-founded RESTORE™CLOTHING to blend their vision of social and environmental responsibility with their commitment to producing mindful, timeless, well-constructed, versatile, active lifestyle collections in New York City. Anthony is one of the founding board members of Save the Garmet Center. http://shop.restoreclothing.com/
Moderator and Co-Organizer:
Carmen Artigas has a background in apparel, accessories, and product design. Having worked in India with artisan communities, certified organic cotton and natural dyes in 1999, her experiences exposed her to the challenges of developing sustainable products. Carmen has worked in fashion for almost 20 years, most recently in sustainable fashion consulting, designing, and sourcing. She is currently teaching Ethical Fashion at FIT and Parsons New School of Design in New York, in order to reevaluate the human and environmental cost of a product and to advocate for craftsmanship, endangered crafts and to redefine "made-in and made-by". http://about.me/carmenartigas
Hosts:
Marcos Salazar, Allie Mahler, Sarit Wishnevski
Organizers of Be Social Change New York


Sponsors:
Thank you to our generous sponsors,
Co-Co Mat & Centre for Social Innovation
We look forward to seeing you soon!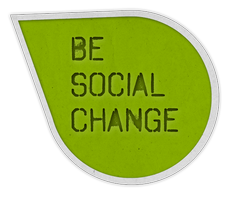 +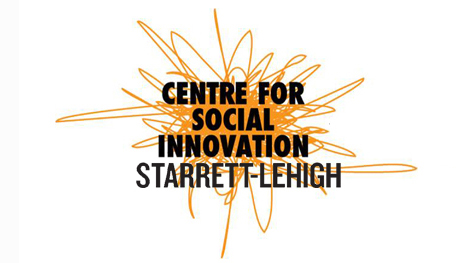 +