Description
Cyber security has been making headlines for quite some time from the DDos attacks to changes in our administration. Our expert panelists will provide an in depth look into this industry and its increasing importance. Join us for our first Tech in Motion event of 2018 at ITU in San Jose!

Schedule:
6:00pm to 7:00pm: Refreshments/Networking

7:00pm to 8:00pm: Tech talk begins

8:00pm to 8:10pm: Q&A session

8:10pm to 8:30pm: Event concludes/Networking
Meet our Moderator: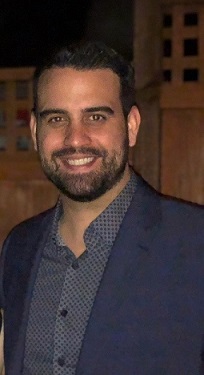 Kyle Martinez / Learning & Development at Malwarebytes
During the last 10 years Kyle has trained business professionals and groups spread across multiple industries, and built learning & development programs to support both start-ups and large organizations. Before joining Malwarebytes, Kyle helped enable the sales organization at Microsoft for more than 5 years. At Malwarebytes, Kyle runs the new employee onboarding program, and assists in the L&D initiatives for the global organization. He also helped launch and currently manages the Malwarebytes Cares philanthropy program.
He studied Organizational Behavior & Leadership at the University of San Francisco and is also a Gallup-Certified Strengths Coach™.
Meet our speakers: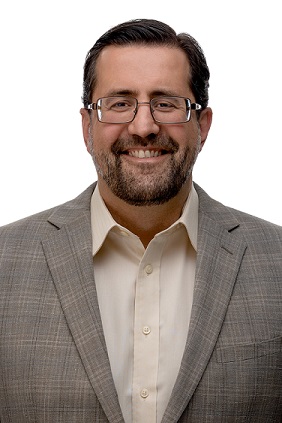 Oliver Tavaloki / Chief Technology Officer at Vectra Networks

Oliver Tavakoli is chief technology officer at Vectra. Oliver is a technologist who has alternated between working for large and small companies throughout his 25-year career – he is clearly doing the latter right now. Prior to joining Vectra, Oliver spent more than seven years at Juniper as chief technical officer for the security business. Oliver joined Juniper as a result of its acquisition of Funk Software, where he was CTO and better known as developer #1 for Steel-Belted Radius – you can ask him what product name came in second in the naming contest. Prior to joining Funk Software, Oliver co-founded Trilogy Inc. and prior to that, he did stints at Novell, Fluent Machines and IBM. Oliver received an MS in mathematics and a BA in mathematics and computer science from the University of Tennessee.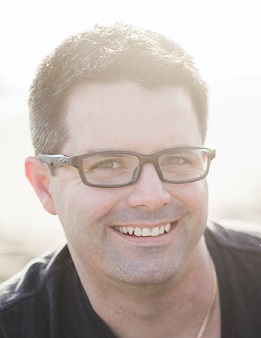 Andrew Scully / Senior Director - Security Intelligence and Operations at Symantec

Andrew Scully is an information security professional with 14 years' experience building and delivering security and technical outcomes aligned for both the commercial, military and government sectors. Andrew has successfully led large scale structural, technical, and cultural security transformations for the Royal Australian Air Force, Blue Coat Systems and Symantec. Currently, Andrew is responsible for all operational and risk management aspects of Symantec's internal information security practice including the Joint Security Operations Centre (Converged Physical and Cyber), Incident Response, Forensics, Threat Intelligence, eDiscovery and Purple Teaming. He regularly briefs senior leadership on risk issues while helping lead and work with the best cyber security team in the industry.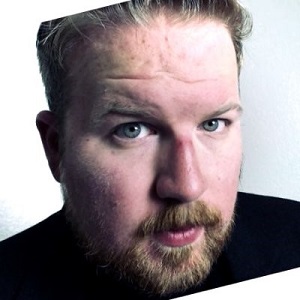 Adam Kujawa / Director of Malware Intelligence at Malwarebytes
Adam Kujawa is the Director of Malware Intelligence at Malwarebytes, with over 13 years of experience fighting malware behind the scenes and on the front lines. He has spent time analyzing threats of an APT/State Sponsored nature as well as threats to consumers for both government and private industry. In addition to research and analysis, he has provided conference talks and developed technical courses on topics from basic to advanced malware analysis, malware evolution and threat intelligence. He has had articles published in Wired, SC Magazine, TechCrunch and other notable tech publications as well as being frequently quoted on matters of computer security by news organizations, including CNN and The Register.
Have a question you want to ask? Make sure to drop it off in our jar at check-in!

Stay tuned for more updates!

-------

As always we would like to thank our sponsors Jobspring Partners and Workbridge Associatesfor sponsoring this month's event. Interested in sponsoring a Tech in Motion event? Click Here!

BIG THANKS to our partners for our Cyber Security Tech Talk:


ITU is an accredited university offering an industry-linked education in engineering, business, and digital arts.

Scholar Wine's mission is to provide educational opportunities to exceptional students from adverse backgrounds.

*We currently have two staffing firms dedicated to offering career counseling services to our members, so we ask that recruiters not join this group. Any outside recruiter will be removed, thank you for understanding!

|| GET SOCIAL WITH US ||

@Tech_in_Motion ( https://twitter.com/Tech_in_Motion )

@JobspringTweets ( https://twitter.com/JobspringTweets )

@Workbridge_Jobs ( https://twitter.com/workbridge_jobs )

|| WANT TO LEARN MORE ABOUT TECH IN MOTION? ||

• Visit TechinMotionEvents.com ( http://www.techinmotionevents.com/ )

• Like ( https://www.facebook.com/TechInMotionEvents?ref=hl ) us on Facebook!

• Check out our Tech Job Board ( http://www.techinmotionevents.com/jobs )

• Want to sign up for our email list? Click Here ( http://www.techinmotionevents.com/about )!

• Interested in sponsoring a Tech in Motion event? Click Here ( http://www.techinmotionevents.com/sponsors )!