The Future of Customer Relationship Management (CRM)
Description
Peanut Butter & Jelly, Bacon & Eggs, Rain & Seattle...Profitability & CRM. Intrigued?
Grab your seat to learn the new definition of Customer Relationship Management (CRM). See how the CRM industry is personalizing human connections to deliver exceptional business results in a competitive market.
Together we will explore the evolution of customer relationship management and predict the future. The future of human connection and customer engagement will be fueled by intelligent data which imparts wisdom for competitive gains.
Hear from Jen Bailin, Vice President of North American Service Cloud sales at Salesforce. She will disclose what she hears every day from customers who are looking to deliver personalized experiences and solutions that improve how they connect and do business with their customers. She will also share her insights on the future of CRM, which goes far beyond just software.

You will learn about:
How CRM has evolved over the decade
The future of CRM and how it is fueled by artificial intelligence
---
About Our Speaker:
As a Vice President at Salesforce, Jen Bailin leads a US wide team focused on helping companies leverage technology to engage their customers and exceed business results.
As a mother of five who is also a full-time executive, Jen is passionate about equality in the workplace and finding balance with work/life integration.
Prior to her career at Salesforce, she spent 19 years in executive sales leadership roles at Cisco and Microsoft spanning retail, financial services, healthcare, manufacturing, high tech and professional services industries, all with a lens on enhancing business value. Her leadership approach is centered on the belief in the power of people, passion and teaming to accelerate results.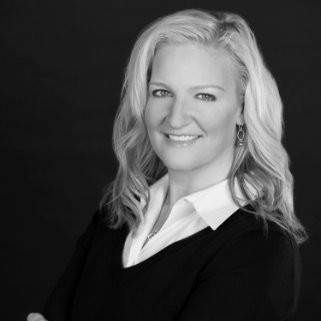 ---
More details:
Wednesday, October 30, 5:00 – 7:00PM
Salesforce
929 108th Ave NE
Bellevue, WA 98004
Conference room on ground floor (left of the entrance from the parking garage)
Please Bring Government Issued ID for building check-in.
Please bring your own reusable water bottle since we are an evironmentally conscious organization.
---
Join the WIT Network Globally!
If you are not an official Women in Technology (WIT) Network member, please donate your low annual membership of $97.00 to our non-profit organization here. You will then be invited to national and international online events, newsletters and many programs in addition to our local WIT Network Bellevue offerings.
We also highly recommend each of you keep your finger on the pulse of the Puget Sound business market and network outside your circle. Here is the discount for your subscription to the Puget Sound Business Journal (online and print), including the Seattle Book of Lists! http://bizj.us/1pm9c4