The Future of C-Suite Social Engagement - Reasons CEOs MUST Get Social

Tuesday, March 6, 2012 from 7:30 AM to 9:30 AM (EST)
Event Details
The Future of C-Suite Social Engagement: Reasons CEOs MUST Get Social
March 6, 2012, 7:30 - 9:30 a.m.
The Emerging Enterprise Center at Foley Hoag, 1000 Winter Street, Waltham, MA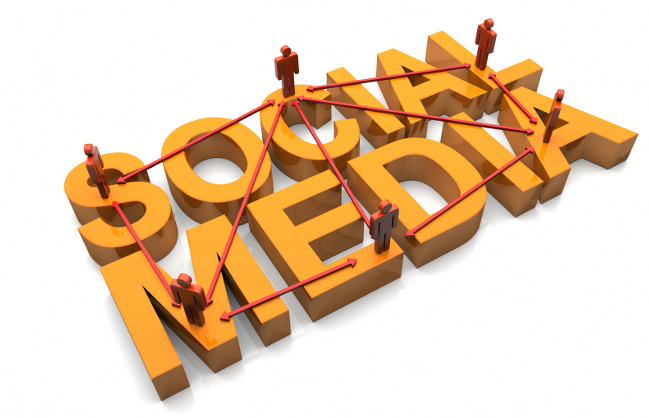 Question:  What does Sir Richard Branson of Virgin Group and many other prominent CEO's know that we don't? 
Answer:  They know and understand that Social Media is not a fad, but rather an essential part of 21st century business success.  
Sites like Twitter, Facebook, Google+ and LinkedIn are a part of daily business life, and these CEO's know and understand that consumers and employees are expecting more social engagement directly from top level leaders.
Fact: the benefits of social media are no longer unclear - CEOs who know how to use social media effectively are growing their businesses...such as…
Sir Richard Branson, Virgin Group always makes time for Social Media through his use of Twitter, Facebook, and Google+
Phil Libin, CEO, Evernote bet his company on mobile and social media before they were "cool"
Drew Patterson, CEO, Jetsetter keeps the site going using social media to converse with consumers about travel
Craig Leavitt, CEO, Kate Spade engaged in using Twitter and Tumblr, to Instagram and Online Video to make the brand Globally Recognized and experienced triple digit growth.
Come join our panel of C-level experts and learn about The How, The Why, And The ROI Of Social Media as well as The Legal Pitfalls we as CXOs must address when considering social engagement for ourselves and our organizations.
Our expert speakers include:
AJ Gerritson, Social Media Strategist and Founding Partner, 451 Marketing

AJ Gerritson is a Founding Partner at 451 Marketing, an award-wining Boston-based communications agency that focuses on integrating public relations, social media, and search engine marketing campaigns for mid to large-sized companies.  Founded in 2004, 451 Marketing was recently recognized as a Boston Business Journal "2011 Pacesetter."  With more that twelve years of experience in interactive brand strategy, social media marketing, search marketing, interactive marketing, and public relations, AJ oversees the agency's strategic direction, sales, and marketing efforts.
Prior to co-founding 451 Marketing, AJ was Vice President at Zeeo Interactive, Inc. There, he helped provide interactive strategy for brands such as Time Warner, CookingLight.com and Disney. Previous to his work at Zeeo, AJ was the Vice President of Public Relations for AsiaFoods.com, an online food company he helped build from the ground up and position for successful acquisition.
In 2010, Boston Business Journal recognized AJ as a member of their "40 Under 40" class. He also serves on the Boston Irish Business Association's Board of Directors, an organization he co-founded, and Junior Achievement of New England.  When he's not devouring information on new media, you can find AJ on the rugby pitch – he was a two-time Rugby All-American and played professionally in Ireland. 
Maria Malavenda, COO, Boost3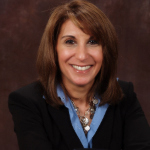 Maria is a Senior Executive and Entrepreneur, having successfully sold, acquired and launched businesses in the Internet and digital technology sector.
Maria has over 20 years expertise leading and advising global businesses from start-ups and VC firms to the Fortune 50 on innovation, mergers & acquisitions, strategy, and organizational and operational improvements. She held leadership positions with companies such as Johnson & Johnson, Monster, Deloitte, Accenture, and Tribute. In addition to her experience as an entrepreneur and a senior executive in multi-national corporations, she has served clients in a variety of organizations including Comcast, Verizon, Walt Disney, Aetna, GM, Procter & Gamble, Pfizer, Sirius XM, CBS, NY Times Co., and News Corporation. Maria co-founded Tribute, a successful eBusiness consulting firm that grew from zero to $25 million in 3 years and sold to Microsoft. 
Maria is an advisor to Mass Challenge and Mass Technology Leadership Council, as well as a board membr of World Congress and Opus Global.
Michael L. Rosen, Partner, Foley Hoag

Michael Rosen has been representing employers in every kind of employment law matter for almost 20 years.  His practice focus is dual: he litigates every kind of employment-related dispute; and he regularly counsels employers on all of the strategic and day-to-day issues relating to their employees.
Michael has extensive experience in litigating and advising clients about non-competition, non-solicitation and non-disclosure agreements, as well as related issues of unfair competition, the Computer Fraud and Abuse Act, misappropriation of trade secrets and breach of fiduciary duty. He has successfully assisted employers in the financial services, consulting, manufacturing, software and life sciences industries with actions involving the enforcement of restrictive agreements. In many of these cases, his expertise with computer forensics issues has enabled clients to achieve successful outcomes. Michael also helps departing employees and hiring employers in achieving their business goals when confronted with potential application of restrictive agreements. Michael authors the Massachusetts Noncompete Law Blog.
Michael regularly counsels employers on a range of employment law matters, such as employment contracts, harassment, leave-of-absence issues, employee handbooks, employee screening, workforce reductions, training and severance agreements.
Michael has served as lead counsel in defending claims of age, disability, race and gender discrimination under state and federal laws, as well as claims brought under the Family and Medical Leave Act, FLSA, state wage and hour laws, and ERISA. He regularly represents employers before federal and state equal opportunity commissions, such as the EEOC and the Massachusetts Commission Against Discrimination. In addition, he handles general employment litigation involving such issues as breach of employment contract and wrongful termination.
Marty Walsh, CEO, Geekhouse Bikes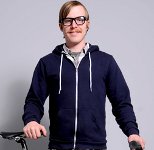 Founded by Marty in 2012, Geekhouse Bikes is a custom steel TIG welding operation which produces a range of bicycle frames for all types of riding. 
Marty started his career in the bicycle industry more than a decade ago working at retail shops, component manufacturers, and for other frame builders, soaking up everything he could along the way. After spending some time designing his own outsourced frame, he decided to pursue his own handmade operation by apprenticing under Mike Flanigan of ANT Bikes. 
Shortly after a two-year apprenticeship Marty secured funding from the City of Boston and Geekhouse was born. 
Attendance is open to C-level executives only. For more information, or for questions, visit us online today at www.cxoleadershipinstitute.com. 
When & Where

Emerging Enterprise Center at Foley Hoag
1000 Winter Street
Suite 400
Waltham, MA


Tuesday, March 6, 2012 from 7:30 AM to 9:30 AM (EST)
Add to my calendar
Organizer
CXO Leadership Institute
The CXO Leadership Institute, a Boston Business Group company, is an organization of C-level executives dedicated to enacting positive personal and professional change that lasts a lifetime.
Based on the concepts of the 9,9 executive and company, the CXO Leadership Institute features private monthly meetings of C-level executives, offering an intimate, confidential environment to discuss their business concerns, share relevant experiences, offer guidance and support, and build dynamic relationships with their peers. 
The Future of C-Suite Social Engagement - Reasons CEOs MUST Get Social