Description
See how to truly engage your clients' and their teams, how to apply absolute rigour to their financials and accelerate their business faster than ever before.
Is this for you?
This event is for self-employed business consultants, advisors, coaches and finance directors supporting SMEs. You will be striving for ways to strengthen and enhance your consulting services, stay at the forefront in your field and extend client relationship. You may be looking for better a better method in business planning, change management or project management.
You will already have a proven track record of being able to deliver!
What hurdles are you hitting right now?
Like many successful consultants and advisors, you may be aware of a few barriers, that once removed, will take your business from good to great. Do any of these statements sound like you:
Your clients struggle to see the real value you bring to the table?
Your clients lose momentum and focus between sessions?
Your client buys into your strategies but winning over their team is tougher?
Your clients look for a proven structured programme or framework?
You see others making really good money but not sure how they do it?
Systems or methods you have used in the past are over-engineered or are incomplete?
Despite healthy growth, you would value something that really accelerated client growth?
What will you get from this event?
During the event, we will share many of our secrets with you including:
How to get absolute clarity on where your client is going.
Why numerical targets should never be used, and the power of the alternative.
How to get everyone to step up and lead the business (even when the owner is not there).
How planning backwards, rather than forward planning, can bring about step changes.
How to identify where your clients' future goldmines are.
How to extend current client contracts, re-engage old clients and win new clients.
How to make £2,000+ a day.
"Where has Concorde been all my life!? In the past business has always felt like a choice between doing hard-nosed commerce or creating a positive working culture. Yet Concorde seamlessly blends the two; creating the conditions for clear communication, real collaboration and generating massive cash value. I showed the system to a business owner just four days after completing the course and they committed to buying on the spot." – Ewan McCowen, Concorde Pilot
Is this a credible system?
This product has been developed over the last 30 years by Alan Fowler and implemented successfully over the last 15 in many organisations from SME to Enterprise.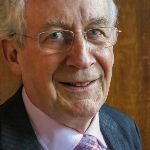 It has a range of scientific disciplines at its heart which forms the basis of The Concorde System™. Some of these you will have heard of, Fermi Estimation, others you may not have, Episode Theory?
The Concorde System™ is a framework that you can drop into all your consulting work. It gives your clients certainty of outcome and the fastest and most cost-effective way of delivering stakeholder needs.
Please do share this event with others in your network.
"I have never seen a more effective method of running a business, it requires absolute rigour in what we do. It ensures that we are making all our decisions in the context of the greater plan which removes wasted effort. I am now as certain as I can be that we will achieve our 3 years targets". Peter Barker, Aldomak.
"This has revolutionised the way we do our planning. We have absolute structure and we can predict absolute success." Stuart Laing, Games Without Frontiers