Description
The Future of Angel & Venture Capital Investing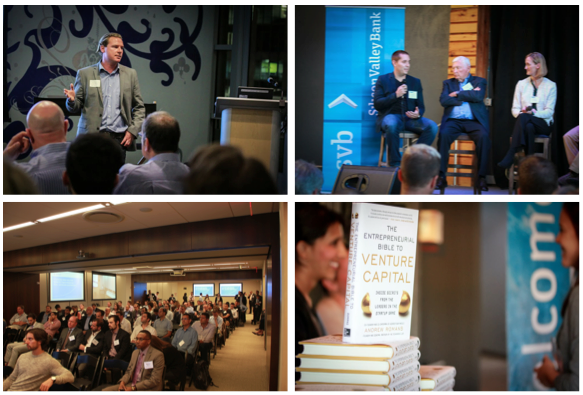 Learn about the future of angel and venture capital investing and network with angel, family office and other institutional investors in the venture capital asset class while meeting directly with the most active VCs in the London scene.
Venture capital is finally becoming as innovative as the technology companies it funds. Learn about the latest strategies, technologies and methods for sourcing the best deal flow, adding value and exiting at scale. Learn from the thought leaders and most successful VCs about the future of venture capital.
Welcome remarks by Mike Turner, Partner, Taylor Wessing.
Venture Capital Panel moderated by Andrew Romans
Andrew Romans
, General Partner,
Rubicon Venture Capital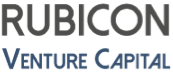 Alastair Breward
, Chief Operating Officer,
Amadeus Capital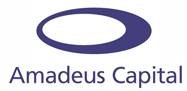 Rogan Angelini-Hurll
, founding partner,
PROfounders Capital

Mauro Pretolani
, cofounder & partner,
TLcom

Mark Boggett
, Managing Partner,
Seraphim Capital

Nic Brisbourne, Managing Partner, Forward Partners
Modwenna Rees-Mogg, founder, Angel News


Overview on strategies for investors and founders to achieve early liquidity - Barry Shrier, founder & CEO of LIQUITY.

Overview of the future of venture capital discusing the latest trends, changes, challenges, strategies and tactics for successful investing from early to very late stage by Andrew Romans and Joshua Siegel of Rubicon Venture Capital.
This event is for accredited & active investors only and will act as a workshop and opportunity for direct networking and "office hours" with leading active investors. Contact us if you wish to participate in office hour private meetings at 4 pm between VCs and investors. Joshua Siegel and Andrew Romans, General Partners at Rubicon Venture Capital (formerly Georgetown Angels) with offices in Silicon Valley and New York City, will lead the discussion and moderate a panel with top venture capitalists active in the London investor scene providing attendees with actionable tactics and knowledge to build winning portfolios that adapt to a changing landscape for backing innovation in the UK and around the world. We expect a roundtable discussion with high involvement from attendees followed by a catered networking reception on Taylor Wessing's terrace enjoying great views of the City.
This event is designed for angel, venture capital, family office, fund of funds, pension fund, endowment and other investors in startups and venture capital funds.
Andrew Romans is the author of the acclaimed McGraw Hill published book THE ENTREPRENEURIAL BIBLE TO VENTURE CAPITAL: Inside Secrets from the Leaders in the Startup Game which brings together stories and wisdome from over 40 VCs.
Upcoming Events
Stockholm - The Future of Raising Angel & Venture Capital Funding - June 3
Stockholm - The Future of Angel & Venture Capital Investing - June 4
London - The Future of Raising Angel & Venture Capital Funding - June 11
Download a copy of the chapter on M&A here for free here "Which Way to the Exit?"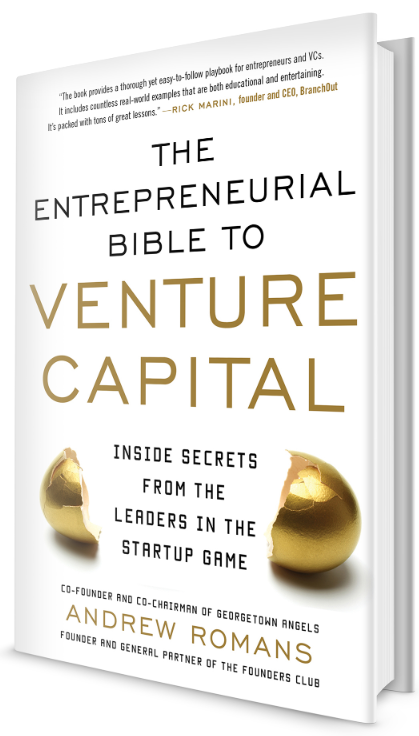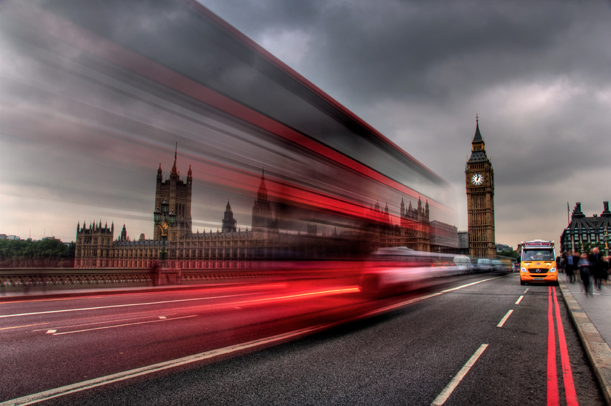 Special thanks to our sponsor:

Special thnaks to our media sponsor: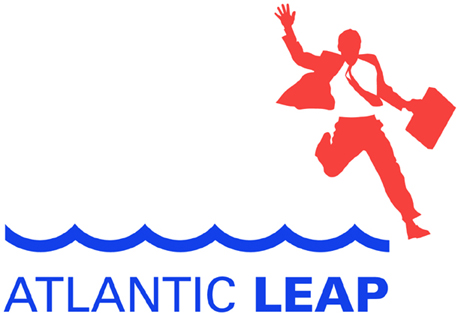 Contact us to sponsor this event: mike@rubicon.vc.
Organizer of The Future of Angel & Venture Capital Investing
Rubicon Venture Capital (formerly Georgetown Angels) combines a venture capital (VC) fund with a unique global community of value added angel investors and institutional investors to build lasting technology companies. Our investors are successful entrepreneurs and executives located in prominent cities around the world. We invest in Later Stage Seed and Series A & B venture capital financing rounds of high potential early stage disruptive technology companies.
We have co-invested with notable VCs and angels such as Eric Schmidt, Peter Thiel, Google Ventures, Founders Fund, Sequoia Capital, Menlo Ventures, Battery Ventures, Tomorrow Ventures, Greylock Partners, Formation 8, Blumberg Capital, Y Combinator, SV Angel, Lerer Ventures, 500 startups, HBS Angels, and other prominent seed stage investors.
Our extensive global network of institutional limited partners, accredited angel investors and advisors enables our portfolio companies access to capital and strategic relationships resulting in partnerships, talent, advisory boards, key customer introductions and follow on funding from leading venture capital firms.
Rubicon's unique hybrid of VC fund and sidecar investment mechanism, which can co-invest in every portfolio company on a deal-by-deal basis, results in an extraordinary ability to source, vet and add value to the most exciting technology startups.
Rubicon Venture Capital is actively seeking advisors that can add value to our organization. Our goal is to add value to our portfolio companies providing them with access to a powerful constellation of successful Venture Partners and family offices that can help our portfolio companies become huge success stories.