Description
"How to Understand Our Times" is a live event series collaboration between The New York Times and How To Academy, bringing together New York Times journalists and leading figures in diverse fields to examine pressing issues in a changing world.
---
Musk, Hawking, Gates: many powerful men fear the rise of super-intelligent machines. But in their circle, only one figure can claim to truly be an expert on the future of AI: Professor Stuart Russell.
Creating superior intelligence would be the biggest event in human history. Unfortunately, it could also be the last. How can we design artificial intelligence that realises its enormous potential to improve human lives – and does not unleash unintended consequences that could be disastrous for humanity?
Berkeley Professor Stuart Russell has spent more than 40 years at the forefront of AI research, and is lauded by the giants of global technology and innovation as the leading expert in the field. His 'bible' on AI is employed by students and engineers the world over, and his TED Talk on the subject has been viewed over a million times. There is no one in the world better placed to explain the existential risk of intelligent machines to our species – or to lay down a roadmap that will ensure a safe, mutually beneficial co-existence between machines and humankind.
In this compelling and accessible talk, Professor Russell will explain how we can ensure that we never lose control of machines more powerful than we are. He will show how we can avert the worst threats by reshaping the foundations of AI to guarantee that machines pursue our objectives, not theirs – a machine that has no overriding interest in self-preservation, that is provably deferential to humans, and makes decisions based on human preferences, not its own.
Speaking directly to anyone with a vested interest in the future of our planet and our species, this unmissable talk will outline the very real dangers of a technology that will be here sooner than we think.
---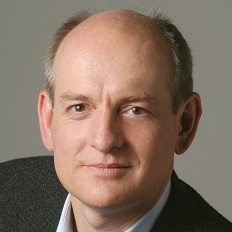 Stuart Russell is a professor of Computer Science and holder of the Smith- Zadeh Chair in Engineering at the University of California, Berkeley, and an Honorary Fellow of Wadham College, University of Oxford. He has advised Number 10 and the United Nations about the risks of AI. In 1990, he received the Presidential Young Investigator Award of the National Science Foundation, in 1995 he was co-winner of the Computers and Thought Award and in 2005 he received the ACM Karlstrom Outstanding Educator Award. He is the author (with Peter Norvig) of Artificial Intelligence: A Modern Approach, the Number One bestselling textbook in AI which is used in over 1,300 universities in 118 countries around the world. He was born in England and lives in Berkeley.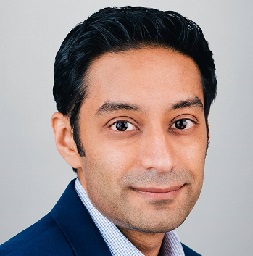 Farhad Manjoo became an opinion columnist for The New York Times in 2018.
Before that, he wrote The Times' State of the Art column, covering the technology industry's efforts to swallow up the world. Mr. Manjoo has also written for Slate, Salon, Fast Company and The Wall Street Journal. To his chagrin, his 2008 book, True Enough: Learning to Live in a Post-Fact World, accurately predicted our modern age of tech-abetted echo chambers and "alternative facts."
Mr. Manjoo was born in South Africa and emigrated with his family to Southern California in the late 1980s. He lives in Northern California with his wife and two children.
---