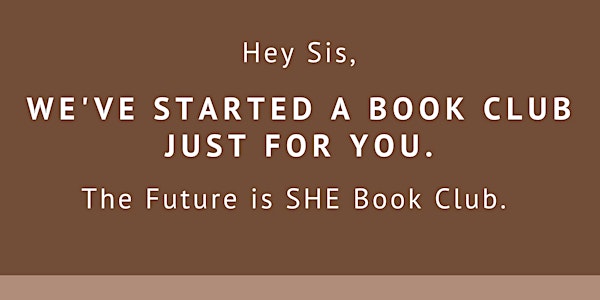 The Future Is SHE - Open House!
Open House to Kick-Off The Future Is SHE Book Club!
About this event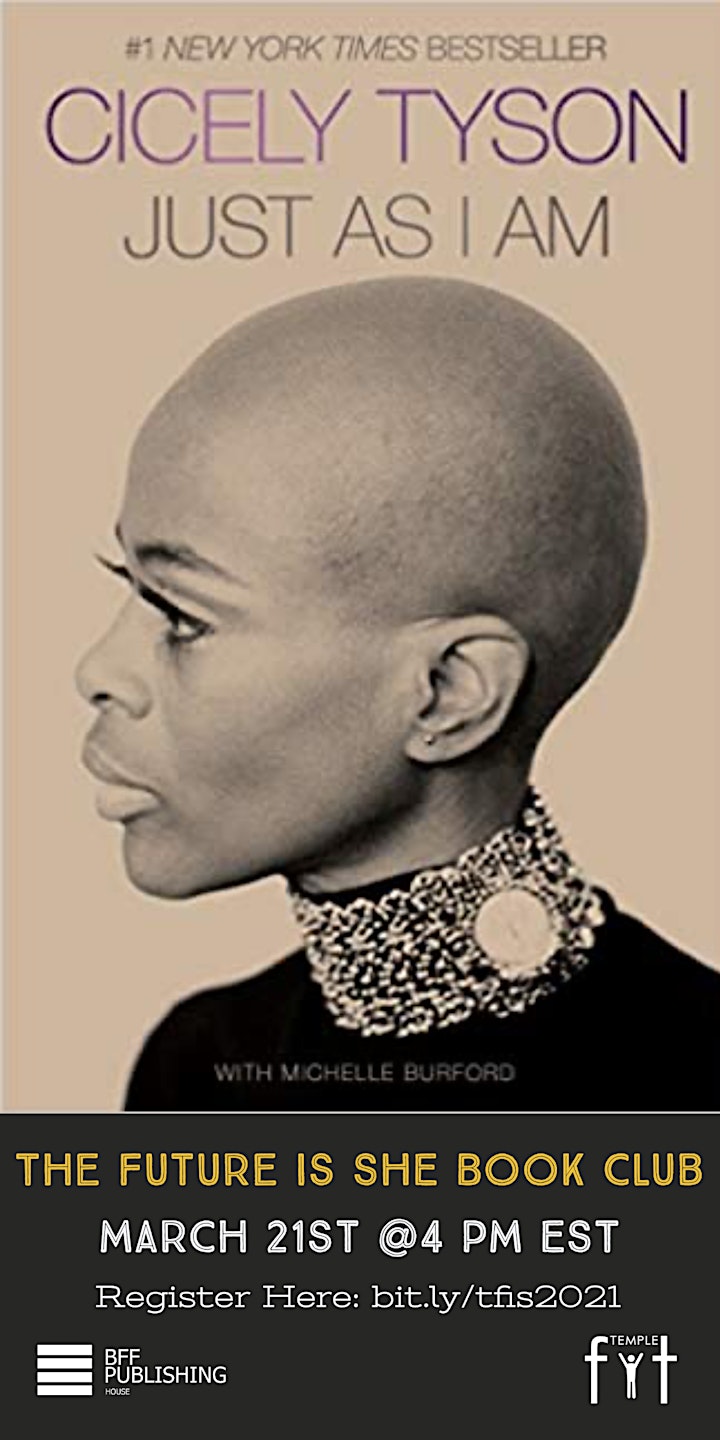 The Future is SHE is a monthly book club collaboration between BFF (Books For the Future) Publishing House and SHE Matters (by Temple Fit Health, Inc.). Both organizations were founded by Black Women who share a love of literature and personal wellbeing. The Future Is SHE Book Club is open to anyone who enjoys reading literature and growing together as a community.
Consider this your monthly girls' afternoon IN!
Each month, we will host virtual book discussions followed by a workshop for our personal growth and development.
Join us for TFIS open house!
For Women's History Month, we will discuss Ms. Cicely Tyson's memoir Just As I Am. We encourage you to grab the e-book, print book, or audio book for the discussion. If you don't finish it by the open house, no worries! Come along and glean from your book club sisters. :)
We'll see you on March 21st at 4 pm EST via Zoom!
The Zoom link will be emailed to you 2 hours before the open house.