The Future is Here: How Kaiser Permanente uses telemedicine to deliver cult...
Description
***PLEASE NOTE NEW DATE AND LOCATION: FEBRUARY 12TH, 2019 AT INTS 1111***
"The Future is Here: How Kaiser Permanente uses telemedicine to deliver culturally responsive, patient empowered care"
Patricia Escobar (Deputy Director, Regional Health Education for Kaiser Permanente) and
Rosalin Luetum (Policy Communications Strategist, The Permanente Federation)
Event Information: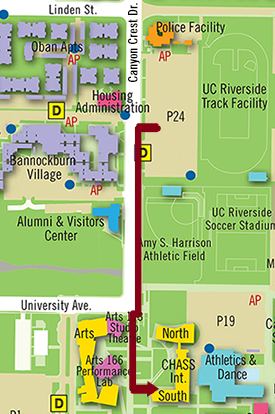 Seminar Summary:
The role of technology in health care is rapidly evolving with new care delivery methods and patients adapting to novel ways to interact with their physicians. In this seminar, we will discuss how Kaiser Permanente leverages its integrated model and telehealth technology to increase quality, offer convenience and choice, meet patient needs with culturally responsive care, and foster collaboration among physicians. Kaiser Permanente's support for and use of telemedicine has contributed to patient-centered care that leads the nation in health care quality and innovation.
Speaker Biographies:
Patricia Escobar is a deputy director at Regional Health Education where she provides the strategic vision for the development, implementation, and evaluation of culturally responsive patient education resources for various patient populations across Northern California.
She's a strong advocate for developing new ways to deliver health information to diverse patient populations that is engaging, culturally sensitive, and instrumental in promoting positive behavior change. Through the La Salud Permanente initiative, she's been able to utilize evidence-based fotonovelas (photo-stories) to help increase patient self-efficacy on different health topics, ranging from prediabetes to preparing for surgery.
Patricia joined TPMG in 2004 after completing her Master of Public Health degree from Loma Linda University. She earned her BA degree from UC Riverside where she majored in Anthropology and minored in Chemistry.
Rosalin Luetum is a Policy Communications Strategist for The Permanente Federation, Kaiser Permanente. In her role, she monitors health care and public policy issues to provide analysis and identify opportunities for Permanente physician engagement. Her policy and government relations work has focused on issues such as safe opioid prescribing, gun violence, food insecurity, and equity, diversity, and inclusion.
As a person of color who grew up in an underserved community, Rosalin now leverages her positions of influence to advocate on behalf of those who cannot advocate for themselves.
Rosalin earned her Master's degree in Public Health from UC Berkeley and a B.A. in Communication Studies from Chapman University. Rosalin is a native of Montclair, CA, and is glad to be back in the Inland Empire for today's seminar.