Description
In conjunction with Booz Allen Ideas Fest, Booz Allen Hamilton and Galvanize have partnered to bring you a compelling discussion of Women's Inclusion Issues. Booz Allen's Lean In programing is centered on helping all women achieve their ambitions, and this year we are proud to present the following esteemed panelists:
Dr. Bidisha Biswas, Professor of Political Science at Western Washington University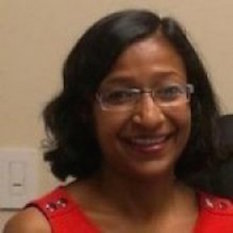 Professor Biswas earned her BA from the University of New Delhi and received her PhD from the Department of Government and Politics at University of Maryland, College Park. Dr. Biswas joined the Department of Political Science at Western Washington University in 2006. Her research interests include International Relations, Ethnic and Civic Conflicts, Terrorism, and Diaspora Politics. She has previously worked with Women in International Security, the National Consortium for the Study of Terrorism and Responses to Terrorism, the Center for Strategic and International Studies (South Asia Division) and the Woodrow Wilson International Center for Scholars. She is the author of numerous publications and has presented at many national and international conferences. In 2012-2013, Professor Biswas served as a policy advisor on South Asia to the United States Department of State.
Author; Indian: Immigrant Women and Work: The American Experience (Routledge Studies in Asian Diasporas, Migrations and Mobilities), which investigates the work trajectories and related assimilation experiences of independent Indian women who have chosen their own migratory pathways in the United States.

K. R. Prabha - Senior Director of Healthcare Strategy at Huron.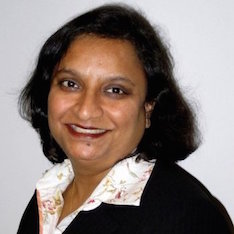 Healthcare innovator with transformation experience at major hospitals and health system organizations. Provided strategic planning, process fitness, program management and implementation services to some of the industry leading healthcare care delivery systems and payor organizations. Her specialties include presenting options and recommendations to Board of Directors and C-suite executives, to enable them make strategic decisions and investments aligned with the mission, vision and values of their organizations, and increasing healthcare access with decreased operational costs at health systems including academic medical centers and faith based organizations.

Monica Mendoza - Executive Director, Jolkona Social Entrepreneurship Catalyst Program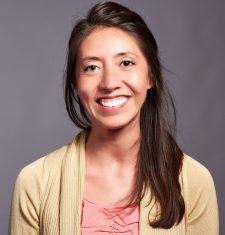 Jolkona is a nonprofit that brings high potential social entrepreneurs from emerging countries to Seattle for an intensive 3-week mentor-driven accelerator. These entrepreneurs are solving some of the most challenging societal issues in their communities. Their mentors include some of Seattle's best startup talent who prepare these founders to scale and engage with investors at home & abroad. Monica Mendoza has over 18 years of professional experience in a career that has been focused on technology. She started first in IT where she managed and deployed global networks and then moved into Sales and Marketing for Microsoft advising companies on how to significantly increase their business productivity through the use of technology. Monica then immersed herself in driving digital marketing strategies for the auto industry and advised auto dealers across the US on how to improve their customer relationships and engage with their customers in online communities through the use of social media technology.

The panel will address:
How out-of-the-box thinking can reinvigorate your career

Challenges commonly faced in career advancement

What to do when you are ready to make that pivot to success.

How best to cultivate innovation within your team

What not to do when you are changing careers
Our panel will be moderated by:
Jonna Bell, Leadership Team, Lean In Seattle Chapter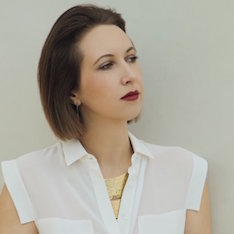 On the board of Lean In Seattle Chapter, Jonna leads strategic partnerships, marketing and social engagement, developing ways to activate the community and champion women in leadership. An entrepreneur, consultant and growth hacker, Jonna's background is in marketing for beauty, design, technology, higher education and social impact. She's founded startups in fashion and sustainability and advises small businesses and startups on growth opportunities.
Schedule:

11:00a-11:30a Doors - Networking Light Apps Provided

11:30-12:15p Opening Remarks / Moderated Panel Begins
12:15 -12:45p Open Floor Q&A
12:45 Closing Remarks / Event Conclusion
About the Sponsors


Booz Allen Hamilton
Booz Allen Hamilton serves their clients as an essential partner, solving problems and reimagining the art of the possible. They blend a breadth of management consulting, technology and engineering expertise together with products to deliver the right breakthrough ideas, and bring together cohesive teams with diverse backgrounds, knowledge and skills. Booz Allen's heritage, culture, and exceptional people are an enduring testament to a 100-year-old institution that is still driven by the same values that were core to its founding. Diversity is one of these core values, and Booz Allen embeds diversity and inclusion practices throughout their employee life-cycle and people programs. These programs consistently earn accolades of distinction, such as recurring spots on the 100 Best Companies lists of Working Mother and Fortune. Edwin Booz said it best: Start with character… and fear not the future.
To learn more about Booz Allen Hamilton, visit boozallenhamilton.com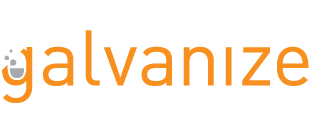 Galvanize is the premiere dynamic learning community for technology. With campuses located in booming technology sectors throughout the country, Galvanize provides a community for each the following:
Education - part-time and full-time training in web development, data science, and data engineering

Workspace - whether you're a freelancer, startup, or established business, we provide beautiful spaces with a community dedicated to support your company's growth

Networking - events in the tech industry happen constantly in our campuses, ranging from popular Meetups to multi-day international conferences
To learn more about Galvanize, visit galvanize.com.