About this Event
2018 had many Lemons for many people, now we help you use those lemons and make the best Lemonade Ever in 2019. The Future is Female and The Future is NOW!
We come together to celebrate the Power of Women in Business at the Expo Focused on Women's Economic Growth, Creating Multiple Streams of Income, and Kicking off the New Year.
The venue will be in the Galleria area of Houston and emailed to all registered attendees as no tickets will be sold at the door only online.
About this Event
Celebrate and Learn from some of the Houston's Most Powerful Women in Business as we kick off the New Year!
Come and experience the Power of Women in all aspects of Business. There will be panels on economic growth for women, entrepreneurship, marketing, technology, health and wellness, and more with great networking opportunities.
Learn avenues for creating multiple streams of income even if you are working a regular job while building your business on the side.
Proceeds from this event goes to our charitable partners such as Heroes for Children and Dress for Success Houston
This is part of a series of events on Women's Economic Empowerment & Growth with multiple events in total including an all Female Artists Music Festival for the first time ever. Come prepared to change your life! Start Living Your Best Life NOW!
Join Us at the Only Women's Expo Focused on Entrepreneurial & Economic Growth - 10,000X for Women and by Women. Program subject to change.
You don't want to miss this! Come one, Come All!
Do you want to be around like minded women and expand your network?
Do you want to start a business and don't know where to begin?
Are you aware of all the available resources to help you grow and expand your business (some that are even free)?
Are you a career professional who wants to create multiple streams of income outside of your career?
Do you have a business and struggling to generate more revenue?
Then you need to attend this event!
Event Schedule:
5:00pm - 6:00pm:
Attendee Check-In
6:00pm - 6:10pm:
Welcome Presentation
6:10pm - 6:30pm:
"How to Make Lemonade in 2019 Fearlessly" - Kisha Mays, CEO of Just Fearless
6:30pm - 6:50pm:
"The Startup Journey for Female Founders" - Reda Hicks CEO of Got Spot Inc.
6:50pm - 7:10pm:
"The Game of Getting Money for Your Business" Bianca Truitt, Business Development Officer for LiftFund
7:10pm - 7:15pm:
5 Minute Break
7:15pm - 7:35pm:
"Certifications that Generate More Business Opportunities and Revenue" April Day, President of the WBEA (Women's Business Enterprise Alliance)
7:35pm - 7:55pm:
"Understand Real Estate and Wealth Creation" Meagan Juric, Officer at Prime Lending & Founder of Juric by Design
7:55pm - 8:15pm:
"Interactive Panel Sessions"
8:15pm - 9:00pm:
Q & A and Networking
End of the Event
NO tickets sold at the door, online only! All sales are final. No refunds. Program subject to change.
To learn more about this event and others, please visit www.justfearlesswomen.com
To learn more about Just Fearless, the company, please visit www.justfearless.com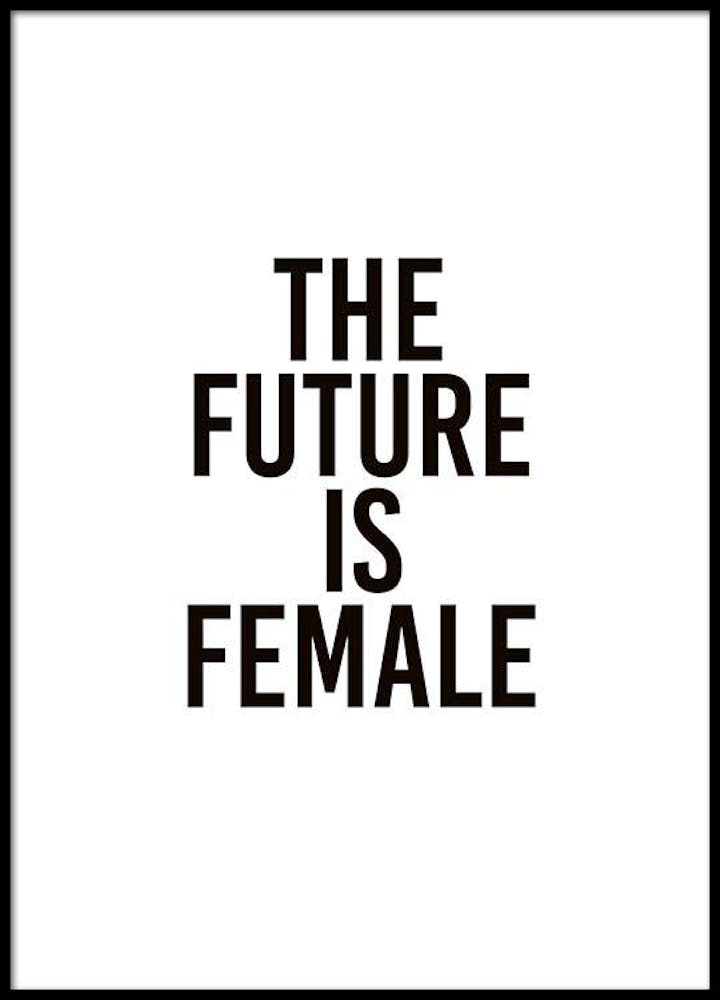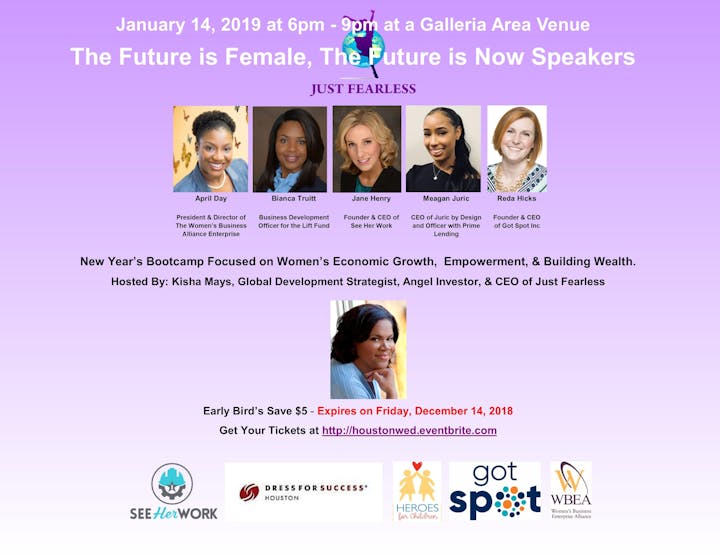 Date and Time
Refund Policy