About this Event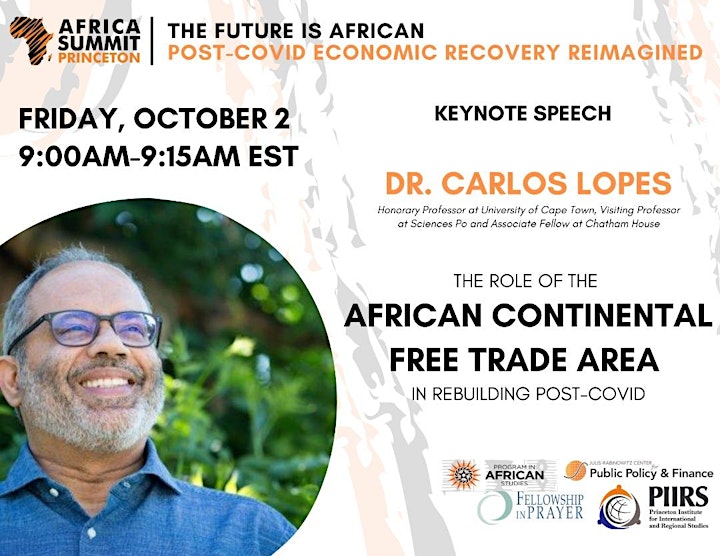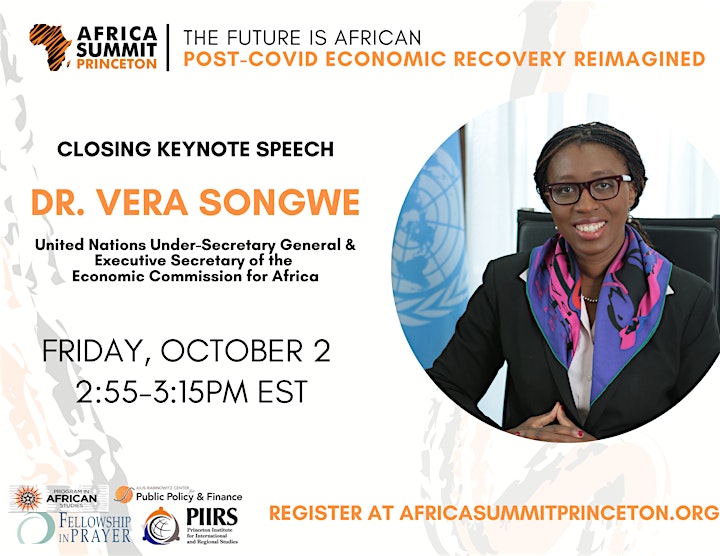 "The Future is African: Post-COVID Economic Recovery Reimagined"
Day 1: Friday 25 September
Day 2: Friday 2 October
Keynotes
AfCFTA Panel
Green Panel
Pitch Competition
The Africa Summit at Princeton, a two-day student-run conference hosted at Princeton University annually, stimulates debate and dynamic discussions around the contemporary developments, challenges, and opportunities facing the African continent.
This year, the Summit will be held virtually, on Friday September 25 and Friday, October 2, 2020. The overall theme, "The Future is African: Post-COVID Economic Recovery Reimagined" will be unpacked through keynotes and three separate virtual panel sessions.
DAY 2: FRIDAY 2 OCTOBER
Keynote: Carlos Lopes, former Executive Secretary of United Nations Economic Commission for Africa
Keynote: Vera Songwe, United Nations Under-Secretary General and Executive Secretary of the Economic Commission for Africa
Panel 2: Africa's Economic Recovery: The Role of the African Continental Free Trade Area (Free Trade) in Building Back Better
Panel 3: Building Back Green and Resilient: Africa's Economic Recovery Post-COVID 19
Pitch Competition: New Venture Pitch Competition
Through these sessions, the Summit will explore how Africa can navigate the challenges and opportunities of economic recovery to restore its pre-COVID positive growth trends -- by nurturing and harnessing the full potential of its youth, implementing AfCFTA while pursuing a clean energy and environmentally sustainable future – key foundations for building back better and putting the continent back on track for a lasting prosperity that is resilient.