THE FUSION EVENT

Tuesday, February 19, 2013 from 6:30 PM to 9:30 PM (PST)
Who's Going

Loading your connections...
3 of your friends are going.
Share it to get more people on board!
Share

Sara Haughty
San Francisco, California

Luke Picard
London, United Kingdom

Rick Vespucio
Florence, Italy
Event Details
Discover the secrets to letting go of the baggage you've been carrying around for years…
Baggage that has kept you from having the success, money, health, fulfillment and
happiness you've always wanted
Discover how you can literally reprogram your mind as easily as installing new software
into your computer
Jim Britt & Jim Lutes
Present
=FUSION=
A Seminar Quite Unlike All The Rest
Letting Go
Jim Britt has spent the last 30 years personally guiding ten's of thousands of individuals step-by-step through powerful letting go processes that will touch every area of your life. He'll show you how to break your addictive emotional cycle, let go of anxiety, beliefs, emotions and behaviors that keep you stuck.
Re-programming
The core of humans decisions are based on the programs we acquire, reinforce and grow. Jim Lutes, Master Hypnotist and highly skilled subconscious re-programmer has the unique ability to create performance change in an individual in a fraction of the time.
Combining Jim Britt's Power of Letting Go with Jim Lutes Mind Masterpiece individuals can reach new levels of achievement and fulfillment in all areas of life rapidly.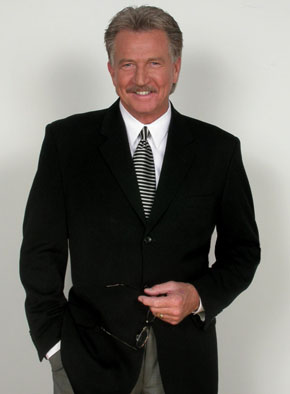 Jim Britt , award winning speaker, is an internationally recognized leader in the field of peak performance and personal empowerment training.He has served as a success counselor to more than 300 companies and trained more than 1,000,000 people in his seminars.
He was recently named as one of the top 20 living success coaches and received the Best of the Best award out of the top 100 contributors of all time to the direct sales industry.
Jim is author of 16 best selling books and programs including, "Power of Letting Go","Rings of Truth," "Do This Get Rich-For Entrepreneurs,  "Unleashing Your Authentic Power," "Freedom," "The Law of Realization" and "Cracking the Rich Code," to name a few.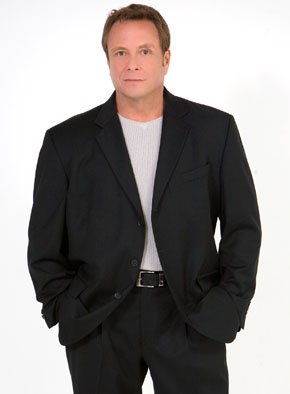 Say the name Jim Lutes and chances are a top performer in your company may have attended one or more of his dynamic training programs.
In his early twenties Jim made a decision that entrepreneurship was the only direction for him and never looked back. As one of the worlds experts on hypnosis and the human mind,  he took his skills regarding the human mind and combining it with the power of influence, persuasion, communication and proven success strategies he launched Lutes International in the early 1990s.
He is the author of best selling programs Mind Masterpiece ans Life Masterpiece Experience. Celebrities, Athetes, and individuals from all walks of life have used Jims techniques to rapidly change and transform themselves and their lives.
Just imagine what your life would be like if the barriers that have held you back, vanished, and new programs
took their place?
At Fusion Seminar you'll learn:

How to break that addictive cycle that keeps you on that emotional roller coaster that drops you off the same place over and over again.

How to let go of the obstacles and inner barriers and re-program for success

How to say "GOODBYE" to the problems and issues that have sabotaged you with money, relationships, work, and happiness your entire life.

How to figure out YOUR money blocks... and create new programs that puts you in control
How to conquer your emotional energy and give yourself the ability to feel calm and in control in any situation
How to quickly get over pain and stop letting it affect your current actions NOW.
How to transform stress and anxiety into productivity
How Can You Know If The Fusion Seminar is Right For You?
IF you're living the life you want... no worries, no cares, no frustrations... all the money, love and happiness you need... then you might not need it.
IF you don't have any stress or anxiety …then you may not need it.
IF you are already as successful as you desire to be…then you probably don't need it.
However… if you've ever experienced any of the following…
IF you feel that if you stop working so hard, you'll never get what you want... or, that you'll never get what you want no matter HOW HARD you work at it...
IF you can't seem to break out of the "debt cycle" and every time you take one step forward, you fall two steps back...
IF you feel like you are "almost there"… but you just can't get it completely together and don't know why…
IF you've tried all the "think good thoughts" and affirmation techniques, but little has changed...
IF you have ever felt like nothing you did would fix the problems you have… because they're just bigger than anyone can imagine…
We don't need to tell you whether or not you need the information that is covered in the Fusion Seminar. If you need it, you already know it.
We don't want you to believe us.
All we ask is that you try it for yourself and you be the judge. It's worked for tens of thousands and it will work for you too!
In fact, we guarantee it. If you attend the Fusion Seminar and you are not completely satisfied see one of our staff members before leaving and we'll give you a 100% refund...so you have nothing to lose!
When people ask us why we're so passionate about this seminar…all we can tell them is that "it works!" That's why we're passionate about it…it works!
Why not stop the short term motivation that only lasts for a few hours or days, and replace it with principles and guidance that will help you achieve long-term success in managing your life...personally, financially and professionally…and permanently!
Give Yourself the gift of FREEDOM...
FREEDOM to start living the life you want TODAY.
When & Where

Residence Inn
881 Baker St
Costa Mesa, CA 92612


Tuesday, February 19, 2013 from 6:30 PM to 9:30 PM (PST)
Add to my calendar