Ticket availability is limited for social distancing measures. Audience size is limited to 30% of capacity.
About this Event
Due to ongoing capacity restrictions, we kindly request that you purchase tickets in specific areas according to your group size. We reserve the right to move your reservation if it does not match the seating group size. This will help us ensure that our venue remains viable for the foreseeable future. For individuals, or groups of 4 and above, please call us at 302.684.3038 and our box-office staff would be happy to assist you.
We know you've missed them! THE FUNSTERS are back in their very first live show in more than a year!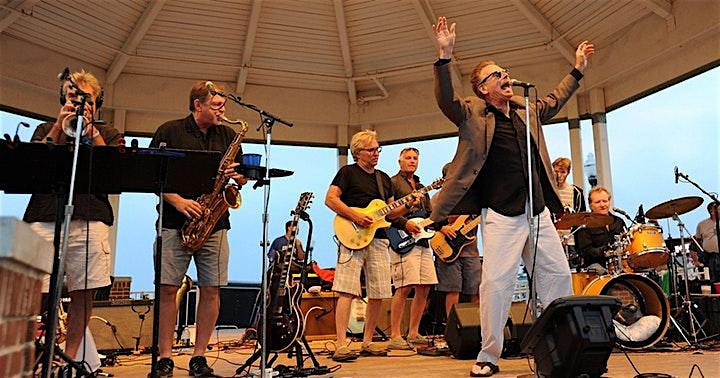 The Funsters
It would be hard to find a band that has more fun than The Funsters. That is why they are still entertaining thousands of people after 20+ years of playing together. In this ten-piece band there has not been one personnel change in twelve years. That tells the whole story of the secret of The Funsters' success. Not only are these guys great musicians who share a pride in each other's musical abilities, but they are also friends. This spirit and camaraderie on stage is what sets The Funsters apart from other bands offering the same type of musical entertainment.
What about the music? Well, it can be anything from Frank Sinatra to The Rolling Stones, The Beatles to Al Green. With a three-piece horn section, four lead vocalists and a guitarist that has toured the world with Joe Cocker, Scandal and Paul Young (to name a few), it is uncommon for any band to match the musical breadth of The Funsters. In fact, with a song list so vast, the members find themselves disappointed that they can't "play them all" at every performance. With this kind of flexibility, The Funsters can customize a night of music that will be perfect for any event.
The Funsters are indeed made up of lifelong friends. Besides a set of brothers, some members have known each other since childhood and played together in "first bands" over 30 years ago. Other members met and played in bands during their college years and have continued playing together for the last 20-25 years. The common roots of this band can be traced back first to southern Delaware with such groups as "Mr. Softee," "Texas," and "Colour." Later combinations led to the University of Delaware, the Stone Balloon, the Bottle-n-Cork, and "Jack of Diamonds," "Eighth Day," and "Kickback."
The Funsters are: Jon Fletcher - trumpet/vocals, Tom Houska - keyboards, Greg Mack - guitar, Keith Mack - guitar, Dickie Messick - bass, Ed Shockley - drums/vocals, Ken Tonge - sax/vocals, Sherman Ward - vocals, Grier White - sax/vocals, Martin LeMaire - sound engineer.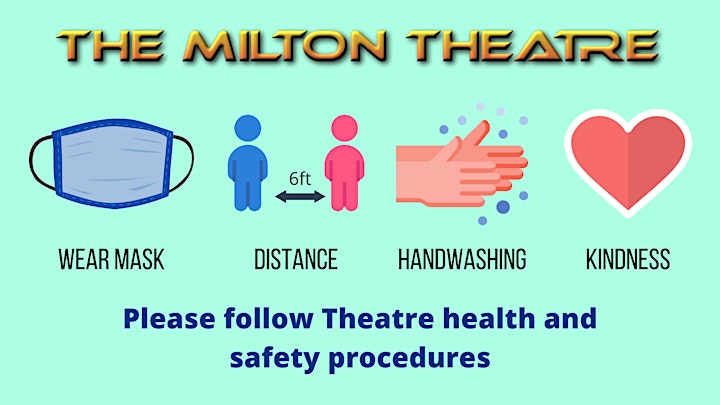 The Milton Theatre is "COVID-19 Customer Protection Standards Certified" by the Delaware Division of Small Business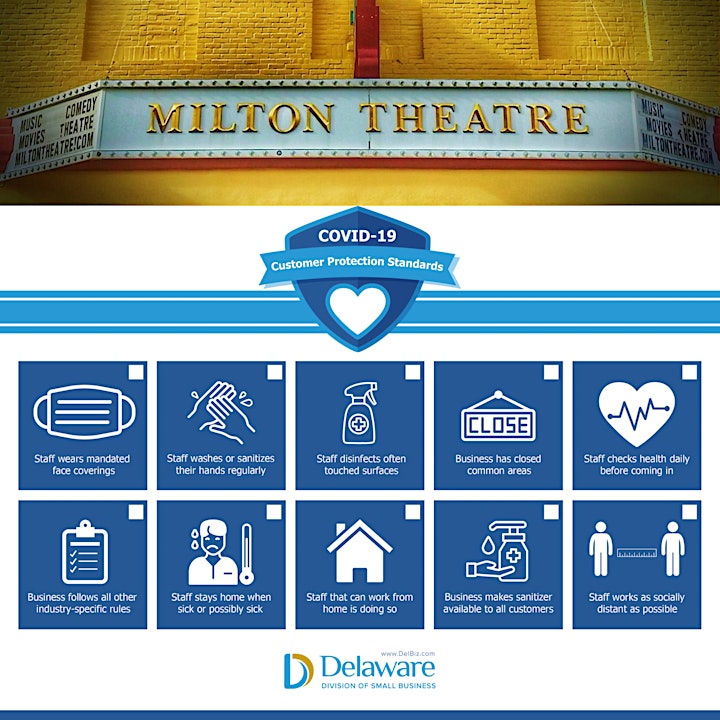 About the Milton Theatre
Official Website | Facebook | Twitter | Instagram
The historic Milton Theatre is a uniquely diverse venue where you will find the best local, regional, national, and international talent. Free municipal and on-street parking are available. Full bar and light food options available. This facility is fully accessible.