Multiple Dates
THE FUNDAMENTALS TO REAL ESTATE INVESTING - Long Island
Event Information
Location
South Broadway
Full address provided with registration confirmation.
Hicksville, NY - New York 11801
Description
Are you new or struggling with real estate investing?
Are you an active Real Estate Investor looking to take your investing to the next level?

Then make sure you mark this event down on your calendar because a 13-year real estate investing veteran is going to personally reveal what it takes to succeed in real estate.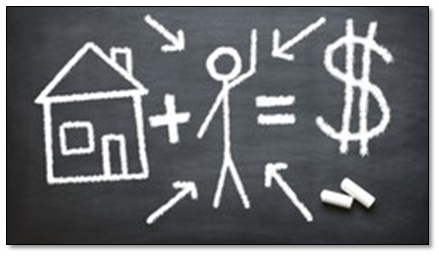 He's a former continuing education instructor and a national trainer who teaches the intricacies of single-family, multi-family and commercial real estate. Closing on millions of dollars in transactions over his professional career and owning an impressive portfolio of over 140 doors across the country, he has successfully completed just about every type of real estate investing transaction there is.
Here are some of the reasons why you can't afford to miss out on attending this event:
Learn the 6 real estate investing strategies you can start doing TODAY on any salary
Discover the system to find all the off-market deals, local private lenders and active cash buyers you need so that you can do more real estate deals and make more money
Receive a robust road map to instantly build a cash flowing rental portfolio and own them all free & clear in record time – without any cash out of your pocket
Learn a little known banking strategy to rapidly pay off any type of debt so that you can increase your monthly cash flow and have more money to do more real estate deals
How to team up with local Real Estate Investors and gain access to their resource, capital and expertise (without having to beg)
And much more, but you HAVE to be there to get it!
Whether you are a first-time real estate investor or you have been investing for 20 plus years, you will gain a treasure chest full of information at this FREE event.
REGISTER RIGHT NOW BECAUSE SPACE IS LIMITED! WE TYPICALLY FILL UP FAST WITH THESE FREE LIVE EVENTS.
Doors open at 6:30 pm and the discussion starts at 7 pm.
*This is a private event for registered guest only. The event address will be provided with your registration confirmation email. Registered guests are welcomed to bring a freind, family member or business partner with them.
Location
South Broadway
Full address provided with registration confirmation.
Hicksville, NY - New York 11801