Description
Whether you're an entrepreneur looking to disrupt the market, or an intrapreneur attempting to lead people from within an organization, excellent influence skills are critical to your success. In this workshop, Stephanie Judd, an influence scientist, will take you through the nine sources of influence power that you can build and leverage right now, irrespective of who you are or what you're trying to achieve. These power sources are what set you up as influential or not even before you start playing the influence game. Complete a personal diagnostic to evaluate your own influence power strengths and opportunities, and discuss tips and tricks for how to build your influence power in 2020. Set goals for yourself for the year and find accountability and support partners before you leave.
Schedule
6:00-6:30 - Registration & Networking

6:30-6:35 - Introduction by WOD leadership

6:35-8:00 - Interactive workshop experience
+ Light appetizers and refreshments will be served
++ Parking is available in the adjacent lot at Enterprise Coworking
PRESENTER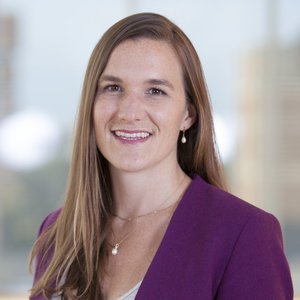 Stephanie Judd
Stephanie developed a deep knowledge of influence through her years of experience working with executives to drive large-scale organizational change. Upon leaving the consulting world, Stephanie and her business partner Kara launched Wolf & Heron to teach the tools and skills of influence to leaders around the globe. Their mission is to empower people with the tools they need to inspire others. Some clients she has worked with include Facebook, Delta Air Lines, Google, and the University of Michigan. She is an internationally sought-after speaker and facilitator, and her interactive workshops have been described as "Awesome. Like legit, awesome."
ABOUT WOMEN OF DENVER ENTREPRENEUR TRACK EVENTS
Our small business training provides education to support revenue growth by building sales acumen, increasing financial knowledge, and connecting entrepreneurial leaders for feedback and collaborative business opportunities.
ATTEND OUR EVENTS COMPLIMENTARY
Become a Women of Denver Impact Member and get access to all of our events for only $35 per month. Become a member today.
BECOME AN EVENT SPONSOR
Event sponsors receive a table during the event and opportunity to share a 1-minute elevator pitch to the group with an offer before we start our event presentation. Order your sponsorship here, or contact krystal@thewomenofdenver.com.
Note: Our event may be photographed.