The Fundamentals of Effective and Ethical Clinical Supervision
Description



Offered in three tracks, including 6 hours of Ethics




Target Audience
Supervisors and Providers of Mental Health and/or Substance Abuse Treatment


---

SOLD OUT
Track A: 5-Day Program
Mon. October 24 - Fri. October 28 — 30 Contact Hours

Location: M-W & F at PeoplesChoice Credit Union, 23 Industrial Park Road, Saco, ME
*Th at Husson University, 340 County Road, Westbrook, ME

Fee: $250.00

This 5-day course on clinical supervision includes 6 hours on each of the following domains:
Skills Assessment and Self-Evaluation • Clinician Professional Development • Management and Administration • Ethics and Professional Responsibility • Case Studies and Clinician Self-Care

This training fulfills the initial educational requirements for Certified Clinical Supervisor (CCS) and is useful for new and veteran supervisors. The facilitator is an experienced trainer in mental health, addictions and co-occurring disorder treatment and supervision. The format involves lectures, self-evaluation, and small and large group discussions.
*Please note different location for Thursday, October 27.
---

Track B: 2-Day Program
Mon. October 24 & Fri. October 28 — 12 Contact Hours

Location: PeoplesChoice Credit Union, 23 Industrial Park Road, Saco, ME
Fee: $100.00

This 2-day course on clinical supervision includes 6 hours of each of the following domains:
Skills Assessment and Self-Evaluation • Case Studies and Clinician Self-Care

---

SOLD OUT
Track C: Ethics for Clinical Supervisors (1-Day Program)
Thu. October 27 — 6 Contact Hours
Location: Husson University, 340 County Road, Westbrook, ME
Fee: $50.00

This 1-day course on clinical supervision covers professional responsibility and ethics.

---

ABOUT THE PRESENTER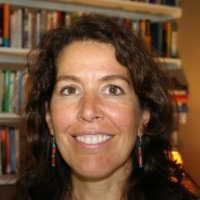 Teresa Valliere, LCSW, LADC, CCS is an individual therapist, group facilitator, clinical supervisor and trainer with 19 years of experience in a variety of settings. She has expertise in trauma and recovery, relational theory, motivational interviewing, acceptance and commitment therapy, group facilitation and clinical supervision. She maintains a private practice in Portland Maine serving adults with a special focus on caring for professionals in mental health, medical, legal and other helping professions through training, individual and group supervision, and direct counseling.
---

Sign-in/Registration will begin at 8:00 a.m. each day.

Lunch will be on your own. You may bring food into the facility — there will be a refrigerator for your use.

For Monday-Wednesday and Friday in Saco, parking is restricted to areas on the perimeter of the Credit Union lot. The parking spaces next to the building are reserved for Credit Union customers only. Please see parking map for additional information.
---
---

This course is sponsored by CCSME through the Maine Behavioral Health Workforce Development Collaborative, a partnership between AdCare Educational Institute of Maine, Co-Occurring Collaborative Serving Maine, and Muskie School of Public Service with funding from the Maine Office of Substance Abuse and Mental Health Services (SAMHS), Department of Health and Human Services.
Save