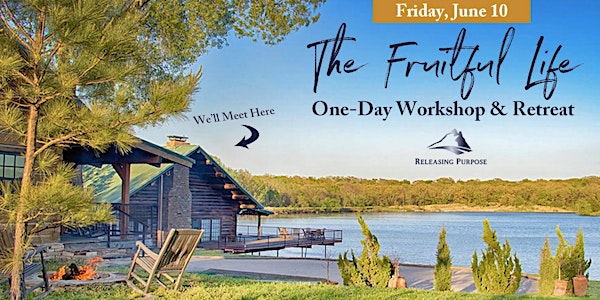 The Fruitful Life - One-day workshop and retreat
The world needs your calling fulfilled as much as you do. Re/discover it and the next practical steps God designed for YOU uniquely to live.
When and where
Location
Five Oaks Lodge 528 East 121st Street South Jenks, OK 74037
About this event
The Fruitful Life one-day retreat is an integrated set of FOUR life alignment workshops delivered in one day for your clear breakthrough. If you care about God's business for this world and how your unique life can line up with His purpose, then you'll really want to come spend this day with us.
Start your weekend with divinely-inspired specific actions steps to fulfill your clear calling. You'll leave with printed exercises you selected to pursue with God.
"The Fruitful Life" one-day workshop and retreat will awaken your understanding of what God is doing in your story. You'll see better how to transform your world from who you are rather than from what you do. Unless your identity-grounded clarity actually matches what God has written for your life, every well-intentioned action just feels like running in circles.
"I know God made me for more than this, but I don't see how to get my life to where it could be. What do I need to be doing?" - said many a Christian.
"I've finished up one season, and I'm not sure what's next. How long will this 'transition' last?" - said the rest of the Christians.
Come June 10 to break through confusing stalemates and discover a process to actually live your purpose that incorporates every facet of your life.
This intensive (yet comfortable) break from the status quo will help you discover clarity for what life is all about and how to make your next fruitful, practical steps:
"Can't you hear the voice of Wisdom? From the top of the mountains of influence, she speaks into the gateways of the glorious city... 'You will find true success when you find me, for I have insight into wise plans that are designed just for you. I hold in my hands living-understanding, courage, and strength. I empower kings to reign and rulers to make laws that are just. I empower princes to rise and take dominion, and generous ones to govern the earth. I will show my love to those who passionately love me. For they will search and search continually until they find me...' Wisdom will extend your life, making every year more fruitful than the one before." - Proverbs 8:1-9:11, TPT (the full scripture is the best description of what we're pursuing at this workshop)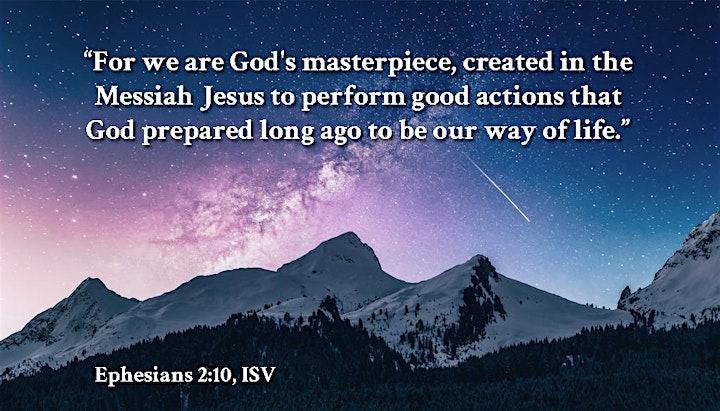 Schedule on June 10
8:30am - door opens to sign in and settle in. Come early and enjoy a walk on the grounds.
9am - Workshop #1: How Real Life Really Works (cutting through the confusion to asking God the right questions)
10:15am - Organized break alone with God
10:45am - Workshop #2: The Seven Habits of Highly Fruitful Christians (the top universal principles to invest in for fruitful living)
12pm - Buffet lunch provided
1pm - Workshop #3: Explore Your Design (learn something accurate about how God actually designed you)
2:15pm - Organized break alone with God
2:45pm - Workshop #4: Climbing Your Mountain (The four imperatives to fulfill your life's purpose through special calling and Kingdom lifestyle)
4pm - Workshop dismissed, followed by optional time for Q&A until 4:15pm
Together, we'll enjoy a day of interactive training, discussion, group coaching, personal time with God, meals and snacks, and some surprises on the beautiful private grounds of Five Oaks Lodge in Jenks. The pace will be fast, efficient, and sensitive to the aspects of calling the Holy Spirit wants to talk about to assist with your breakthrough. Please mark your calendar, set the day aside for you and God to grow in clarity together, and tell a friend to come too.
We'll have no more than 40 participants to give each person room for discussion and space on the grounds to walk with God alone. This retreat is a day for you and God to talk through the critical matters of life, so you have permission to be "spiritually selfish" and to not have to attend to the needs of others for the moment. Successful work springs forth from rest.
On the other hand, your journey will benefit from bringing a close friend or your spouse to this workshop, because transformation takes more than a day and needs the dialogue of someone who is walking through life with you. If one can't come, then be sure to make a connection with someone new at this event, because we'll extend this conversation digitally to help each other break through into daily fruitful living.
Vocationally, relationally, and personally, The Fruitful Life workshop/retreat will challenge and unlock every aspect of your life - because Jesus asks for every part of you to join Him. Life doesn't make sense unless there's integrity of purpose for your family, your career, and everything else you're called to be doing with this precious life. You who are in Christ are all called, and all of you is called. No part is left in darkness, confusion, or purposelessness. God involves every part of your story in your fruitful life.
You Will Unlock...
What is your purpose, God's purpose, and how do they work together?
How to identify and overcome stuck spots in life.
Know what to do in retirement, career building, starting family, and all practical stages of life.
How to hear God's voice in new ways.
The real meanings of terms people use for "calling," gifts, "assignments," and more.
How to align your life to the unique, undiscovered person God created in you before time began.
How to change the world through articulating and implementing your special calling.
Where to turn for more resources and help on specific topics to release your purpose.
Philosophy of Training
Is this professional leadership training? Is it coaching? Is it a prayer meeting? Yes.
Is this a class? Is it a small group study? A DVD series? Is it church as usual? No.
Our goal for this workshop is to select the best tools and teaching in order to provide the most excellent experience for people who want to live a life that matters - who know it's possible with God, but for whom the practical details of how just aren't working out yet.
We're done being "in transition" and are declaring war on fruitlessness. The answers aren't easy, they're not black and white, but God intends for us to discover them anyway. Let's put our thinking caps and comfortable shoes on to go walking in the works God designed for us to complete. He joyfully made each one of us and loved us throughout every day of our stories to practically experience the Kingdom.
We can't uncover all the answers in a day, but you'll find some and know how to look for the rest. There's no way to know your whole calling in a day, but you'll see more and live a revived lifestyle to continuously unpack it.
Though your journey to stunning clarity will continue throughout your life with God, we will not "upsell" you on expensive coaching or future training. What we will do is point you to the resources from other ministries, or from Releasing Purpose, to recommend whatever will fit you best. To be plain: we're not making any money from workshops or our world-class bootcamps. Our only goal is to see God's people finally doing God's business God's way, for the betterment of the whole world.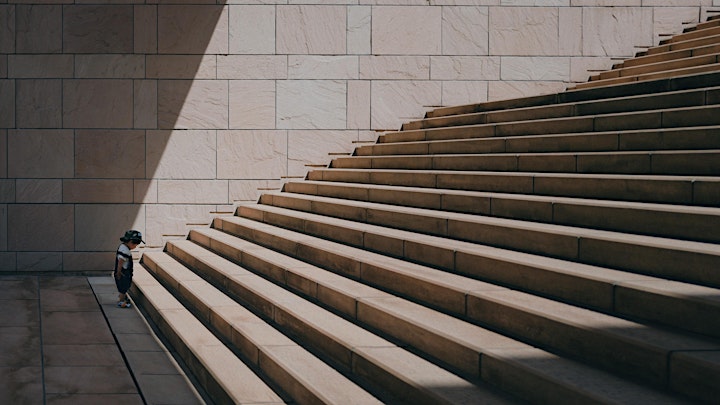 Your Facilitator
Jared Buswell exists to glorify God and make disciples by "leading illumination." Those last two words summarize the many insights Jared has for his own special calling and the contribution he makes to clear confusion and help people see the root truth of what they're seeking. He is the founder and Experience Designer for Releasing Purpose (releasingpurpose.com) - an equipping ministry that mobilizes disciples to become indomitable leaders living their Kingdom lifestyles.
Jared's 10 years working for Favor International (favorintl.org - a movement serving and mobilizing indigenous African missionaries who transform war-affected communities with the power of the Gospel) brings insight and lessons from the frontlines for how to see the Kingdom of God break out in difficult situations. He served in almost every position at Favor US, from volunteer to Board Chair, and with his wife, Janice, once rented out their Tulsa house to go live in Gulu, Uganda for over 3 months to train local staff and build needed systems.
As an entrepreneur, Jared has operated a virtual tour photography company - Look Inside Tulsa (lookinsidetulsa.com) - since 2008 and has been starting several other ventures in multiple industries. He was the 2014 Independent Business Owner of the Year for Broken Arrow for the innovative community services he was developing. Jared is a certified Google Trusted Photographer, a certified Younique coach (lifeyounique.com), and certified coach with LifeQuest Couples Coaching.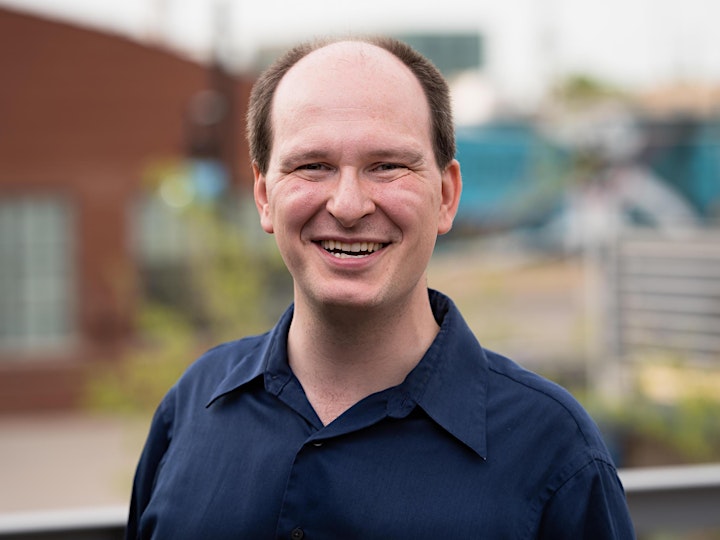 Oral Roberts University brought Jared here to Tulsa, from where he grew up in Milwaukee. Jared graduated with a degree in Multimedia Production, 3 minors in Christian Philosophy, Literary Writing, and Music Performance. He is a National Merit Scholar who has intentionally avoided advanced degrees, seminary training, or writing books (so far) on following the voice of God.
Jared and Janice have been married since 2006, live as full-time missionaries of the Kingdom in some unconventional ways, and participate in the communities of several streams of Jesus' followers (Methodist, Evangelical, Charismatic, Messianic). Jared has some direct experience in countless professions, and to the topic of special calling he brings a healthy respect for the uniqueness of each person's design in Christ.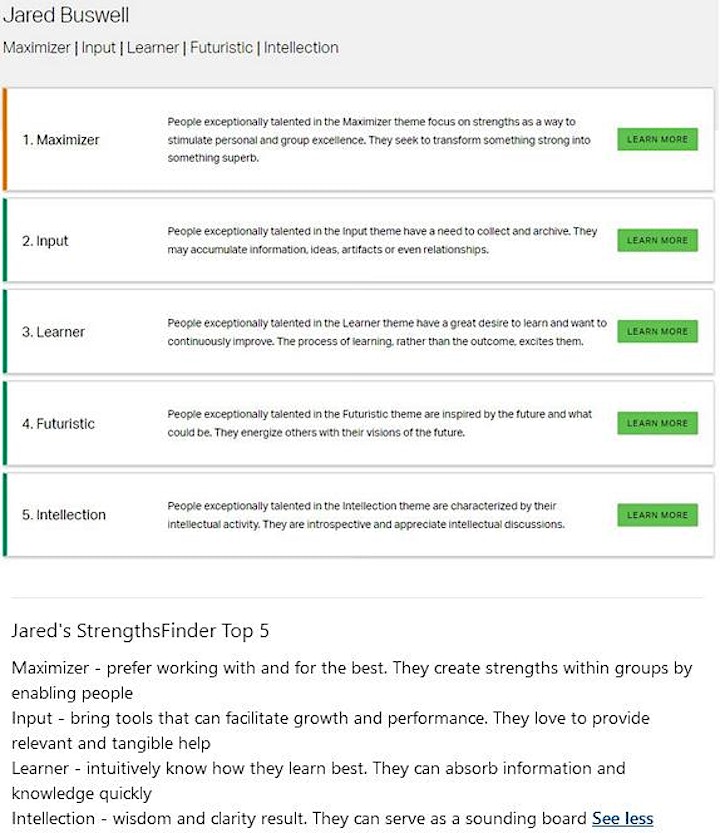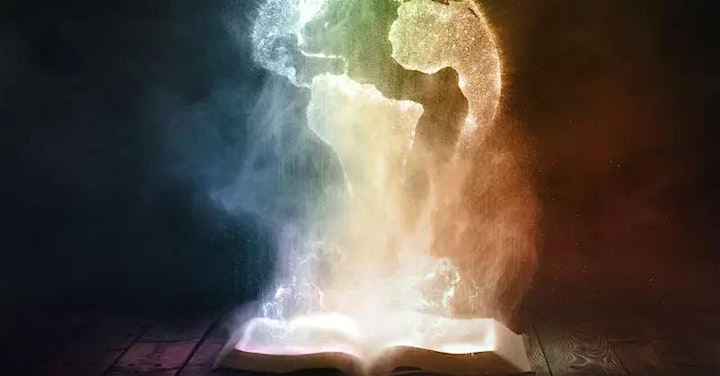 Registration (including lunch and workbook) are free. We will make a simple request for donations to support this kind of training.