Early/Mid Summer Fruit Reservation Check your delivery Schedule for the Specific Date, Time and Location for your city
About this event
Reserve your fruits 🍑🍒 https://www.myfruittruck.com/reserve
🛎️Walk-ups are welcome but are limited. Please reserve to ensure your fruit will be on the truck!
When: First Delivery Wed 6/9
Second Delivery Wed 6/30
Third Delivery Wed 7/21
📍Where: Access North, 1309 E 40th St
Fruit and Prices💲:
GA Peaches🍑
25 lbs for $45
12.5 lbs for $30
WA Rainier Cherries🍒
20 lbs for $70
10 lbs for $40
Washington Red Cherries🍒
20 lbs for $55
10 lbs for $35
Washington Apricots🍑
10 lbs for $30
We accept Cash 💵 or Check at the truck 🚛. http://text.myfruittruck.com/subscribe
For more information visit our website at www.myfruittruck.com
See you there!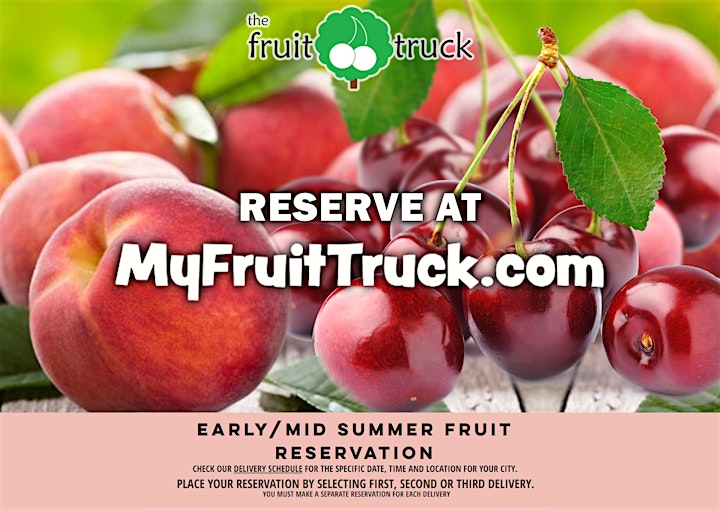 Organizer of The Fruit Truck Tour Is Coming To Town!