About this Event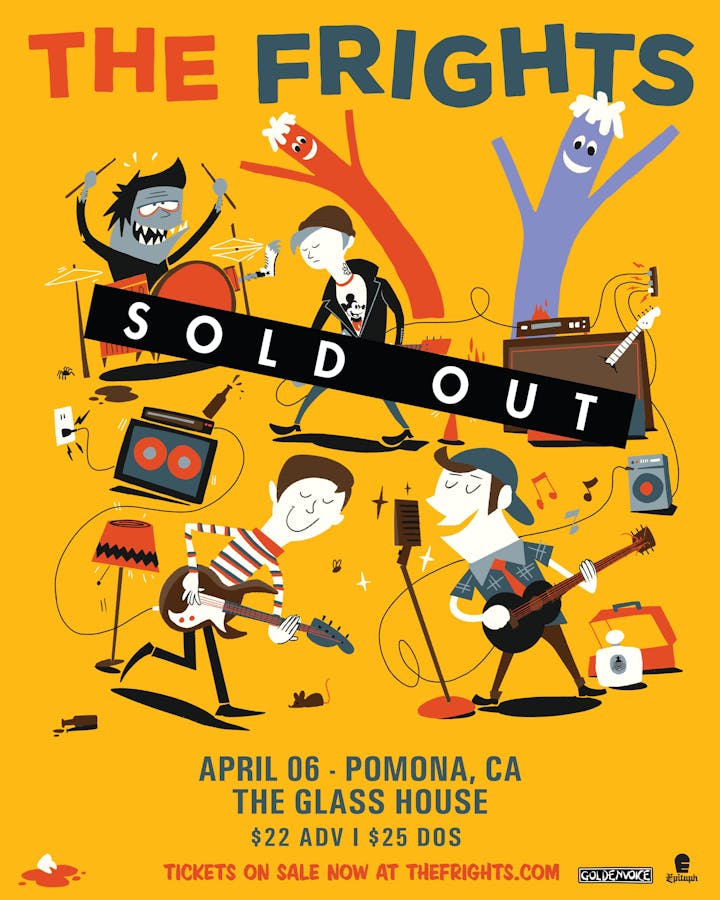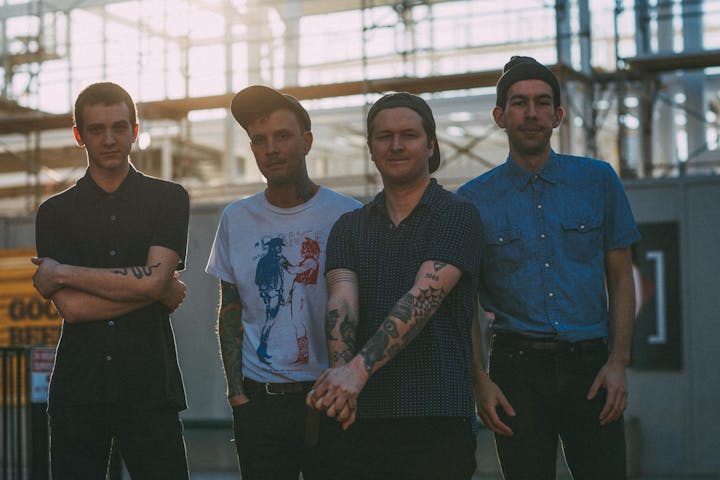 A couple of months after graduating from high school, Mikey Carnevale (vocals/guitar) and Richard Dotson (bass) got together as The Frights to play a one off 30 minute set as sort of a joke. The feeling they got from the crowd in their hometown of San Diego inspired them to become a "real" band almost in spite of themselves. Along the way, they recruited Marc Finn (drums) and released You Are Going To Hate This (produced by Zac Carper of FIDLAR) in February 2016. Jordan Clark (guitar) added to the band's musical prowess in the ensuing year of touring around North America. The Frights signed to Epitaph in early 2018 and got to work on Hypochondriac. Like You Are Going To Hate This, the band's third full-length was produced by Zac Carper of FIDLAR (who's also produced albums for SWMRS and Dune Rats). But for Hypochondriac, Carnevale took a more deliberate and exacting approach to his songwriting, resulting in The Frights' most nuanced work to date. After a sold out show at The Observatory North Park in their hometown of San Diego the same date as the release of the album, the band embarked on the Hypochondriac headline tour that is documented on their upcoming live album.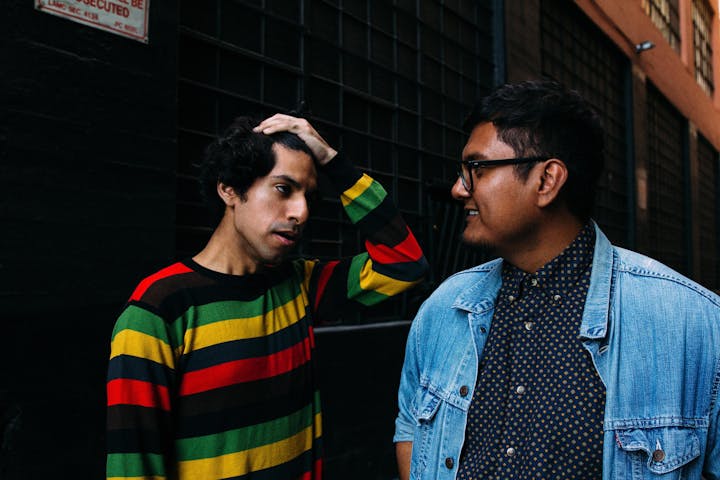 The Red Pears are an indie/alternative band from El Monte, CA. The band consists of Henry Vargas on guitar and vocals, Jose Corona on drums, and their good friend Patrick Juarez helping on bass. The group started in the summer of 2014, when Jose and Henry got together with talks of forming another band having known each since high school and playing in different groups, separately and together. Things took off from there as they both shared similar influences, similar backgrounds and similar mindsets and visions.
​
They started as a duo, with their first gig together being an open mic at a church. Juan Aguilar soon joined the band on bass that same year. The duo became a trio and started playing anything from house parties, to bar, to coffee shops, to open mics. Things started moving fast as the release of "We Bring Anything to the Table... Except Tables, We Can't Bring Tables to the Table', garnered unexpected attention. They continued playing and noticed a growth in their audience throughout the years since.
​
Juan unfortunately left the band early 2017, and their close friend Patrick kindly agreed to help the now duo out. The band has gone a long way from playing open mics at churches, to playing out of state, selling out venues like The Smell, The Constellation Room, The Echo, and The Roxy. And playing events like Dirty Penni Fest, Echo Park Rising and Tropicalia. They have done more than anyone would've thought or expected, including themselves. With a very loyal and supportive fan base, and with their latest record, 'For Today, For Tomorrow, For What Is, For What Could've Been', the group is reaching new heights and new territory that has been seen inconceivable for any Latino coming out of the San Gabriel Valley.