Description
The Frieze Debate: Museums in the 21st Century will take place at 6pm on Tuesday 2 October at The Royal Institution in Mayfair. The discussion will be recorded by the BBC for broadcast on BBC Radio 3 on Thursday 4 October.
How do encyclopaedic museums make 1000s of years of history relevant to today's audiences? How is the digital age shaping the way we look and experience art?
Frieze presents a panel of global museum directors who will debate these questions with Anne McElvoy for a recorded broadcast of Free Thinking, BBC Radio 3's flagship art and ideas programme and available as a BBC Arts and Ideas podcast. Panellists include Hartwig Fischer (British Museum), Michael Govan (Los Angeles County Museum of Art) and Sabine Haag (Kunsthistorisches Museum).
The event is free, but seats must be reserved in advance. Register now to reserve your seat.
BBC Radio 3
Since it launched in 1946, the Third Programme/BBC Radio 3 has been a bold pioneer in the cultural world. It is one of the world's foremost presenters, creators, commissioners and curators across classical, folk, world, jazz and contemporary music as well as drama, philosophy and ideas. The station has always nurtured extraordinary artistic talents, provided a platform for important scientific and political debates/announcements, and broadcast ground-breaking experimental drama – always while delivering its core aim of connecting audiences with pioneering music and culture. The station is also the most significant commissioner of new and contemporary music in the UK, with 35 new works commissioned annually and broadcasts over 600 concerts a year, including live broadcasts from the greatest classical music festival in the world (BBC Proms). Radio 3's In Concert programme alone reaches the equivalent of 250 packed concert halls a week, and the BBC Orchestras and Choirs give around 400 concerts a year in over 60 UK locations. https://www.bbc.co.uk/radio3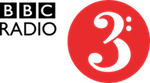 Main image: Chris Burden, Urban Light (2008) © Chris Burden. LACMA Los Angeles County Museum of Art