The Friday Before - Midnight Skate Party - Ugly Xmas Sweater Edition (Vend...
Description
---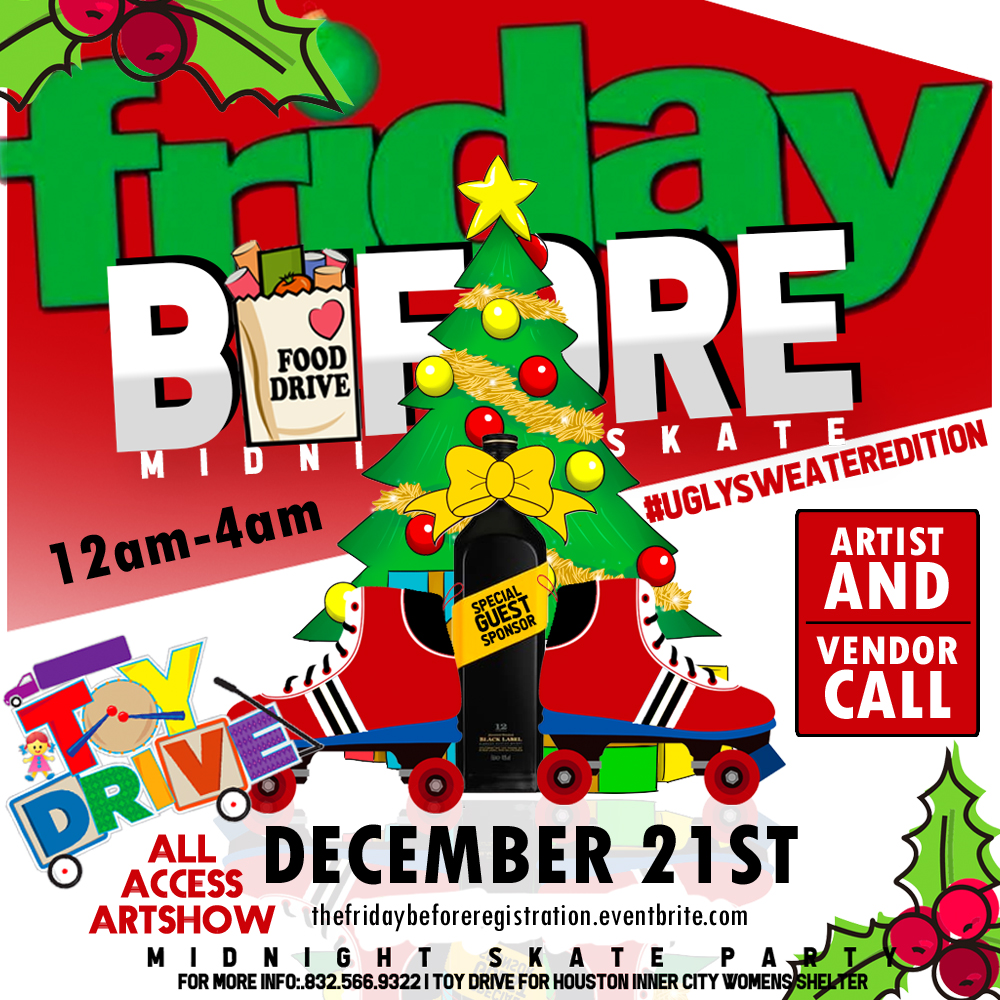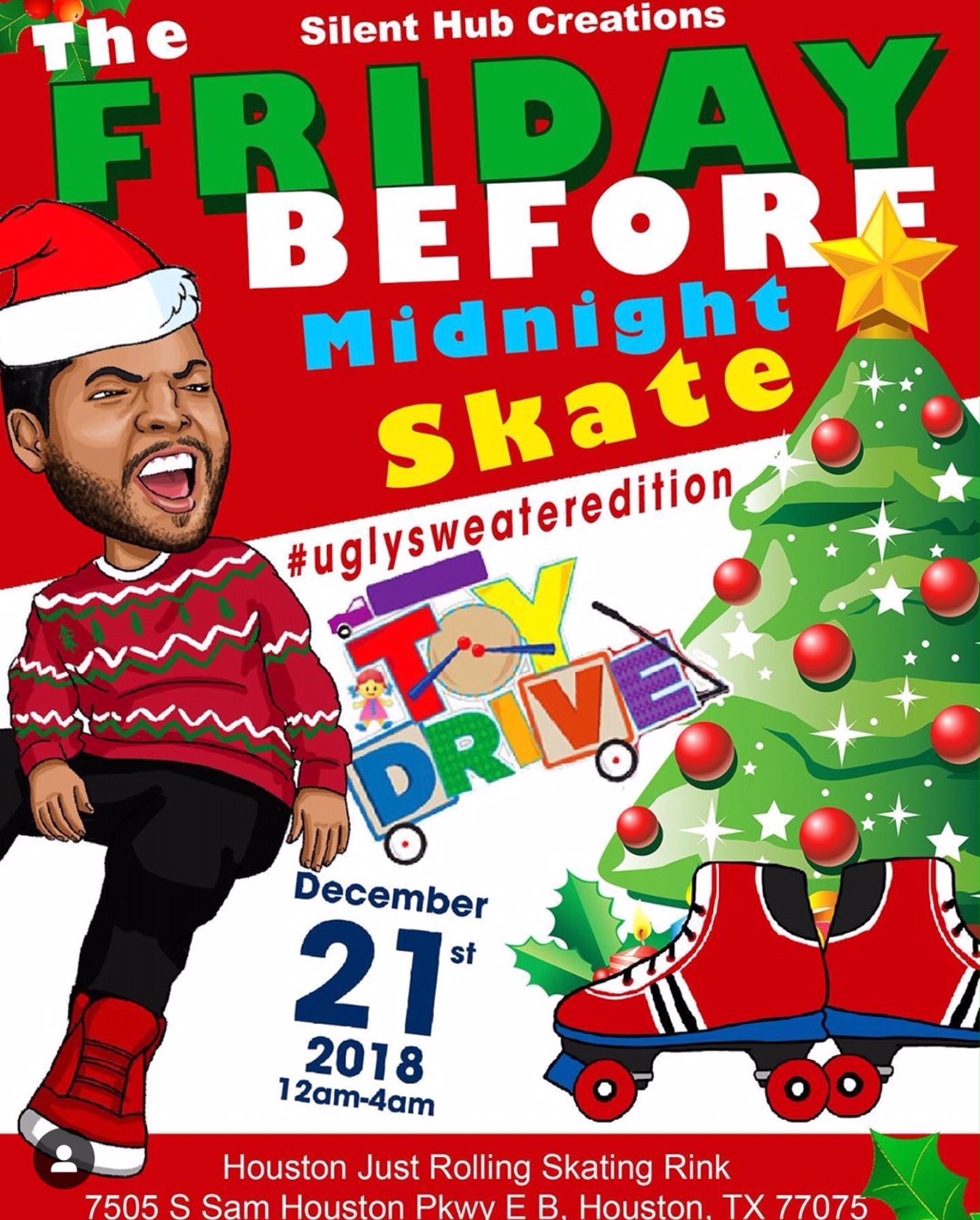 To create a getaway from the predetermined culture of the nightlife in Houston. Ceasing the club way of life for one night only to provide and conquer a more relaxing but great time here in Houston. We are here to Skate with a PURPOSE. Our mission is to provide a special Christmas for a pre-determined selected women and children's shelter. We will utilize a portion of ticket sales towards purchasing food and toys. In addition, we will also ask for food and/or toy donations to assist in our overall goal and mission. We will have 2 DJs and a Pop-Up Art Exhibit by the All Access Art Show.

---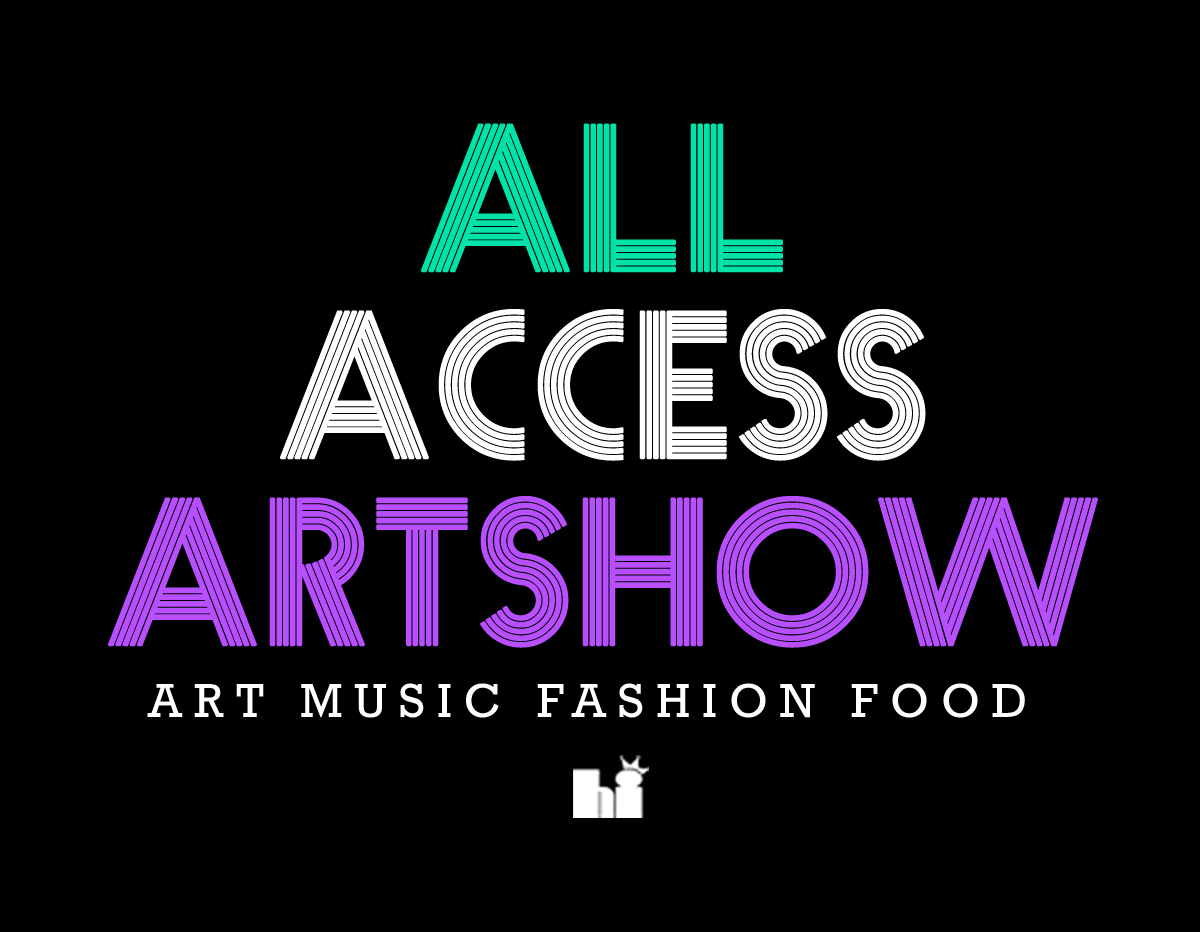 ---
The All Access Art Show has partnerd with Silent Hub Creations to curate the Art + Vendor selection for The Friday Before Midnight Skate Party at Houston Just Rolling Skate Center.
Since 2016, The All Access Art Show's goal has been to connect art lovers city-wide with local emerging talent. Our team promotes one of Houston's leading art events that shines light on over 25+ local creatives. Artist are encouraged to showcase and sell their products in a creative community based environment for all to experience.
Our reputation for showing high quality work has attracted numerous galleries, attendees and collectors; offering visitors the most cultural experience in the Houston art community.
---

6ft Table with linen - $75.00
Easel (Select few avaliable) - $20.00
Half (4x4) Wall Space - $45 (Fits 1-3 reasonable sized canvases)
Whole (8x4) Wall Space- $75* (Fits 1-7 reasonable sized canvases)
---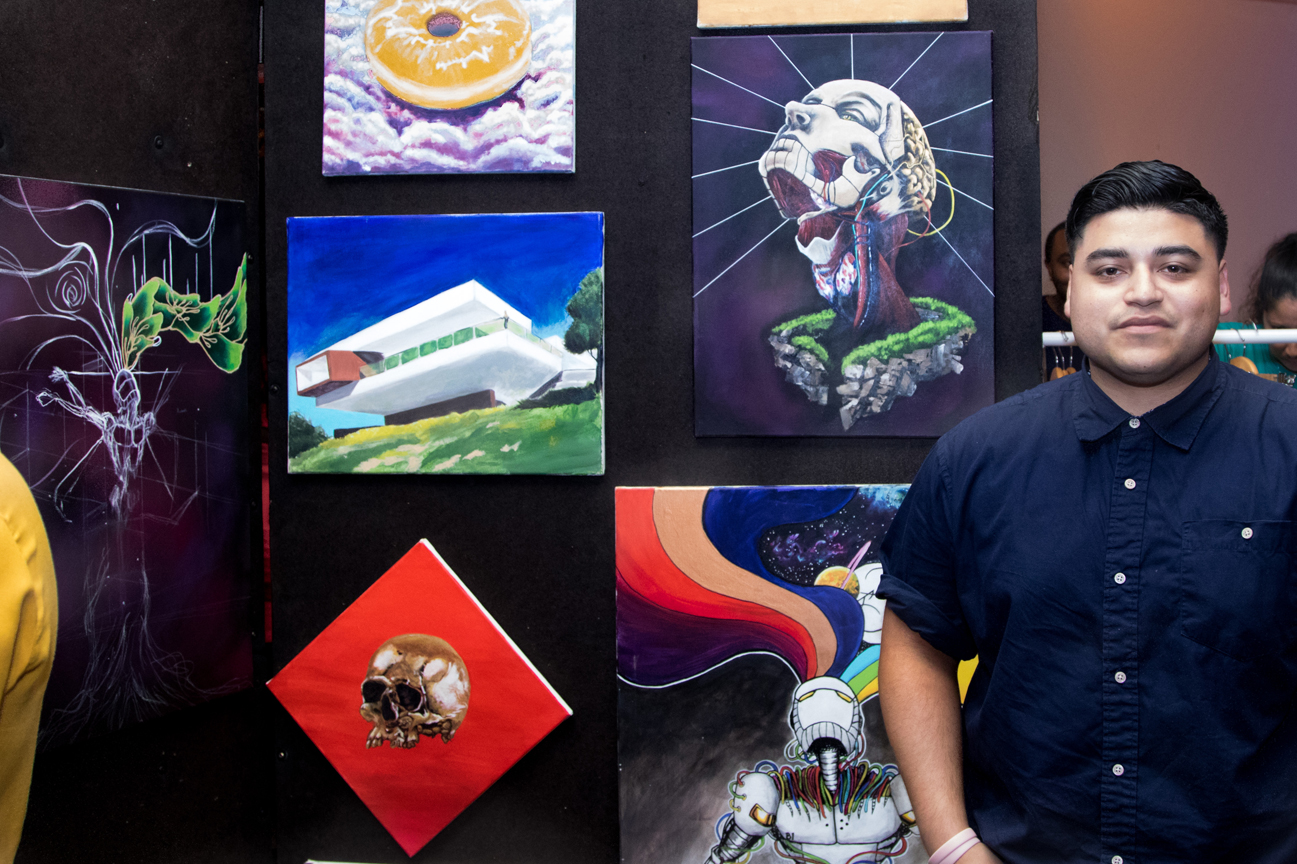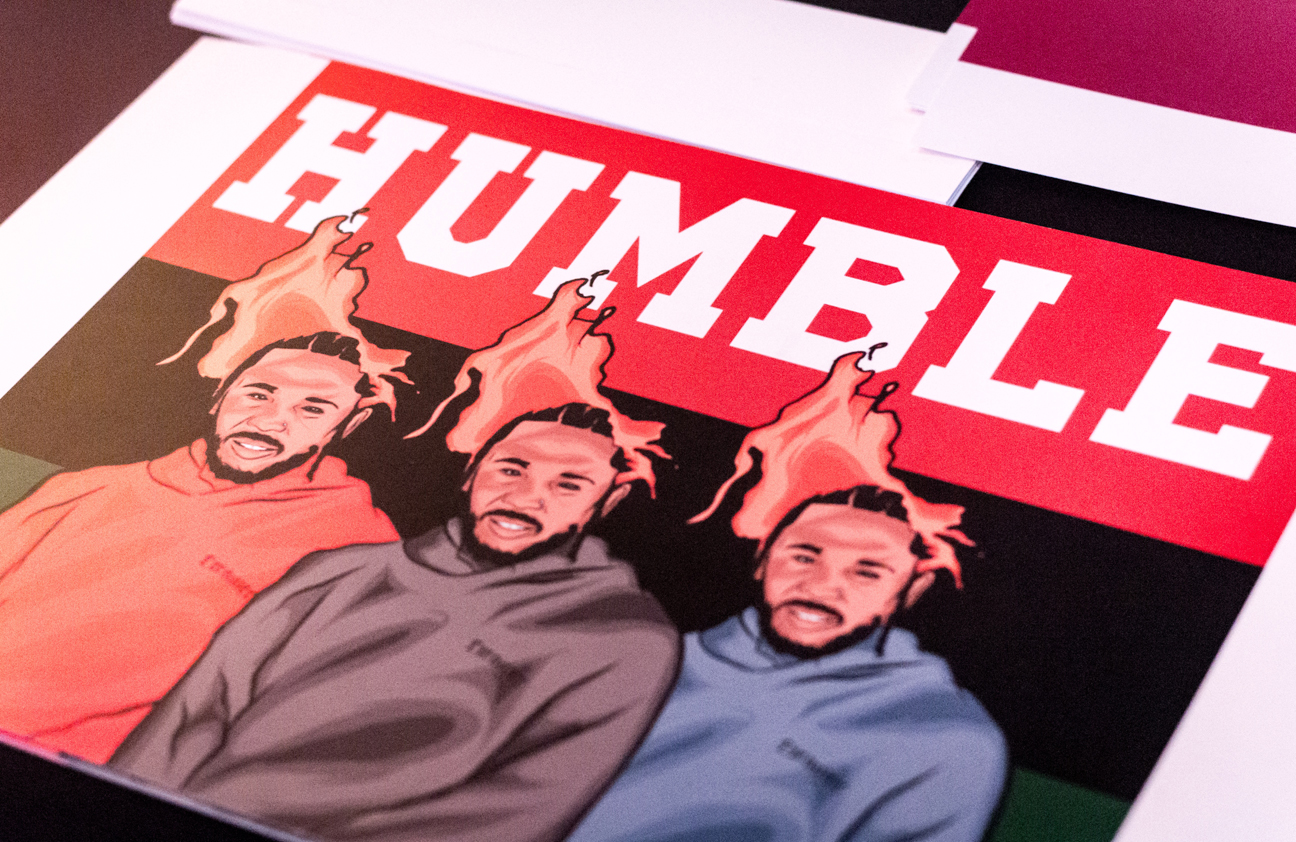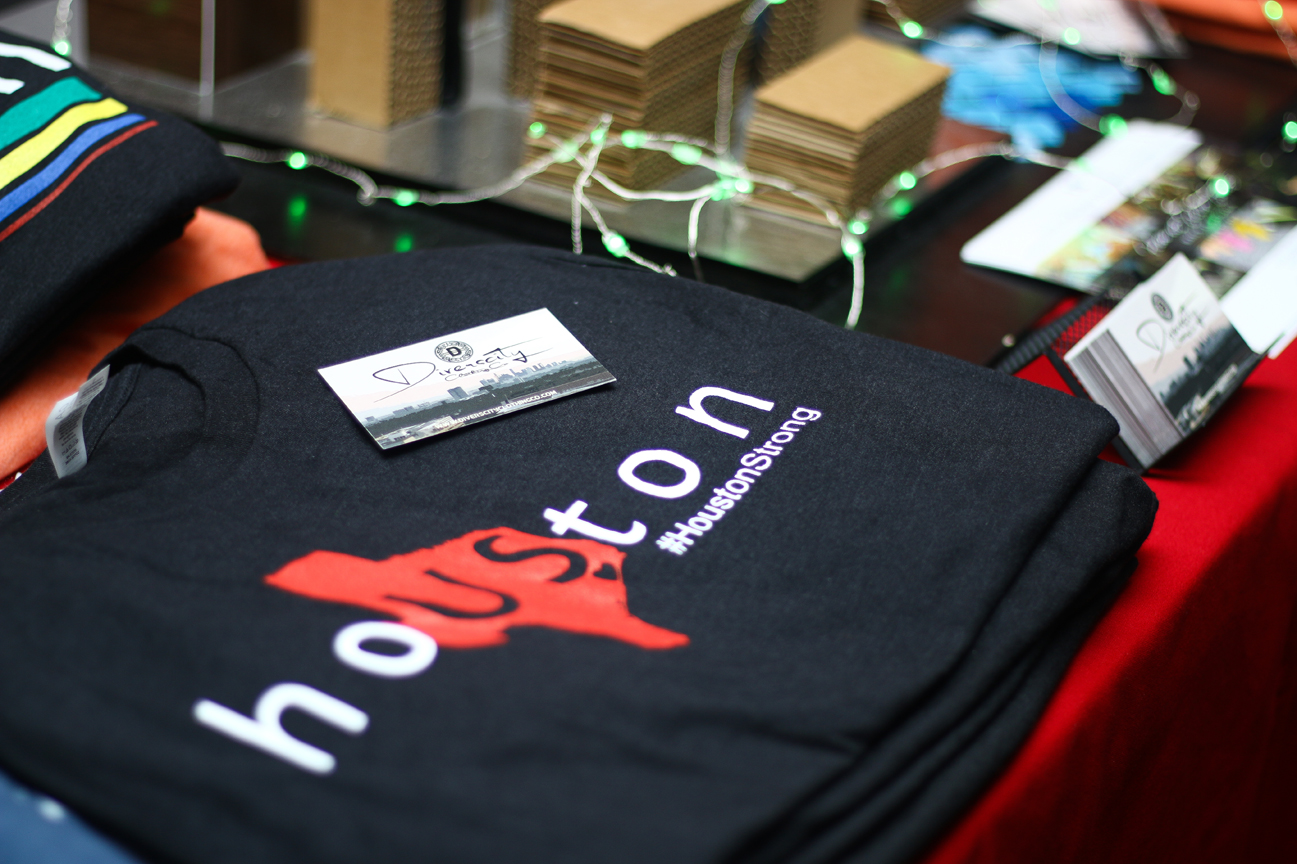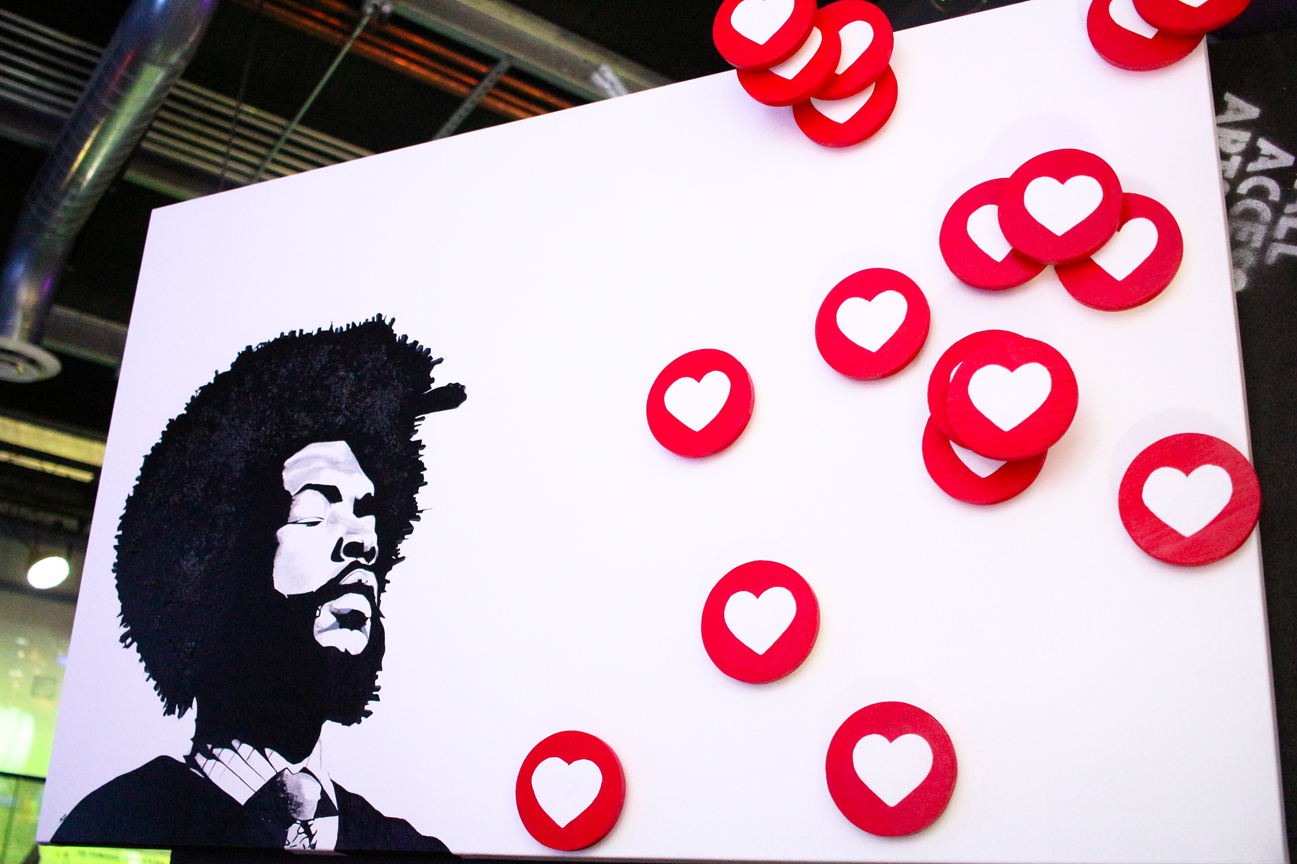 Any accommodations that need to be made should be requested with event coordinators prior to the show.
- Setup is from 10:00pm - 11:45pm December 21st.
- Setup ends at 11:59 PM (No exceptions) as we do not want to disturb show flow.
Payments made after the Cut-Off Date will be sent a pay-pal invoice that must be paid at least 2 days before the show. This is important due to layout for the show room.
---
Information/Questions can be emailed to submissions@allaccessartshow.com
Contact:
Tajay Byrd (281) 736-7706
Malik McGhie (832) 593-1710