The Freestyle Experiment Open-Mic 1 Year Celebration Jam!

Tuesday, April 7, 2015 from 8:00 PM to 11:30 PM (EDT)
Event Details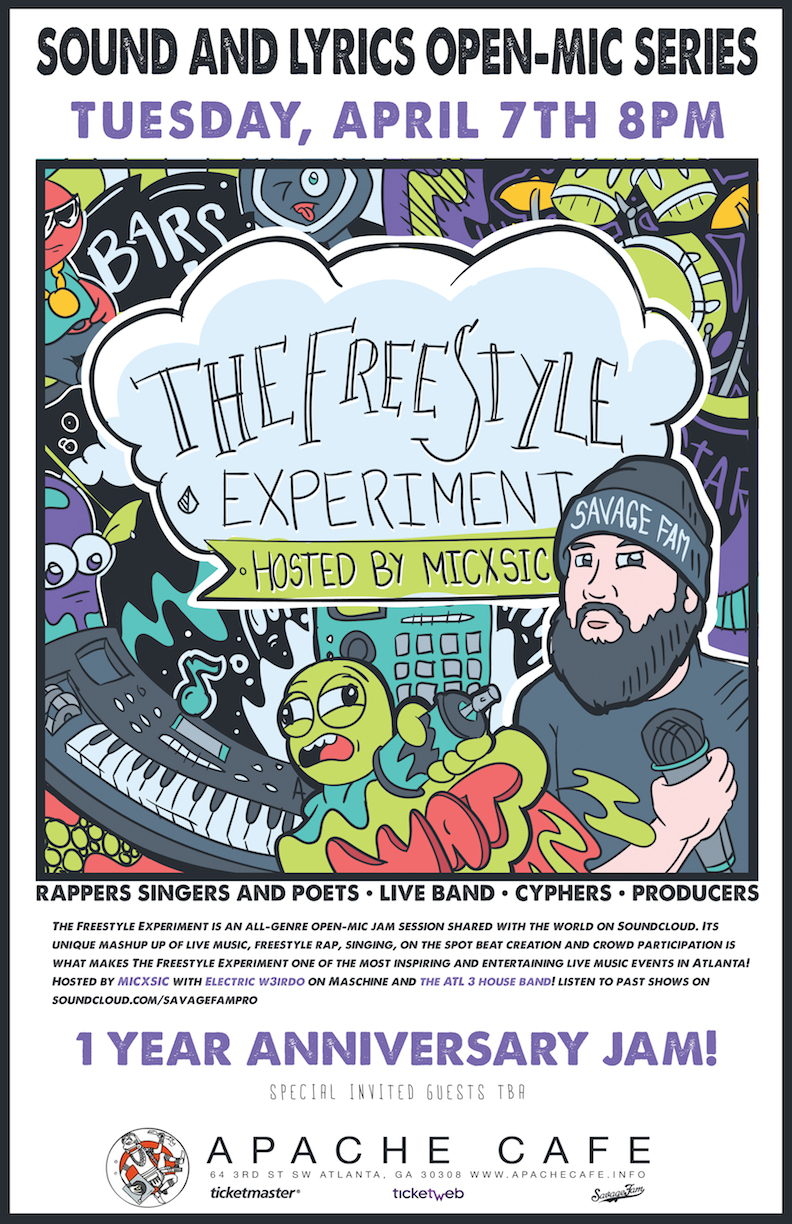 #LiveInTheMoment
Sound and Lyrics Presents
The Freestyle Experiment
We invite all genres and all forms of singers, poets, rappers and instrumentalists to share the stage with our house band The Atlanta 3 and host MICXSIC (Savage Fam Productions & The Bar Exam). This isn't just a jam session, but a LIVE recording session. Music from the night will be recorded, mixed down and shared with the world via @SavageFamPRO Soundcloud! Freestyle or perform orinigal music backed by our our house band, The ATL 3.  From Hip-Hop to R&B, Jazz and even Country, they got you covered.
Slots are limited List opens at 8pm.
Come be a part of our audience and witness what makes The Freestyle Experiment so intriging. Invite a friend and spread the word.
Every 1st and 3rd Tuesday Listen to music from The Freestyle Experiment at www.soundcloud.com/savagefampro **
On April 7th we turn 1! Come celebrate with us and share the stage
FEATURED ARTISTS TBA
FEATURED PRODUCER TBA
WANT TO SUBMIT BEATS? EMAIL US AT SAVAGEFAMPRODUCTIONS@GMAIL.COM TO BE CONSIDERED FOR THE PRODUCER CHALLENGE. SEND US LINKS TO YOUR BEATS AND WHAT YOUR PRODUCTION SET UP IS
SHOW SCHEDULE
8pm DOORS/Music/List/Dinner and Drinks
9pm: Live Band/Open Mic Start
10pm Band Break/ Featured Artist / 
10:20pm Producer Challenge Intro and Sample Selection
10:30 pm Live Band and Open Mic Continued
11pm Producer Challenge beat reveal & impromptu song creation/cypher
12:00am Kitchen Closes
12:30 am End Show
Come Freestyle or perform original material
#LiveInTheMoment
  (Track slots limited to 4)
To inquire about being a featured musical guest to perform up to three songs and be marketed and promoted by Savage Fam and Apache Cafe email savagefamproductions@gmail.com this is perfect for artists coming from out of town or artists looking to be marketed and promoted with an extended set with our without the band.
About the venue:
 Nestled next to the iconic Olympic torch of I-75 behind The Varsity off North Avenue and Spring St. in downtown Atlanta, this diamond in the rough has been a staple in the art and music community for over a dozen years.  Eclectic art drape the walls and live music ranging from jazz, funk, soul , spoken word and Hip-Hop paint the room every night giving this place a unique sense of creative euphoria unlike anywhere else. 
Full menu
Full Bar
Check out the Apache Cafe website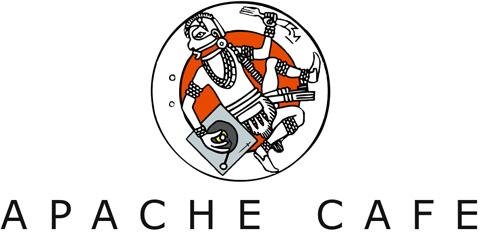 Organizer
Savage Fam Productions
Based in Atlanta, GA
Events- Marketing - Brand Development - Music Label
Current in-house events includ:
The Bar Exam - The definitive showcase and open-mic competition
The Freestyle Experiment - live music jam session #LiveInTheMoment
Controllerise - LoFi Beats and Anime
Reimagining the human experience through art and entertainment. 
Founded by Emcee @MICXSIC .
The Freestyle Experiment Open-Mic 1 Year Celebration Jam!