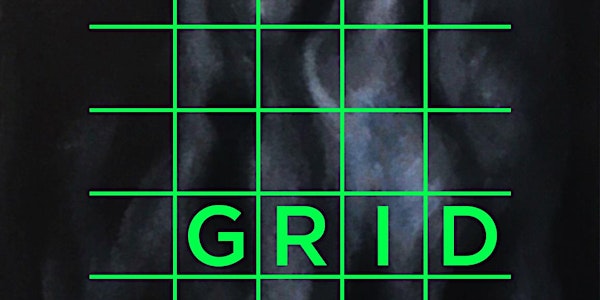 Multiple dates
The Frankenstein GRID
By Charlotte Thun-Hohenstein (curator), with 'Medicine and the Muse' and ArtX (Stanford)
Date and time
June 4, 2018 · 8pm - June 10, 2018 · 10pm PDT
Location
corner of Lomita Drive and Campus Drive, Stanford University Stanford, CA 94305
Description
UPDATE: MAY 31/JUNE 1 EVENINGS POSTPONED TO JUNE 4/JUNE 10 due to technical difficulties. See program for details.
Stanford's very own monster of modern science.
The outdoor monument stands as a
20ft tall 30ft wide lattice of laser beams
among the trees on Stanford's campus. The structure honors the 200th anniversary of Mary Shelley's '
Frankenstein
, or The Modern Prometheus' (1818).
GRID features the work of over twenty-five artists both local and international exploring the intersection of art and science. Several of the pieces involve ongoing scientific research. Video and audio compositions immerse the viewer through a surround sound environment and water screen projection.
**Bring blankets to recline and enjoy!**
Some highlights:
womb audio recording; 'microbiome selfies'; footage of the first cross-kingdom cell fusion (ongoing research); the sound of a computer learning to sound like other machines.
www.frankensteingrid.com
UPDATED[**] program: 8--10pm
June 4th Self [**]
[Dr. Oron Catts | Michal Gavish | Dr. François-Joseph LaPointe | Dr. Jill Scott | Andrew Watts]
[Cere Davis | Nolan Lem | Greg Niemeyer | Yulia Pinkusevich]
June 6th
Narratives
[
Live musical performance
[Dr. Onn Brandman; Julie Herndon; Ellie Irons; Chris Lortie; Hannah Perrine Mode; Sasha Petrenko; Carlos Sanchez; Grahame Weinbren]
June 7th
Domain
[Live performance art [Dr. Joseph DeGiorgis; Environmental Performance Agency; Amber Imre-Situnayaki; Lisa Ma; Natani Notah; Perdita Phillips; Stephanie Sherriff]
June 8th
Frankenstein x ArtX **ArtX Showcase
[Time-based code art and experimental artworks enabled by ArtX |
ArtX is a new creative collective which aims to bridge the "art" and "tech" communities. We currently exist at Stanford University.
http://artx.stanford.edu/
]
June 10th Extent [**]
*Live concert by Trijeet Mukhopadhyay, Luigi Sambuy* NB The Stanford Laptop Orchestra component has been cancelled due to performers' unavailabilities for the new date.
About the organizer
Charlotte Thun-Hohenstein is a PhD student at Stanford's History Department. She is interested in the history of science and hopes to help foster greater dialogue between scientific and artistic disciplines.
Medicine and the Muse is a program at Stanford's School of Medicine that encourages interdisciplinary projects that engage medicine and the arts. 
https://med.stanford.edu/medicineandthemuse.html
ArtX is a newly formed student group on campus devoted to bringing 'art' and 'tech' communities through creative endeavors. 
http://artx.stanford.edu/