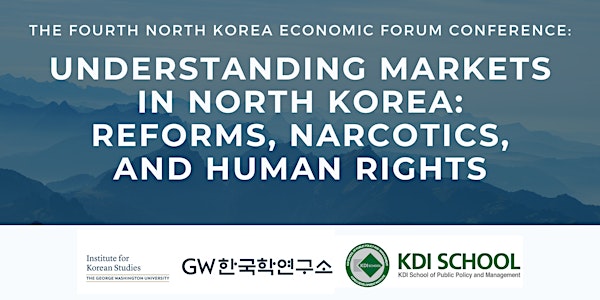 The Fourth North Korea Economic Forum Annual Conference
Understanding Markets in North Korea: Reforms, Narcotics, and Human Rights
When and where
Location
Elliott School of International Affairs (7th Floor) 1957 E Street Northwest Washington, DC 20052
About this event
As an isolated socialist country, North Korea has had to face a constant challenge of justifying its own vision of economic self-reliance and the dynamics of marketization. The North Korean people's greater access to foreign media and domestic market information has required different versions of legitimization of mass mobilization. Drawing from a variety of academic disciplines and subject-matter specializations, this year's North Korea Economic Forum Conference will examine the role that ideology has played in shaping and constraining economic policy and economic life in North Korea, both in the Kim Jong Un era and historically.
If you have a question for the speakers, please submit it when you complete the guest registration.
Registered guests will receive confirmation email with details for joining the Zoom event.
This event is on the record and open to the public.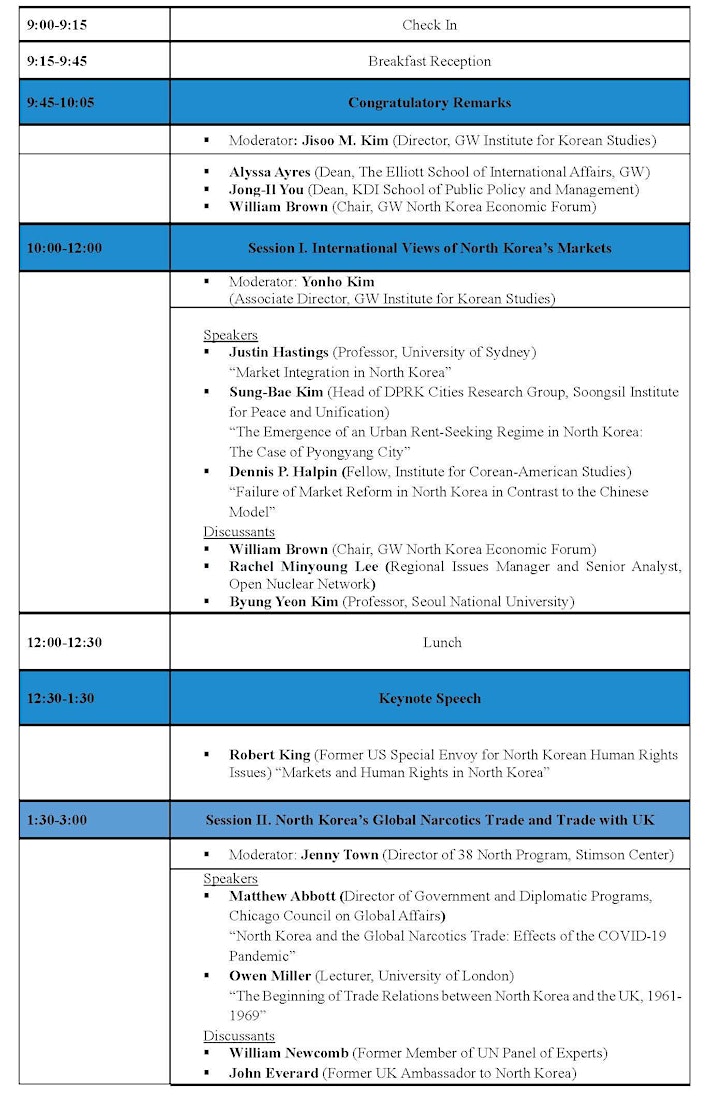 North Korea Economic Forum Background
The North Korea Economic Forum (NKEF) is part of the policy program at the George Washington University's Institute for Korean Studies (GWIKS). The Forum aims to promote the understanding of North Korean economic issues, distribute well-balanced, deeply touched, and multi-dimensionally explored pictures of the North Korean economy and to expand the network among the various North Korean economy watchers. The Forum is mostly a closed and off-the-record meeting where participants can freely and seriously discuss critical issues. It also organizes special conferences made public throughout the academic year. Mr. William Brown is currently the chair of the NKEF. The Forum is made possible by a generous grant provided by the KDI School of Public Policy and Management.