The Fourth Annual Commitment to Compassion Awards Luncheon
Description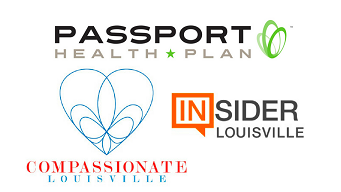 The Commitment to Compassion Awards recognize health care professionals who go above and beyond to provide compassionate care to their patients, colleagues, and the broader community. This effort began four years ago when Jill Bell, vice president and chief communications officer at Passport Health Plan, and Stephanie Barnett, of ChooseWell Communities, partnered with Insider Louisville to create a way to celebrate compassion and its positive effects in health and health care in Louisville.
Now, Passport Health Plan, Insider Louisville, and the Compassionate Louisville Healthcare Constellation invite you to join us as we honor some of Louisville's most compassionate health care professionals in 2019. The fourth annual Commitment to Compassion Awards Luncheon will take place at the Muhammad Ali Center on Wednesday, February 27 from 11:30 a.m. to 1:30 p.m.
Harry Pickens, award-winning artist and educator, will emcee the event.
Program details:
Catered lunch
"The Benefits of of Compassionate Care" panel discussion
Remarks by Dr. Sarah Moyer, Director of Louisville Metro Government Department of Public Health & Wellness
Awards ceremony


Please join us to honor individuals and institutions that foster compassion within our city and our health care systems!