About this Event
Event Description
We're kicking off Mass Beer Week! Join us at our Fours Quincy location for a night of killer food and beer in collaboration with Night Shift Brewing!
We'll be offering a 4-course, one-of-a-kind menu to pair with some of Night Shift Brewing's best beers. A representative from Night Shift Brewing will be hosting the event and offering insider tasting notes as guests enjoy their signature beers and meal.
Featured beers will include: Whirlpool Pale Ale, Santilli IPA, All the Peels Wheat Ale and Bennington Oatmeal Stout.
Guests will receive free swag, including a custom pint glass, and have the opportunity to win a prize package at the end of the night from Night Shift and The Fours.
For up to the date information on the event follow The Fours socially on instagram @thefoursbar and Facebook at facebook.com/thefours , or visit us at thefours.com/calendar
Beer Dinner Menu 2020
Appetizers with Santilli IPA
Arrancini – Arborio rice balls filled with santilli infused roasted corn, prosciutto and mozzarella drizzled with creamy corn fondue
Coconut Shrimp Skewers – fried coconut shrimp with honey mustard sriracha glaze
Salad with All the Peals Wheat Ale
Poached Pear Salad - Baby mixed greens tossed in whirpool pale ale vinaigrette with toasted candied walnuts, poached pears, pickled onions, tomatoes and goat cheeseEntrée with Whirpool Pale Ale
Nightshift Filet – Charbroiled seasoned tenderloin of beef wrapped with applewood smoked bacon accompanied by garlic mashed potatoes and grilled asparagus finished with citrus herb compound butter
The Finish with Bennington Oatmeal Stout
Bennington Waffle Tart – warm waffle pearl with vanilla ice cream, Bennington infused maple syrup, braised bananas, whipped cream, caramel and cinnamon dust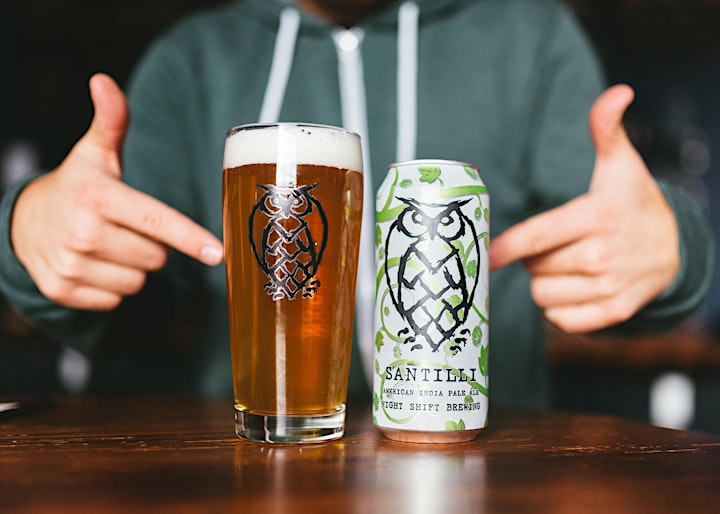 Please Note:
There are no refunds OR exchanges.
All attendees must be 21+ with a valid ID. Nobody will be allowed into the the function space who is under 21 or who doesn't have a valid ID. This includes toddlers and infants.
Ticket price of $55 includes tax & gratuity