Come to Hunter Cattle & joy in Jesus, family & friends. Open air holy goodness chock full of music, talks, walks, food, fishing, & games.
About this event
Stay up to date by
texting us at 912-378-4171
We will sit out in the autumnal air of South Georgia under a canopy of stars. Bring your tent, RV, or van to Stilson GA to enjoy self sustained camping for the weekend. No worries, there are hotels right down the road for all you glampers. If you can't stay the weekend, you're welcomed to drop in just for a day or even two. Our festival will be an open air renaissance of sorts. Together, we will raise our flags of surrender to capture the breath of heaven in sights, sounds, and fragrant walks with Jesus.
Ezekiel 37:9-10 NIV 9 Then he said to me, "Prophesy to the breath; prophesy, son of man, and say to it, 'This is what the Sovereign Lord says: Come, breath, from the four winds and breathe into these slain, that they may live.'" 10 So I prophesied as he commanded me, and breath entered them; they came to life and stood up on their feet—a vast army.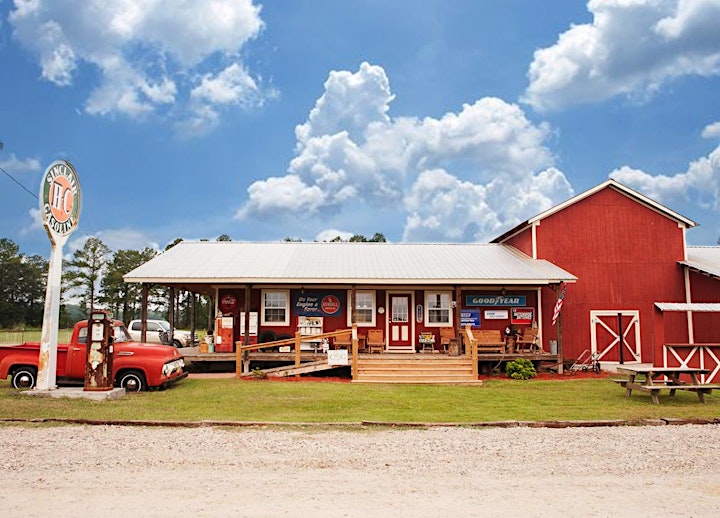 Follow the #thefourwindsfestival
Welcome to our front yard! Hunter Cattle is a pristine local family farm promoting the good life and hosting the festival along with The Godbreed. We'll have rustic camping on the grounds. There will be a list of nearby suggestions for hotels or full service RV Parks.
We will gather RAIN OR SHINE. *In general, no refunds are offered. If you have some type of emergency that gets in the way, reach out and we will make certain you're taken care of. However, Eventbrite fees are unable to be refunded.
FAMILY FRIENDLY of course! Children 12 & under get in FREE. However, they must be accompanied by an adult. :-)
LIVE MUSIC
Jason Lee Jones
Amber Brooks
Kelani Gloeckler Webb
Headin' Home Bluegrass
ENGAGING SPEAKERS
Jason Lee Jones & Regina Jones
Del & Debra Ferguson
Kristan Fretwell & Forrest Fretwell
Dan & Marti Duke
Brad Mcclendon
Scott Nary
Jordan Brice-Conway
David Bendett
Dr Don Lynch
OTHER ACTIVITIES
INTERACTIVE WALKING PATHS
TENT TALKS
FISHING
FARM/ANIMAL EDUCATION
CHILDREN'S MINISTRY
LOCAL CRAFTSMEN
FOOD TRUCKS FOR FOOD AND MORE FOOD
PLUS :-)
WHAT TO BRING
Lawn chair, bug spray, sun screen, umbrella, head lamps, flashlights, fishing gear and a smile
CAMPING
Bring your tent, pop up, truck, or rv. No electricity or water hookups on the property.
Here's a few views from the farm's perspective!