The Four Pillars: How Mindset, Time, Energy, and Value Each Play a Role in Unleashing Your Story
About this event
**New date! Thursday, August 12 ***
How do you start writing your book? How do you make time to write it? Will anyone even read it?
We're all busy, yet many of us have goals to become best-selling authors. In this 45-minute discussion, we'll talk about what it means to create a success mindset, take aligned action, optimize your abundant energy, honor your clock, value your unique perspective, and much more— all imperative aspects of understanding your overall worth in order to share your story effectively, efficiently, and beautifully to your future readership.
This event is lead by Danielle Perlin-Good, the Soul-Aligned Ghostwriter, and an award-winning best-selling author. She works with emerging C-suite leaders to unleash their memoirs, self-help, and personal growth non-fiction books so they can share their powerful legacies and transform lives. Maneuvering cumbersome—and sometimes traumatic—stories into beautiful, error-free non-fiction books full of sensory details, profound dialogue, and heartwarming characters is her absolute favorite part of being a ghostwriter.
Since 2008, Danielle has written and edited hundreds of articles, books, social media content, e-newsletters, and more. She went from working overnight shifts at the Tribune Company to corporate digital marketing gigs, one of which was at Albert Whitman & Co., an esteemed children's publishing house. Danielle uses mindset techniques, exceptional editing skills, and quantum healing modalities to ensure her clients develop a beautifully crafted and publishable book that they will forever cherish.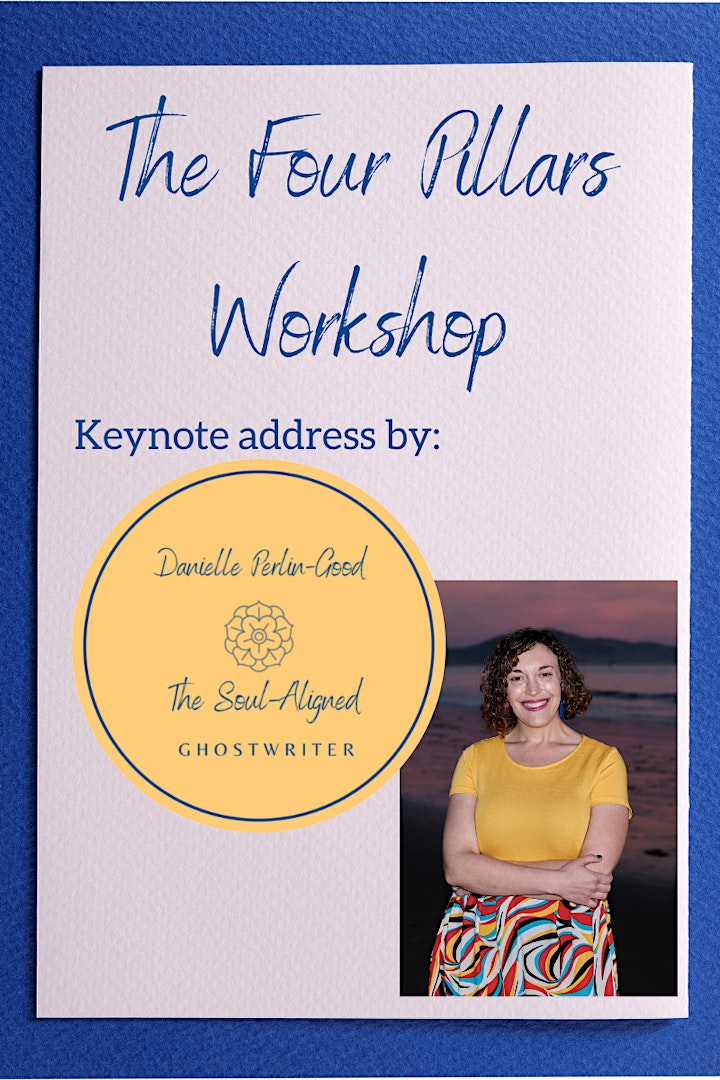 Organizer of The Four Pillars : a writing discussion with Danielle Perlin-Good