Description
The Four Noble Truths of Love: A Real Conversation about Intimacy, Desire & Joy, with Susan Piver & Ishita Gupta
Relationships can present some of life's deepest challenges. This evening, we'll explore the juncture of relationships & spirituality. Gain insights into falling in love, sustaining love & even making the best of our "screw-ups" in love! Let's celebrate being human!
There will be plenty of time for Q & A at the end of the talk.
Susan Piver's new book, The Four Noble Truths of Love is included in the ticket price & Susan will be signing books after the event.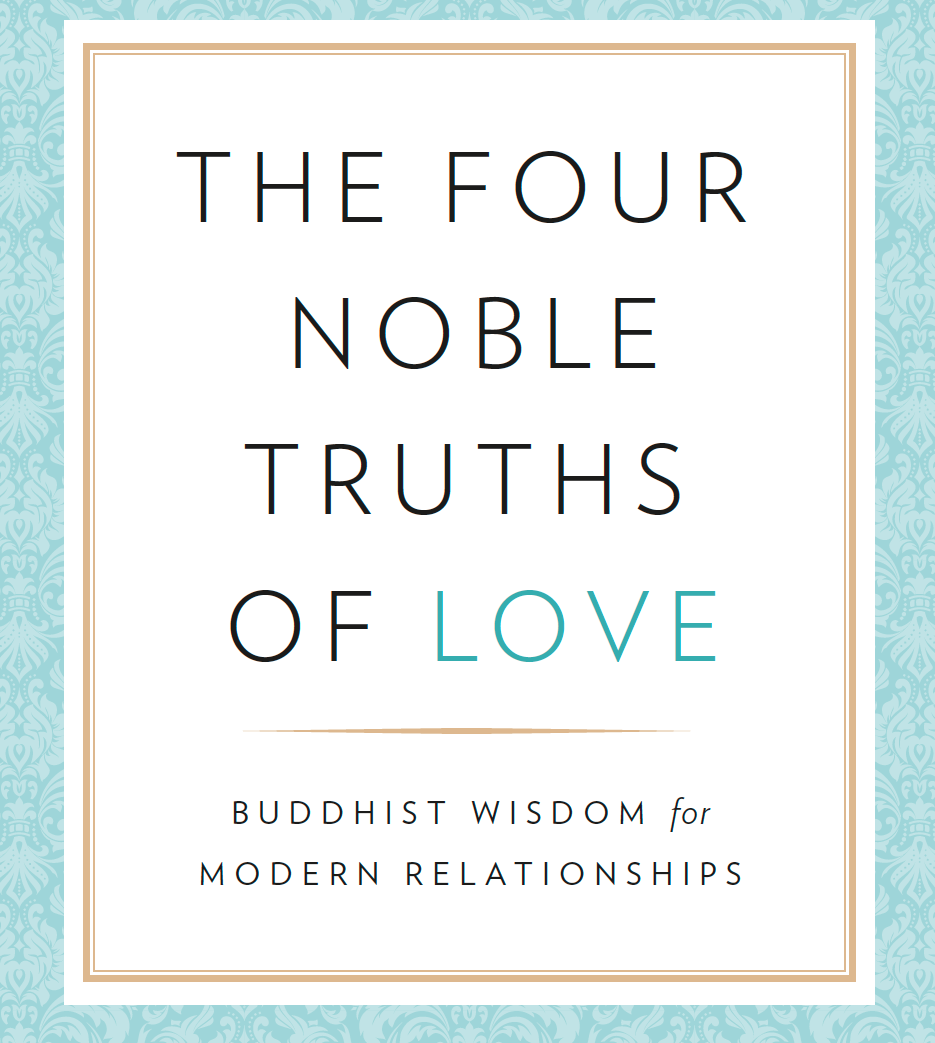 Susan Piver:
I am a NY Times bestselling author, meditation teacher, and speaker. Whether I'm writing books, leading retreats, or giving keynote presentations, everything I offer you is about sharing what I have learned in more than two decades of Buddhist practice so that you can apply these profound lessons in everyday life.I want to help you figure out how to bring more love, wisdom, and confidence to your relationships, work, and creative aspirations.
Meditation is the key. It is so much more than a life-hack, y'all! Though it has been scientifically proven that meditation can help you manage stress, communicate more effectively, and become a better leader/basketball player/parent, an ongoing meditation practice offers even more than that. It is a path to love. It is a way to figure out who you are and become genuine in every moment of your life. It is a path to transformation. Thank you for all the rad intel, science, but major thanks must also go to 2500 years of vast Buddhist insight into the nature of truth, meaning, and joy. I have taught thousands of students in workshops, events, and retreats around the globe.
Ishita Gupta:
I'm a confidence and business coach & speaker helping you thrive in your business and life. I published a magazine about overcoming fear and now help entrepreneurs and people who want to walk an unconventional path do so with confidence. A decade ago, I dove into what makes us feel powerful even in the midst of challenging circumstances, including love, business upheaval, and loss. I work with clients who are driven to live their full potential, teach online and in-person programs about leadership, business, and confidence.
I speak at conferences around the U.S. on entrepreneurship, business, and personal development. I've spoken at World Domination Summit, TEDx, Startup Princess, Next Generation Health, Business Growth Summit, Young Female Entrepreneurs, and more. I've done numerous online interviews, including Prologue Profiles, The Rise to the Top, Marketing Over Coffee, The Creative Penn. I've also written for Forbes, American Express Open, Positively Positive, Business Insider, and Shambala Publications.