The Fountain of New Consciousness "Sunday Lecture"

Sunday, November 6, 2016 from 10:00 AM to 11:00 AM (EST)
Event Details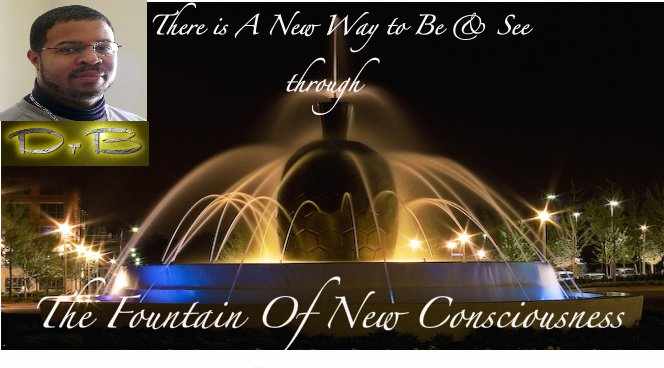 Behold a New Thing                                                                                              
         ATTENTION!  All Worshipers of God! Have Church              
                                   Wherever You Are!
Yes, No Joke! You heard clearly! It doesn't matter who you are or where you are! It doesn't matter if you are disabled, confined to the bed, sick and shut in, or don't have transportation to physically go to a church building; we are here to serve you! It doesn't matter if you are at home, at a friend's house, in your office, on the balcony or wherever comfortable for you; we are here to deliver a Spiritual Experience like you never encountered before! 
 The Fountain of New Consciousness is A New Approach to Church that is Omnipresent (All-Present)! It is pure, gives you a Deep Awakening to who you really are, it embraces your inner being and more. It gives you the tools and technology to Rise Above and Transcend beyond Levels of ordinary everyday Consciousness, Exceeding Which You Could Imagine! 
The Fountain brings you the
spiritual teachings 
seminars 
workshops 
healing 
ministries 
right to you, in the comforts of your environment, wherever that may be!
No distance between us can stop the flow of our Spiritual Food for Your Soul! Don't hesitate no further! Register for our next event now 
Open Your Mind, Body, and Soul for a Spiritual Blessing!
 
Behold a New Thing
In Personal Spiritual & Mental Growth &  Development!
Weekly Sunday Lectures to Impact Your Life!
Time:  10am Sunday
You Discover & Experience:
No Matter How Near, No Matter How Far, We Reach You Where You Are!
You Only Have to Travel to Your Nearest Home or Office Telephone
or Cell Phone If You Are On the Go!
You have the most comfortable, relaxed, informal and peaceful environment, with a personal touch and approach to spiritual and mental growth!
Non-Dogmatic, Non-Traditioinal, Non-Denominational & Non-Sectarian!
An Educational Approach to Spiritual & Mental Growth
In-depth Study, Research & Investigation of the World's Sacred Scriptures, Religions, Philosophies, Beliefs, Spiritual Psychology, & Other Inspired (Words) of Truth!
Experience:
One God, One Religion, One Law, One Mind, One Spirit, One Principle & All that Is!!
Upon Registration you will be emailed the Access Telephone Number and Access Code for this week's Sunday Lecture!
Act Now!  See You At
The Sunday Lecture