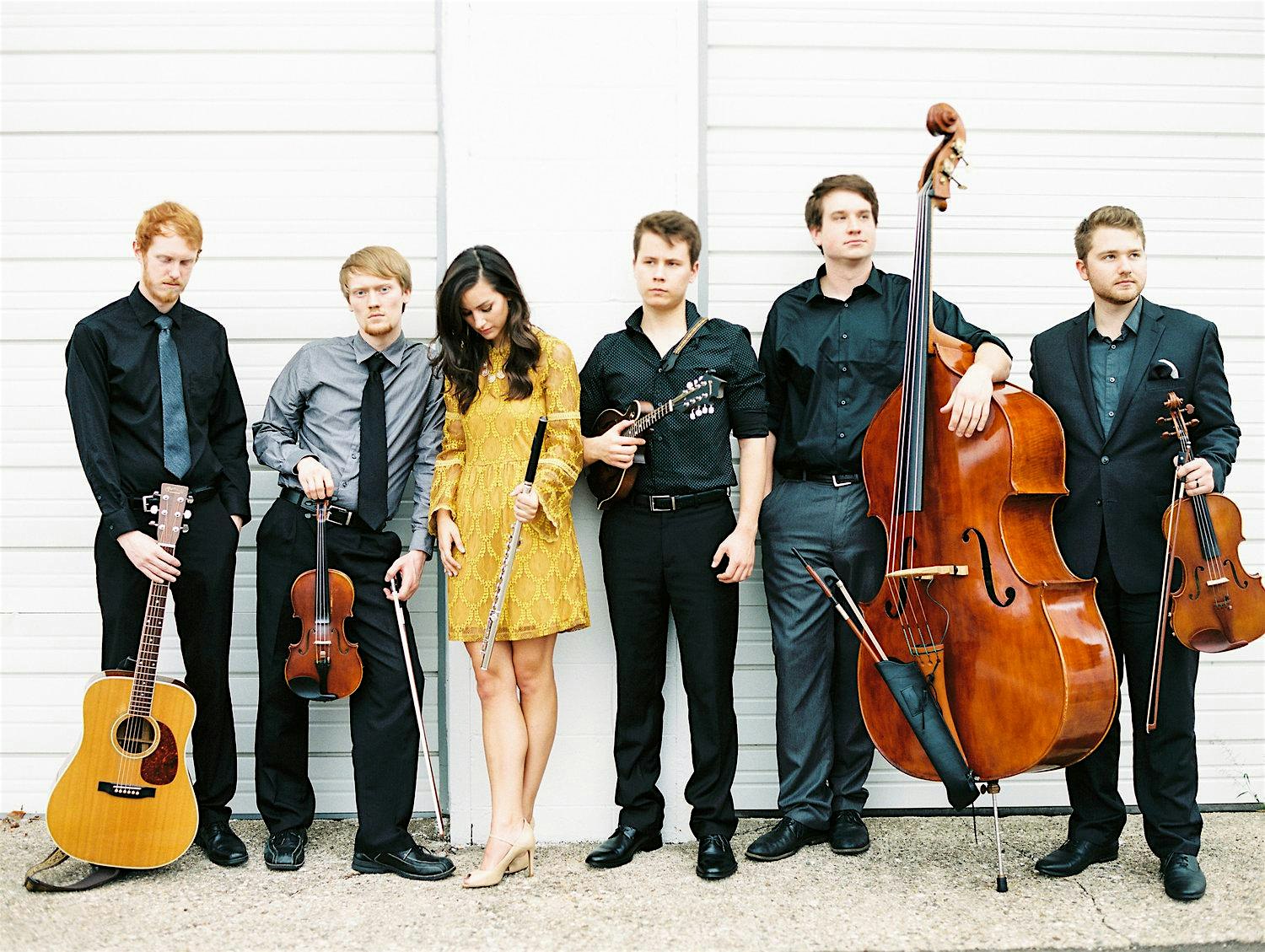 About this Event
FRIDAY, JANUARY 17TH
THE FOUNDING
wsg
ACOUSTIC VAGABONDI
DOORS 7:00PM
SHOW 8:00PM
TICKETS
$8/12
THE FOUNDING
The Founding is a Progressive Folk band with Celtic roots from Kalamazoo, Michigan. With their timeless, energetic, and powerful approach to songwriting, they strive to constantly push the boundaries of the Irish and Scottish music traditions.  Over the past two years The Founding has become one of the premier acts in their genre in Michigan and promises to be one of the best of its kind. This young band has performed at venues throughout the United States, making appearances at such notable events as the Michigan Irish Music Festival, the Boston Irish Festival, and The Austin Celtic Festival, and many more. Their discography includes "Form." (2017), an EP To a City, Fair (2016), and the single "Silhouettes Against the Soil" (2016). Their recordings have been featured on radio stations and podcasts around the country.
 https://www.thefoundingband.com/
https://www.facebook.com/thefoundingband/
ACOUSTIC VAGABONDI
Acoustic Vagabondi was founded in 2010. Along with playing traditional Irish and folk music, we enjoy putting our own spin on classical rock and pop music, featuring fiddle and rhythm guitar. We have played in venues including the Holland Street Performer Series and Farmers Market, as well as various other locales and private events throughout western Michigan. Founding member Alena Leshner Collaer has enjoyed traveling around Michigan playing as Acoustic Vagabondi sitting in with other bands for the past few years. Alena and Carsten reconnected in the summer of 2019, having previously played in a trio back in 2013. Contact us at: acousticvagabondi@gmail.com, like us on Facebook, and follow us on Instagram at "acousticvagabondi."
Originally from Holland, Alena has been playing violin for 14 years, and learns the majority of her music by ear. She grew up playing classical violin in school, but discovered her passion for musical entertainment fiddling in bars and in the streets during high school. Alena graduated from Grand Valley State University in 2017 with degrees in International Business, Marketing, and German. Over the course of her high school and college education, she has lived abroad in Europe, picking up folk music from the places she has stayed, including villages in Italy, Germany, Finland, and Denmark. While she enjoys playing a wide variety of music, her favorite genres are Celtic and Gypsy fiddle.
Carsten Forester is a Grand Rapids based multi-instrumentalist and music educator. Music was an important part of his life starting at a young age, but it wasn't until he discovered the mandolin in high school that his real passion for music started. He attended Hope College where he studied recording and played guitar, bass and mandolin in various ensembles ranging from Jazz Arts Collective to the Hope College Symphony Orchestra. Since graduating in 2017 Carsten has devoted his time to teaching private lessons and performing. Recent projects include Acoustic Vagabondi, a performance with the West Michigan Symphony and the up-and-coming Michigan Mandolin Orchestra.