The Found Art Collaborative: Latino Art in Los Angeles- Remix!

Multiple Dates
Event Details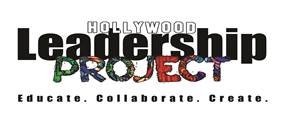 The Found Art Collaborative: Latino and Street Art in Los Angeles-Remix!
Can art be a form of expressing a social message? By combining important historical figures with Los Angeles' controversial street art, this workshop will show how culture is displayed and created in our society. Students will collaborate in a big artistic installation that will represent their cultural and historical background as well as the modern hybridity of Los Angeles. The final art piece will be displayed for the public to see!
Cost:  Free          Limit: 40               Where:  The Los Angeles Film School, 6363 Sunset Blvd, Hollywood, CA
How: RSVP at  http://hlp-foundartcollaborative-lafs.eventbrite.com
Workshop 1: Generations of genetic memory
For the first part of the workshop, students will be introduced to the historical background of Chicano Art and to modern Street Art. Students will then choose an image for the project that will be a "remix" tribute to a past historical artist and to modern street art. Once the student chooses from the 2-3 options, the picture (8 x 11) will be cut into smaller pieces.
Date: June 11th , 2013                     Time: 4:30-6:30pm
Workshop 2: Creating L.A. Cultural Art
The image chosen in workshop 1 will be cut in equal piece and distributed to the students. Each student will receive a piece of the puzzle and the student will recreate it 3-4 times its size using at least 3 different materials (paper clips, glass, buttons, toothpicks, etc.).  
Date: June 18th , 2013                     Time: 4:30-6:30pm
Workshop 3: Assembly of Masterpiece
Once everyone is done with their individual piece, all the pieces will be put together and the original image will have been recreated 3-4 times its original size.
Date: July 2nd  , 2013                        Time: 4:30-6:30pm
Note: If you RSVP, please attend all 3 workshops, as we would like you to finish the project with us!
Please only RSVP if you are part of organizations (high schools, youth centers, after school programs, etc) in the following zip codes: 90004, 90005, 90006, 90010, 90019, 90026, 90027, 90028, 90035, 90036, 90046, 90057, 90069, 91604.
Where

The Los Angeles Film School
6363 Sunset Blvd
Los Angeles, CA 90028


Multiple Dates
Add to my calendar
Organizer
The Hollywood Leadership Project
The Found Art Collaborative: Latino Art in Los Angeles- Remix!