Description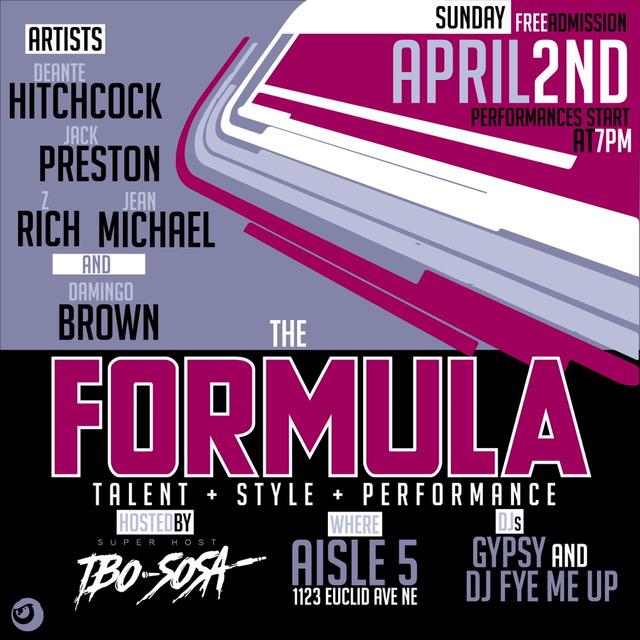 From Feel Good Productions, the people who brought out artists like:
Clay James, Goldyard, Michael Aristotle, Jahlaam, Nativ3 Sounds, Vital, Izzy jones, Lizzy Ashleigh, Kayla steen, F.E.E.L, Alanna, & Charlise J...
They are back with the April Edition of The Formula [talent + style + performance]!
Hosted By: TBO-SOSA
Performing Artists:
Deante Hitchcock
Jack Preston
Z Rich
Jean Michael
Damingo Brown
Music By: DJ FYE ME UP & DJ GYPSY


This month we are supporting National Poetry Month with an Open Mic Cypher at the end of the showcase!
Wanna compete in the cyper? Follow @theformulatl on Instagram and email theformulatl@gmail.com!
Doors Open @6pm and Admission is FREE!
Follow Us on Instagram @theformulatl
#theformulatl