Multiple Dates
The Forgiveness Project - the F Word: Stories of Forgiveness
Experience their stories of awareness, hope and the power to heal through forgiveness.
About this event
Read their stories, see their faces, embrace their empathy. The Forgiveness Project provides resources and experiences to help people examine and overcome their own unresolved grievances. The testimonies collected bear witness to the resilience of the human spirit and act as a powerful antidote to narratives of hate and dehumanization, presenting alternatives to cycles of conflict, violence, crime and injustice.
St. Joseph Peace and Justice Commission is hosting these narratives in an exhibition in the St. Joseph Parish Center chapel from July 8 through August 8, with various hours Tuesdays through Sundays. We also welcome speaker Louisa Hext from The Forgiveness Project to share her insights and host a Q&A on Wednesday, July 14 from 7:00p – 8:30p.
These events are free and open to the public. We welcome all of you! See exhibit dates and times on our website: https://www.stjosephparish.com/forgive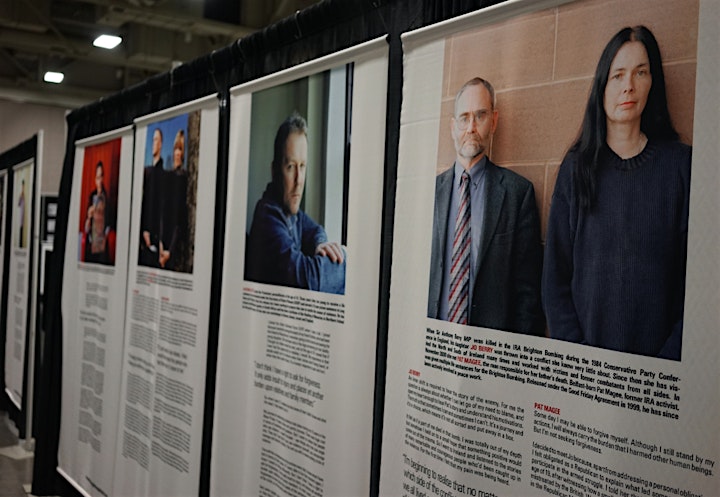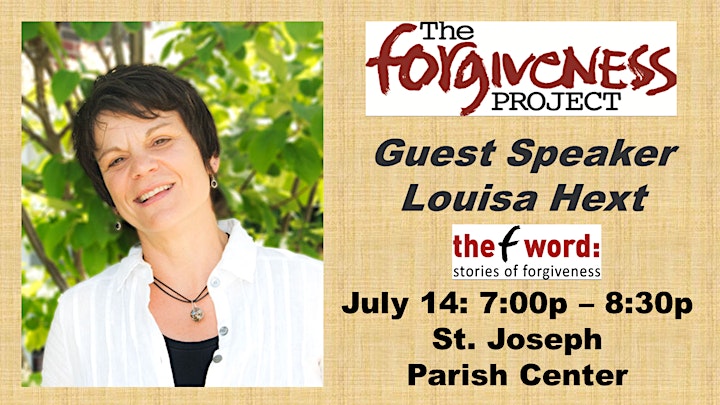 Organizer of The Forgiveness Project - the F Word: Stories of Forgiveness